Boston has many amazing parks and green spaces for people to enjoy. Which ones are the best parks to visit? Whether it is a day trip or just for an hour, we have an extensive list of the best parks in Boston to visit. Take a look at the map below, and keep scrolling for descriptions of each park.
24 Best Parks in Boston That Are Absolutely Worth Visiting
Boston has so many amazing parks and green spaces to visit – each with a different amenities. No matter what you're interested in, here are our choices for the best parks in Boston: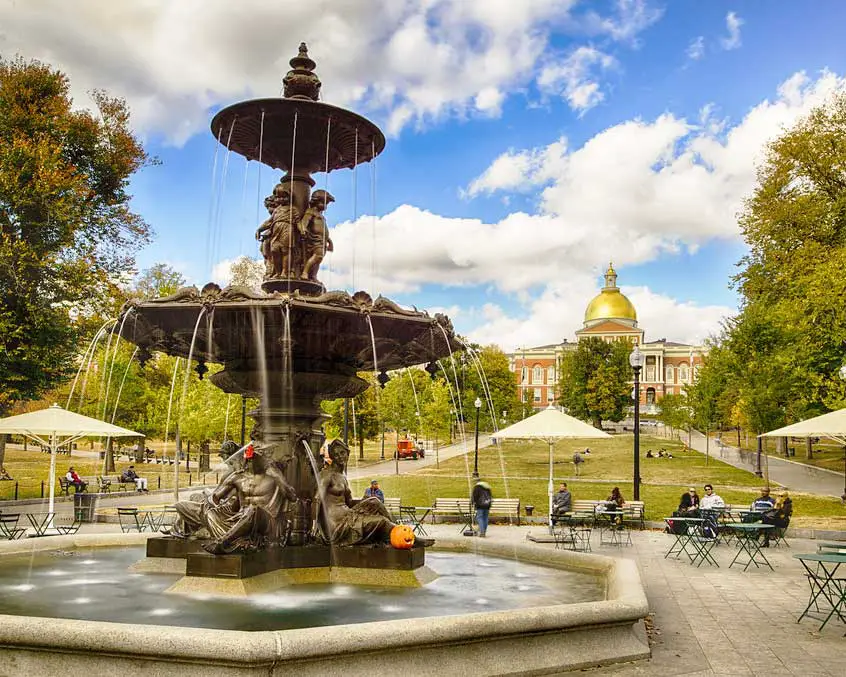 Not only is Boston Common one of Boston's best parks, it is the oldest park in America. The Massachusetts State House overlooks the Common. The park has a nice picnic area and water fountain. There are plenty of food options as well including a variety of food trucks. The park is great for kids in all seasons. In the summer there are little league fields, playground and splash pad in the famous "Frog Pond", and in the winter, the frog pond turns into an ice skating rink.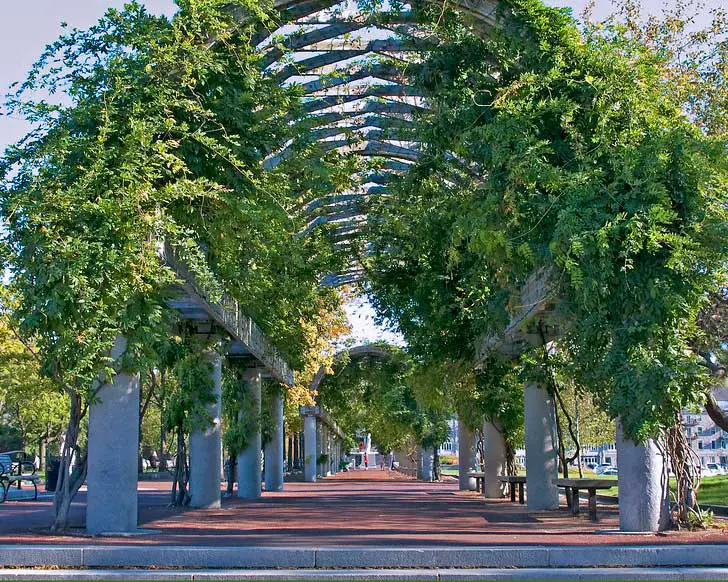 Christopher Columbus Park is located downtown near the North End. The green space offers spectacular views the Boston Harbor. The signature 260-foot trellis runs diagonally through most of the park. In terms of location, Christopher Columbus Park is near many great bars and restaurants downtown, including Quincy Market, and the North End neighborhood is steps away.
Next to Christopher Columbus Park is the Rose Kennedy Greenway. The Greenway runs about 1.2 miles downtown and is very walkable. There's always something going on at the Rose Kennedy Greenway. It is popular destination for tourists and offers food trucks, farmers markets and a beer garden. The park is also one of the best places to see public art. The kids will love playing in the fountains during summer.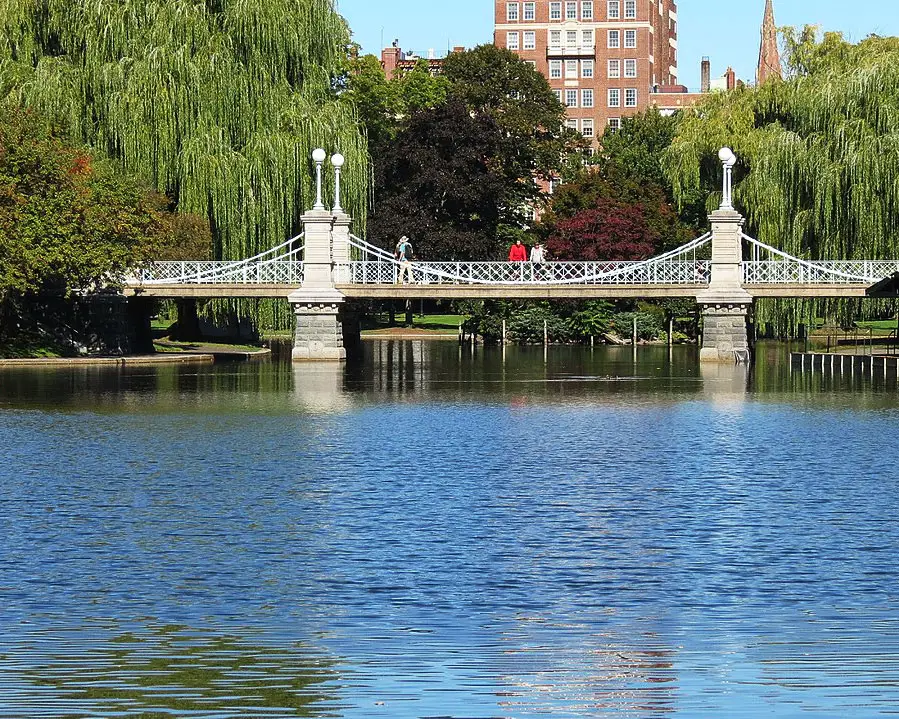 Boston Public Garden is the oldest arboretum in the United States, and one of Boston's best parks to visit. The Public Garden is located adjacent to Boston Common. Many come here to take in the beautiful scenery. Walking around, you will see many historic sculptures, flowers in bloom, and trees that offer shade in the warmer months. Take a ride on the swan boats, or bring a blanket to relax or have picnic.
The Charles River Esplanade is one of Boston's most scenic and unique parks. It is a large, linear park that overlooks the Charles River. The paths are great for walking, running, biking and rollerblading. For kids, there are 3 unique playgrounds. And for adults, there's the Night Shift's Owls Nest, a beer garden with lawn games like cornhole. The Esplanade is undoubtedly one of Boston's best parks for tourists and locals.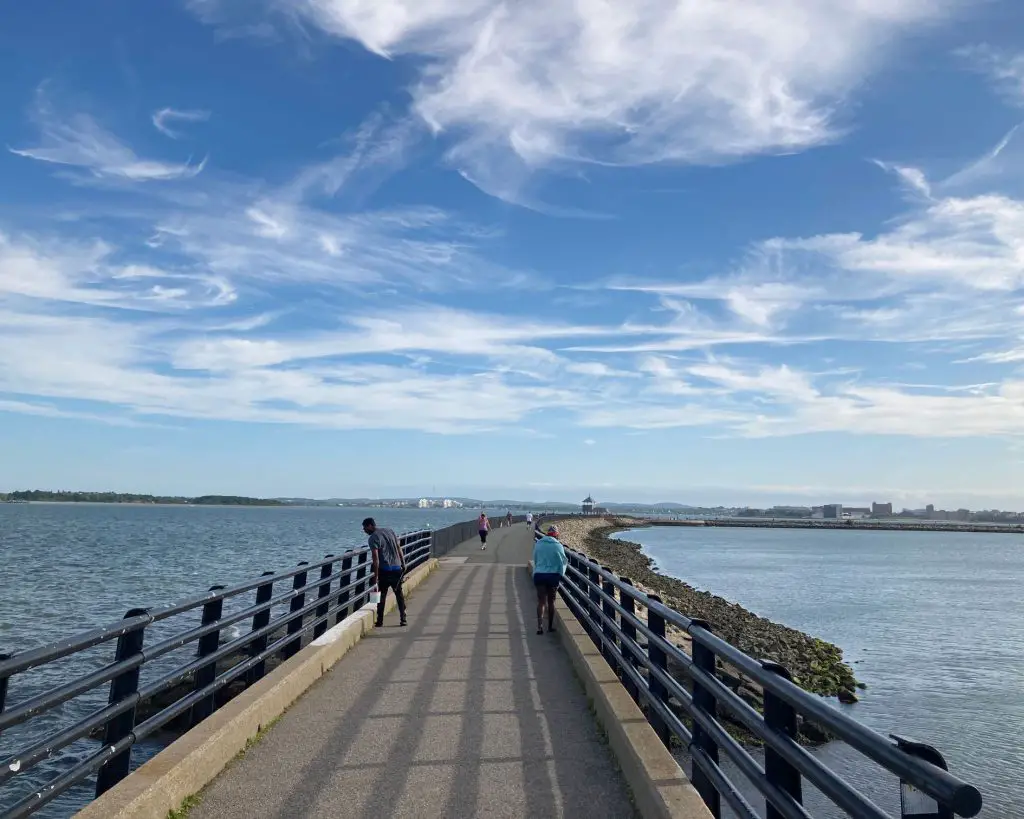 Castle Island sits at the very tip of South Boston. This historic area is the site of Fort Independence, a granite bastion fort that provided harbor defenses. Castle Island is a lovely area to picnic. There are many benches and picnic tables. Go to Sullivans to enjoy some beach food by the water. And after, you can walk the Head Island Causeway, a 2+ mile loop total with fantastic views of Pleasure Bay.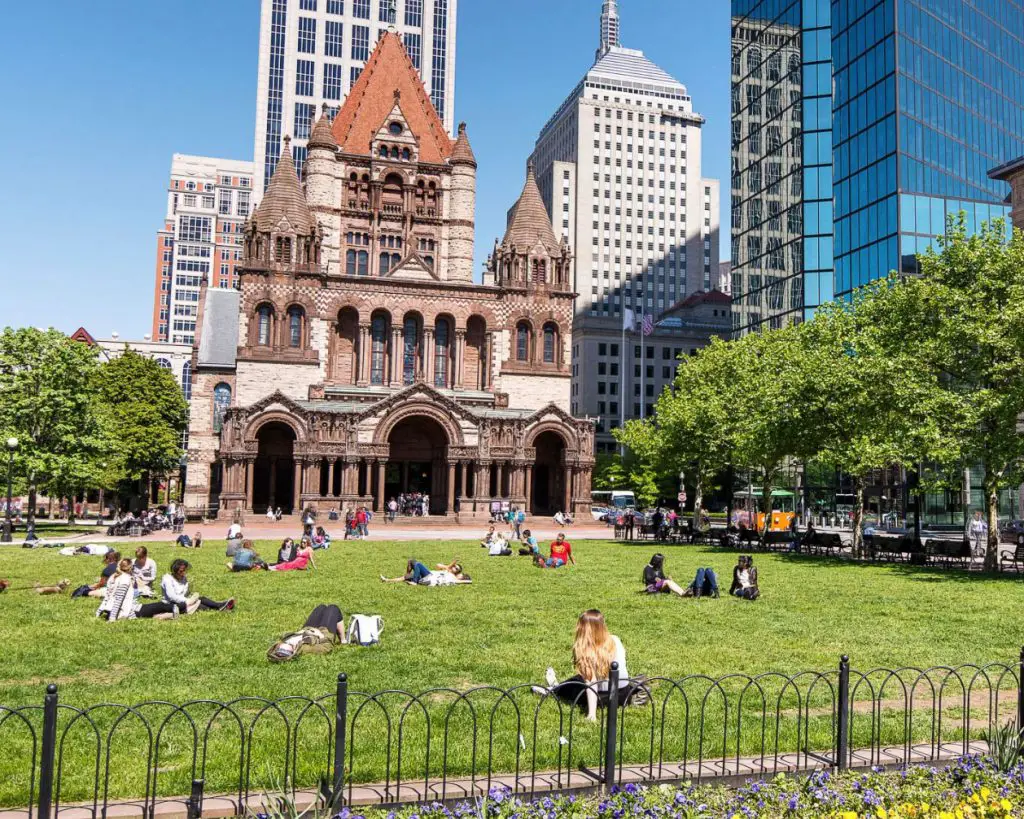 Copley Square is a small public square and green space in Boston's Back Bay neighborhood. Location-wise, Copley Square is close to several bars and restaurants is near downtown Boston. Come here to hang out, grab a coffee and take in the vibe.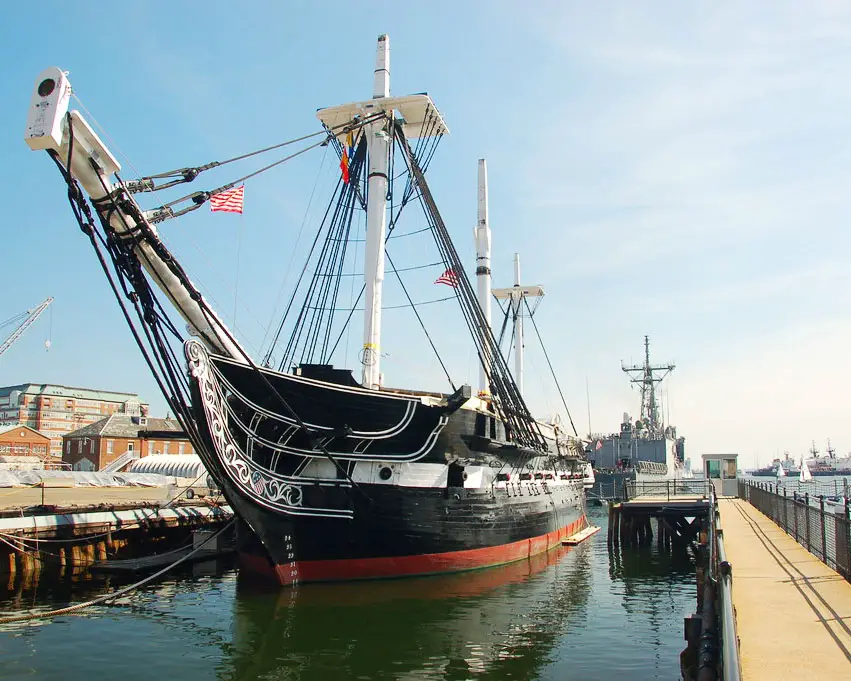 There's a lot to see at Charlestown Navy Yard Park. It's one of the oldest navy yards and now the site of the U.S.S. Constitution, waterfront views and more. Check out The Anchor – an outdoor beer garden and restaurant right by the water.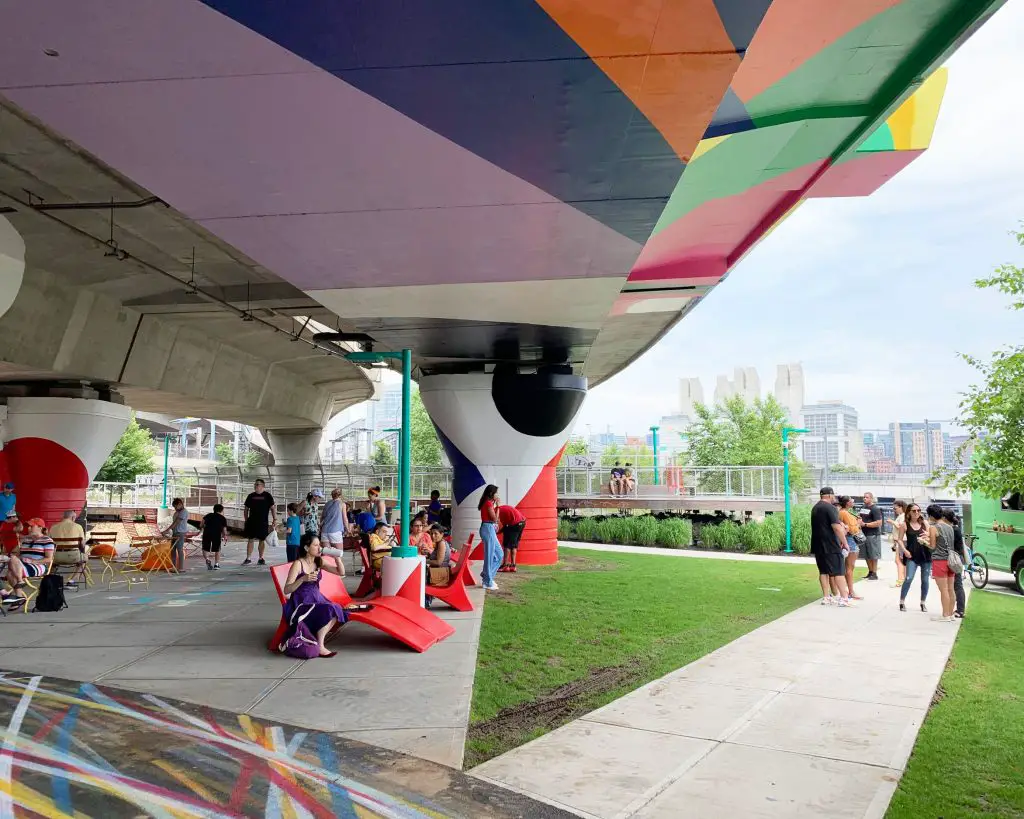 One of Boston's newest and modern outdoor spaces is the best place for public art. Underground at Ink Block is located under I-93 in the South End near Downtown. The park includes over 20 large and vibrant murals painted by local artists. The park also features a fenced-in dog park, and several outdoor fitness events, including spinning classes.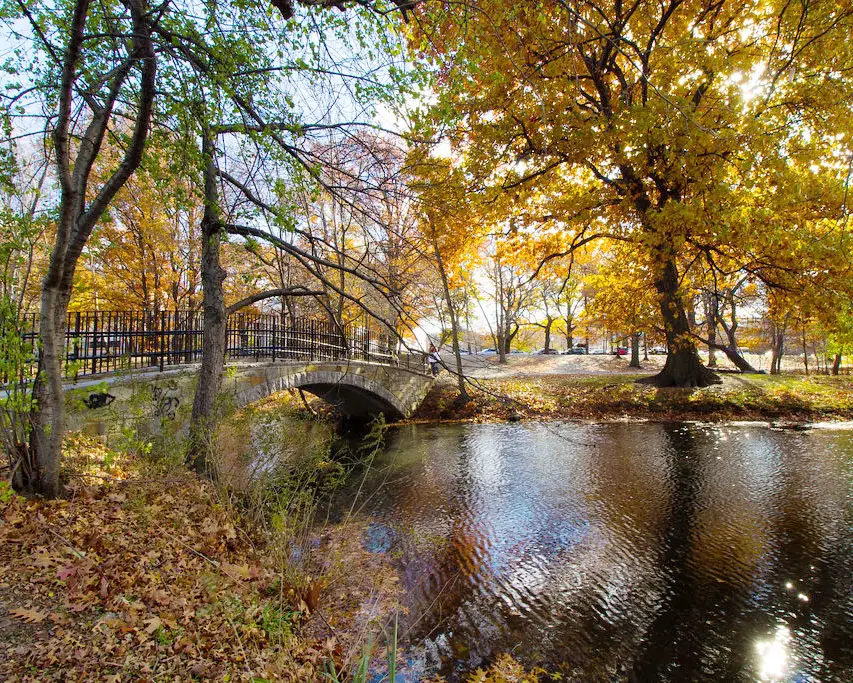 Back Bay Fens is a large park in Boston's Fenway and Back Bay neighborhoods. The park has walking trails, peaceful ponds, community gardens and the Kelleher Rose Garden. In addition, many locals will come to play pick-up soccer and basketball games here, or use the outdoor track. The Fens is one of the best parks in Boston that is worth the visit, especially if you're near Fenway or Back Bay.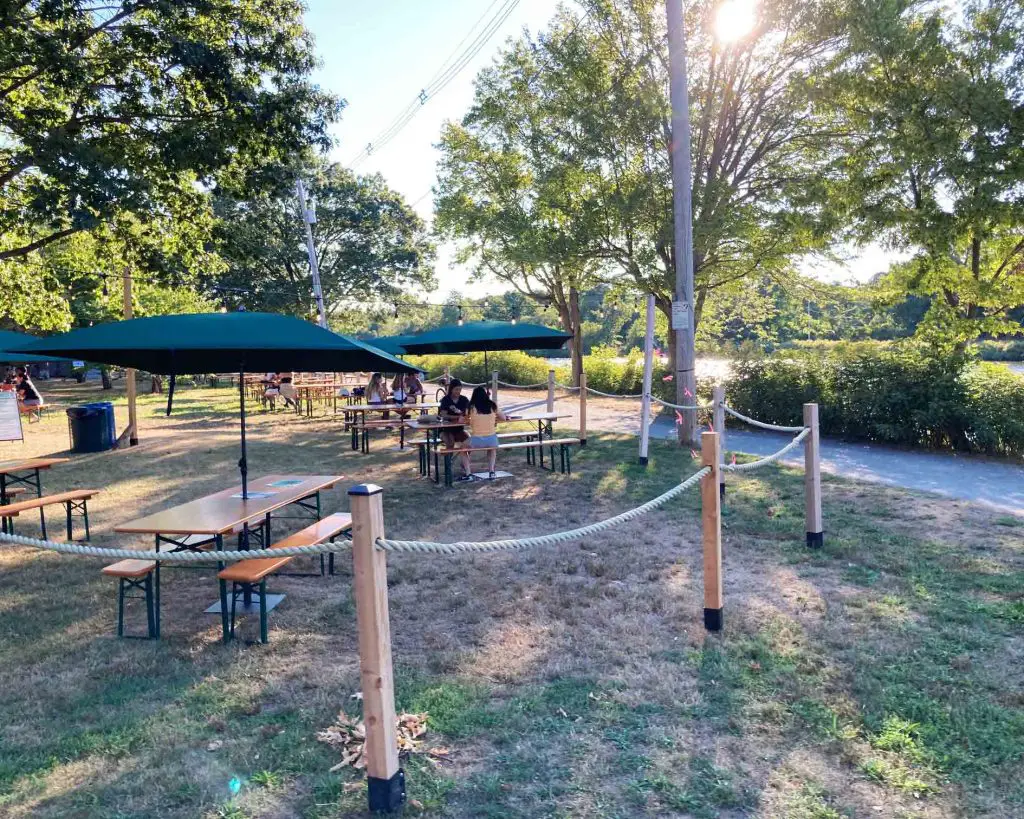 Located next to the Charles River in Allston, Herter Park is great for both kids and adults. The park has a playground and wading pool for kids. Adults can enjoy the beer garden and live music and performance arts in the large amphitheater. Herter Park is also one of the few areas where it is okay to bring your own grill in Boston.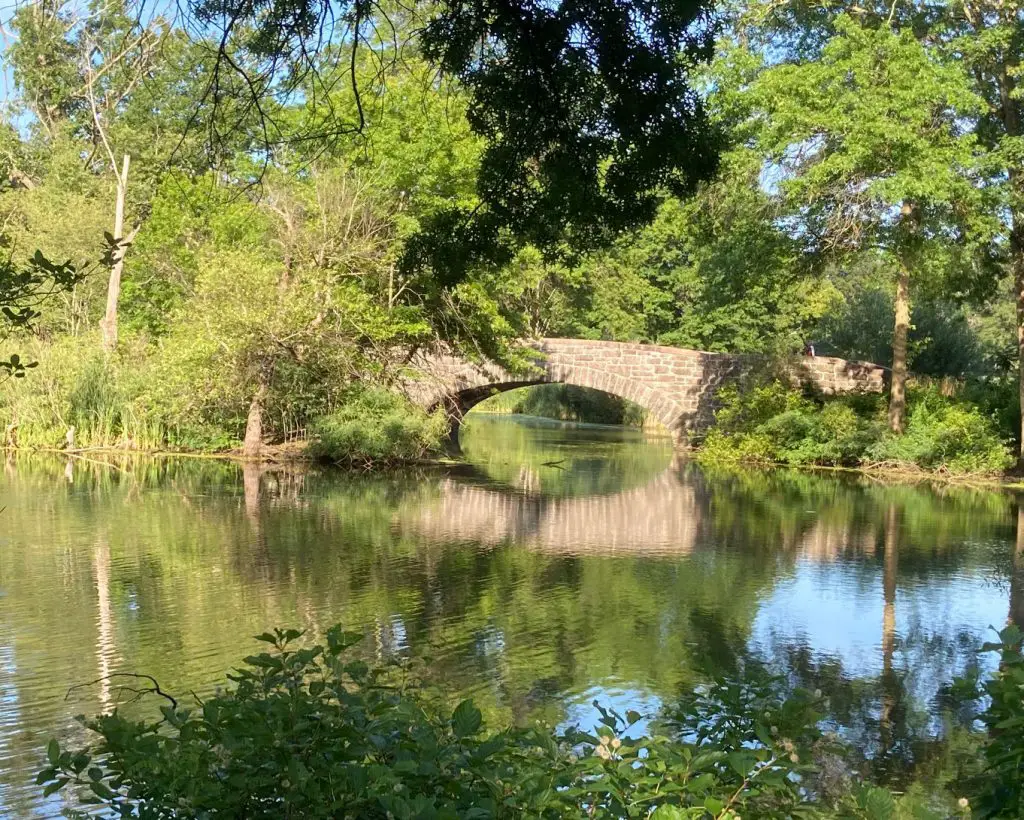 Franklin Park is not only one of Boston's best parks, but it is by far the largest park in the city. It has plenty of areas to explore included wooded paths, scenic views of old bridges and Scarboro Pond, and plenty of sports amenities including 2 separate tennis courts. The park is also home to the Franklin Park Zoo.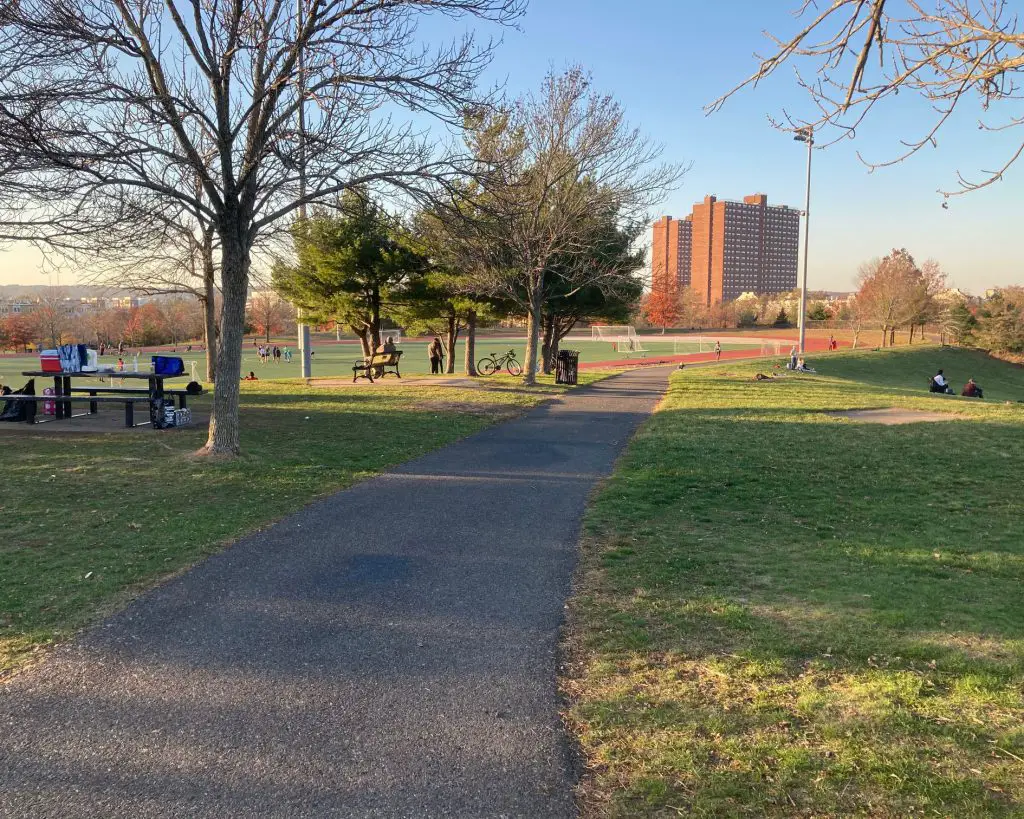 Danehy Park in Cambridge has virtually everything you need at a park. The large sports complex has a baseball field, softball and little league fields, 4 soccer fields, an outdoor track, fitness equipment. There are also amenities for games like bocce courts. For families, the park has a playground, and an extensive picnic area with BBQ grills available for rent. For dog owners dog park.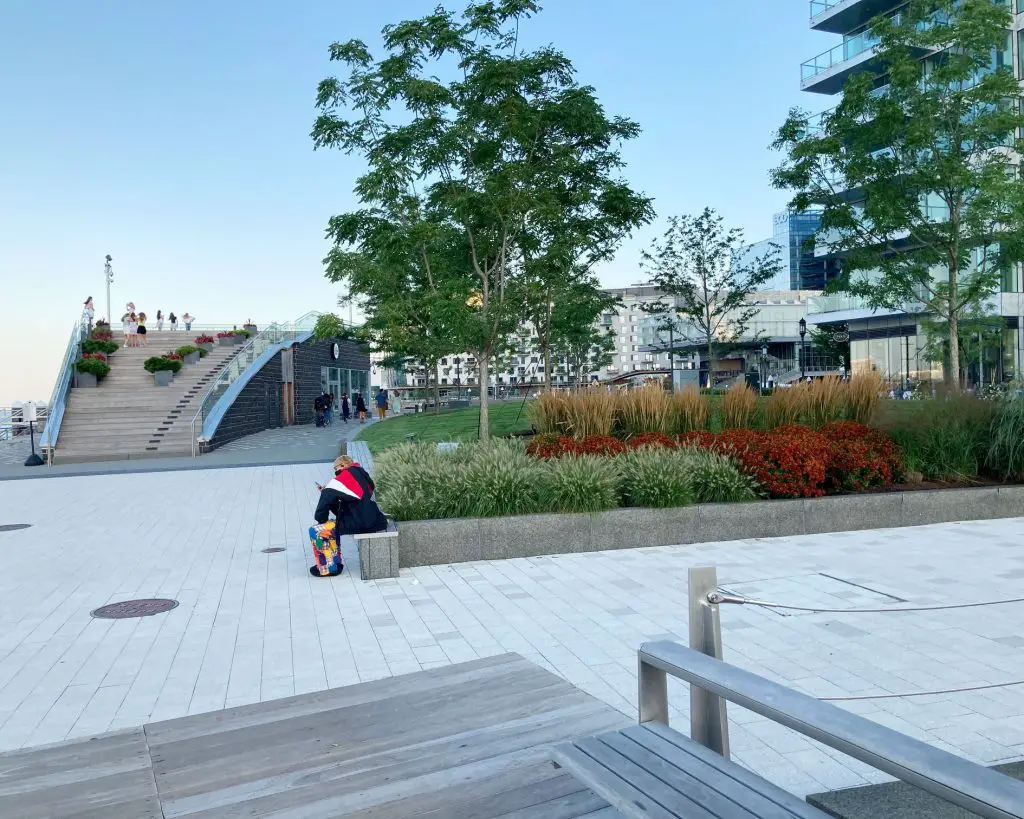 Located in the bustling Seaport neighborhood, Fan Pier Park offers one of Boston's most iconic views of the city skyline, in addition to the views of Boston Harbor. It's well-kept, unique landscaping brings a modern vibe to the area. Walk along the path and take in a great sunrise or sunset here – you won't regret it!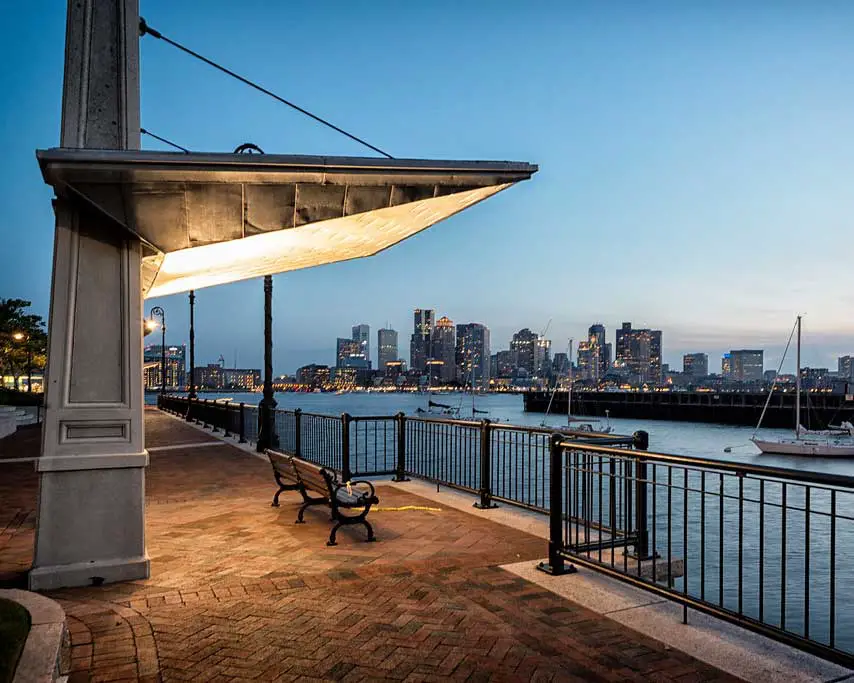 Piers Park is one of the best parks East Boston has to offer. This scenic park has amazing views of the Boston Harbor and distant views of the skyline Boston city skyline. It's pretty common to see photoshoots fo weddings here. Piers Park also has an extensive picnic area with many tables and a large play area for kids, which includes public bathrooms nearby.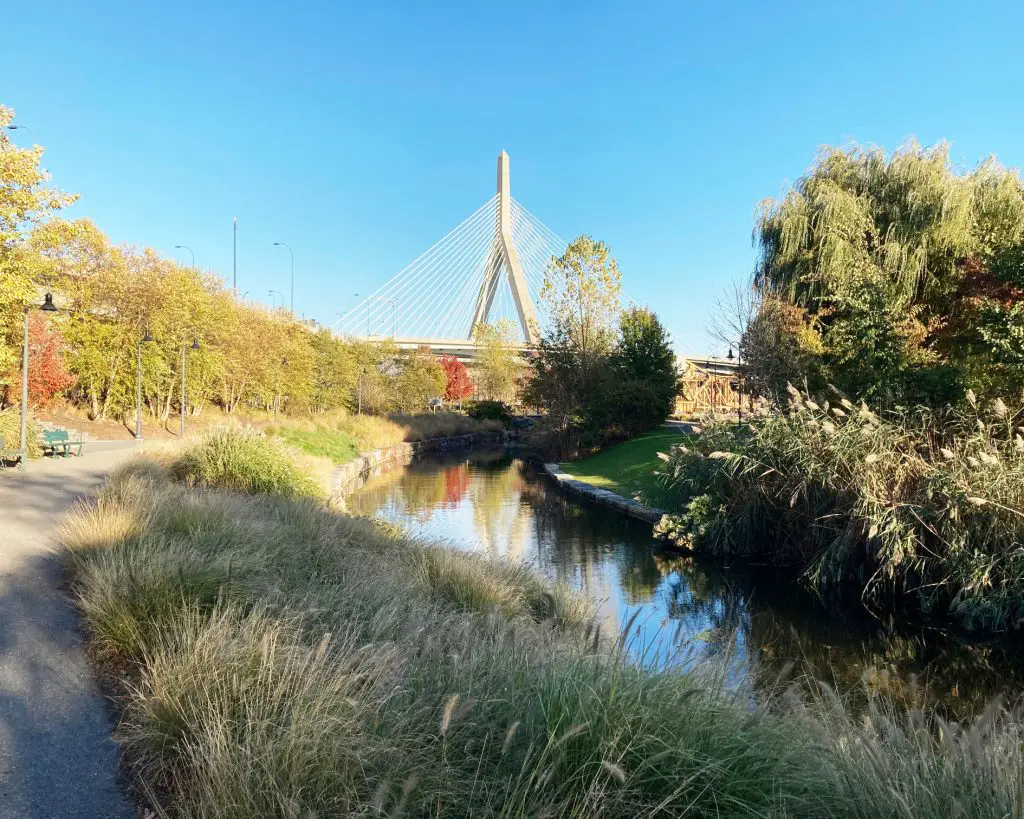 North Point Park is a scenic green space in East Cambridge. The park offers scenic views of Boston's iconic Zakim Bridge, Charles River and Downtown Boston. Kids of all ages can enjoy this park, which includes a playground, tot lot, splash pad and even one of Boston's best skateparks. North Point Park is a large enough to walk around, and dog owners often walk their dogs here.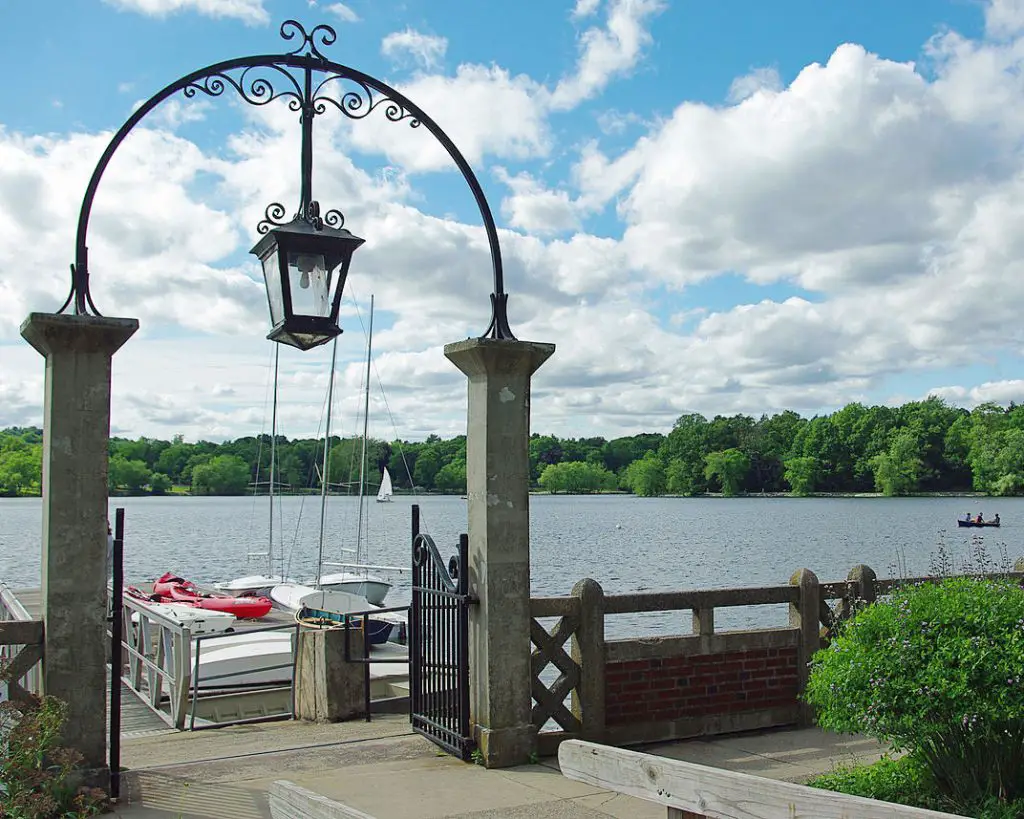 Jamaica Pond is one Boston's best parks for walking. The park has a one and half mile path that loops around a large man-made pond. In addition to walking, it's a great place to run, walk the dog, or just sit, relax and take in the views. In the winter, kids can go to the "sugar bowl" – a large hill that's great for sledding.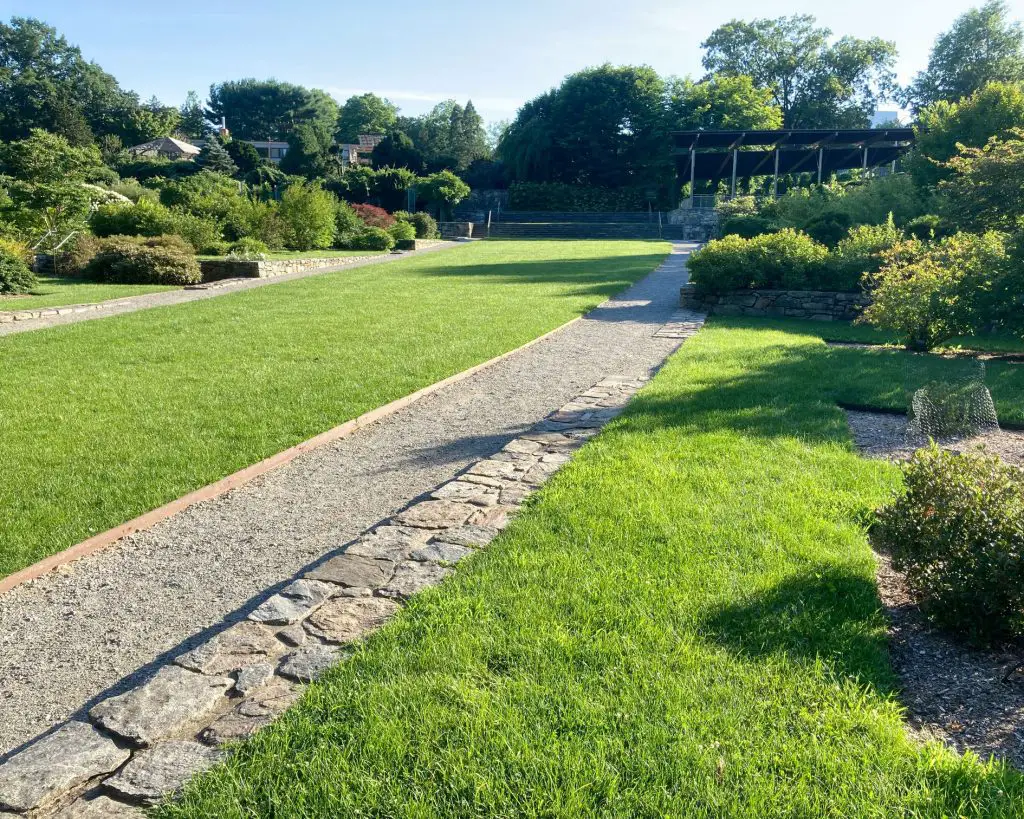 Arnold Arboretum is spacious arboretum located in Jamaica Plain and Roslindale, that includes hiking trails, wildlife, and wonderful scenery. There are a few lookout points that provide excellent skyline views, including Peter Hill. The Arnold Arboretum is truly a scenic escape from the city during all seasons.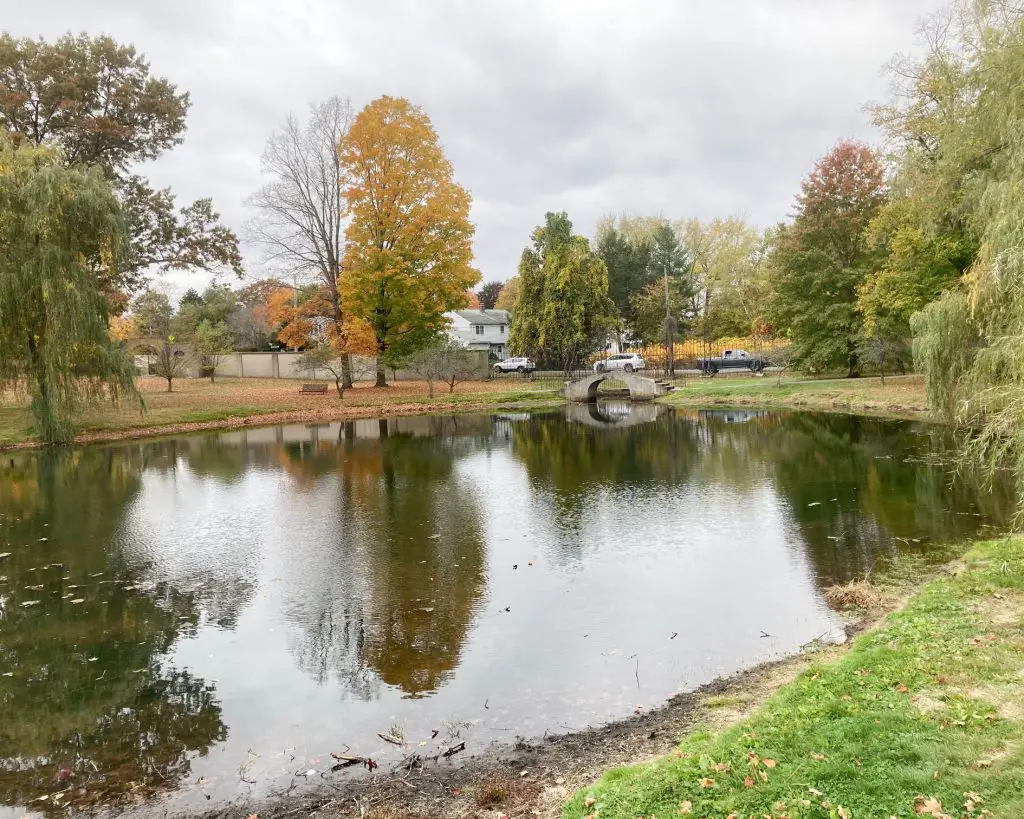 Larz Anderson Park is a large park located in Brookline, and is a unique green space that is great to visit year-round. The park is very family-friendly, and offers amenities for youth sports, a playground, picnic tables with BBQ grills, and a covered picnic area. In the Winter months, there is a public ice skating rink and one of Boston's best sledding spots – a large hill with far-away views of the city skyline. There's something for everyone here, and it's a great city escape.
Forest Hills Cemetery is a historic and serene green space, arboretum and sculpture garden in Boston's Jamaica Plain neighborhood. The massive 275 cemetery is a great place to walk around and explore. There are many famous burial grounds here, including EE Cummings, William Lloyd Garrison, and more. The grounds at Forest Hills Cemetery are beautifully maintained and forested areas and pond are picturesque.
For history and tourism, Bunker Hill Monument is a must-see. Based in the heart of Charlestown, the 221-foot monument was erected to commemorate the Battle of Bunker Hill. If you're feeling up for it, you can even climb the staircase inside and see incredible views of Boston like you've never seen. The park itself is a decent size and is a nice play to hang out.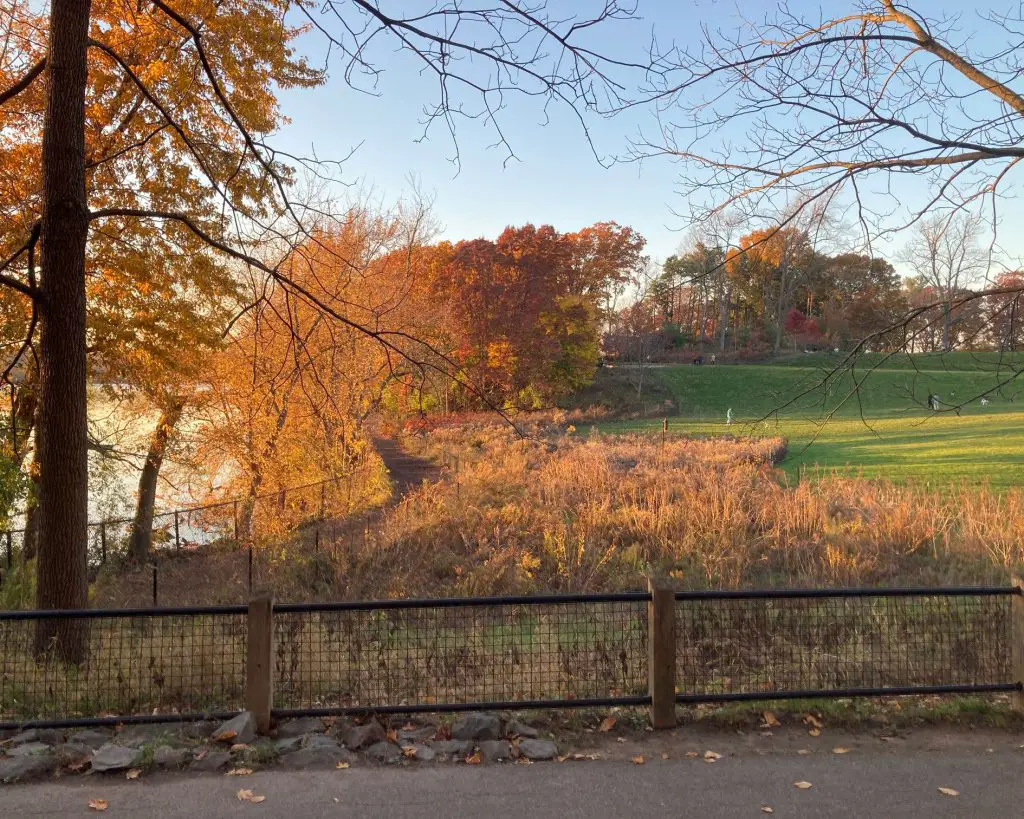 Fresh Pond is a wildlife sanctuary and dog-friendly park in North Cambridge. The park has many paths for walking and running. The reservation is one of the few places that allow dogs to go off-leash, and includes an exclusive dog beach. For nature lovers, this is one of the best park in the Boston area.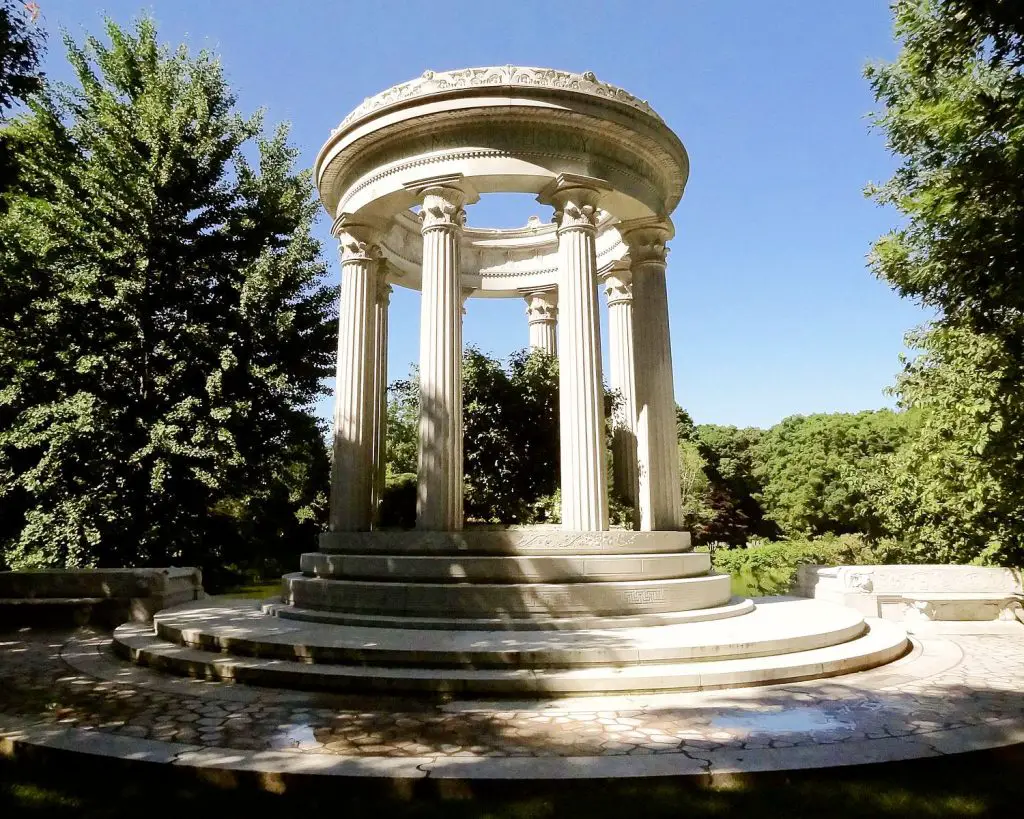 Mount Auburn Cemetery is a beautiful and peaceful cemetery and sculpture garden. The park offers an incredible look-out point with an amazing views of the Boston skyline from Northwest of the city. This spot is also one of Boston's best parks for birding and wildlife. Come here to experience the historic grounds.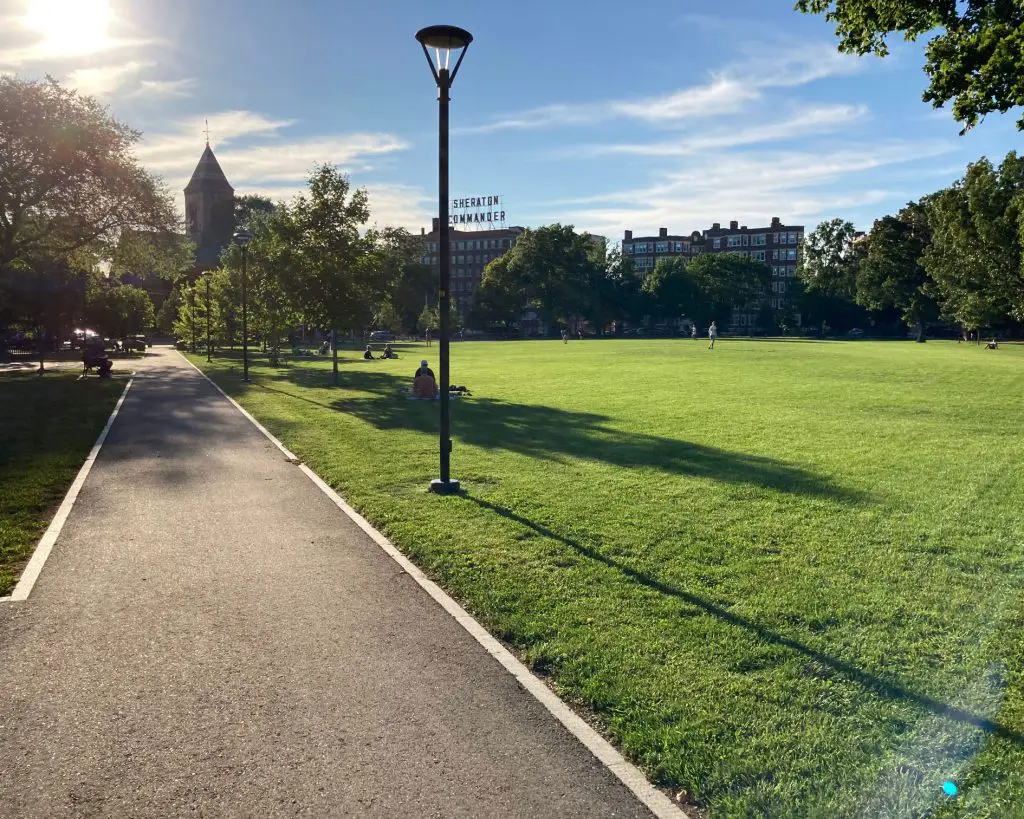 Cambridge Common is a large historic park located in Harvard Square. The park has many monuments. If you're looking for a playground for that kids, Alexander W. Kemp Playground is a unique and wonderful place for kids to explore.
While this is a list of Boston's best parks, you can browse our website for more parks. View the entire list of destinations, sites and landmarks in the Boston area, including Brookline and Cambridge.