Find Places for Sledding in Boston
Sledding is a great winter-time activity for kids of all ages. There are many great parks with hills that are suitable for sledding. These hills vary in intensity with different lengths and slopes. Find parks for sledding in Boston for toddlers, and kids of all ages to have some winter fun! 
Best Sledding Hills in Boston
Here are the best sledding hills in the Boston area, including Brookline, Cambridge and beyond (updated for 2021):
Here are a few sledding hills that tots and young children will love and enjoy.
Boston Common is centrally-located downtown, and in addition to sledding, also has an ice rink and hot chocolate stands.
Titus Sparrow park is located very close to Back Bay and has a small hill that's great for tots.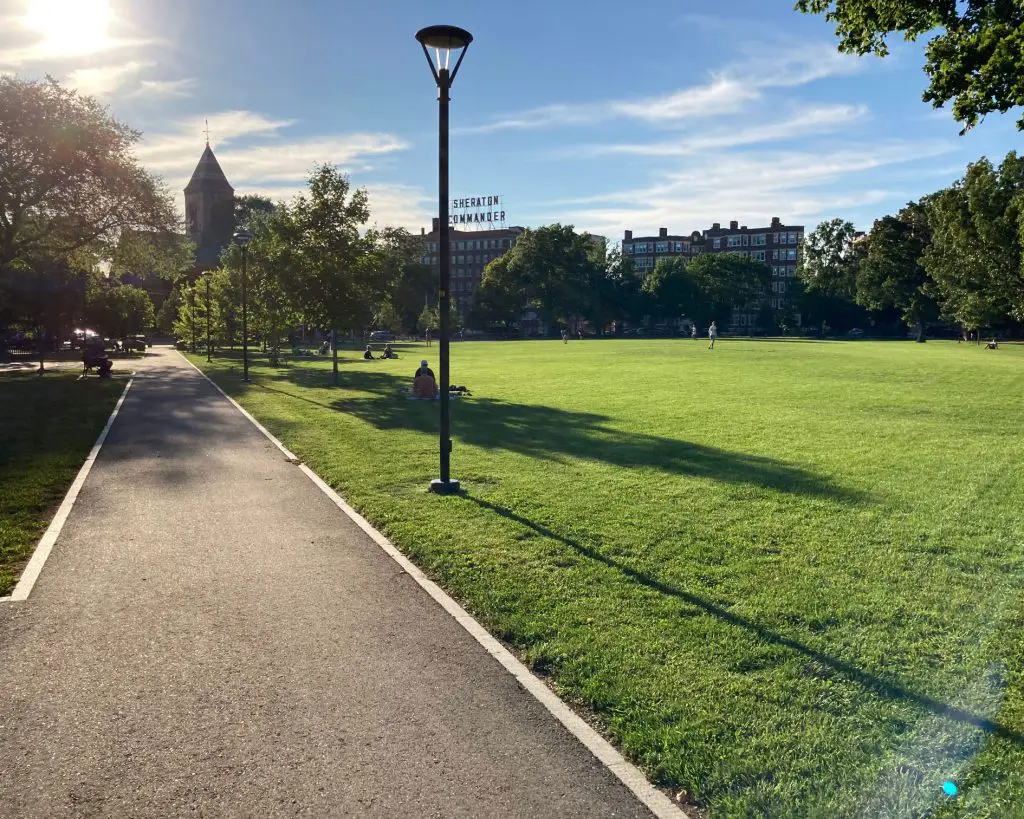 Cambridge Common's Alexander Kemp Playground  is located in Harvard Square and has a small hill that's ideal for children.
Amory Playground is located in Brookline off of Beacon Street, with a small, gradual hill.
Here are some sledding hills in Boston, Brookline, and Cambridge that are great for older kids, and even adults!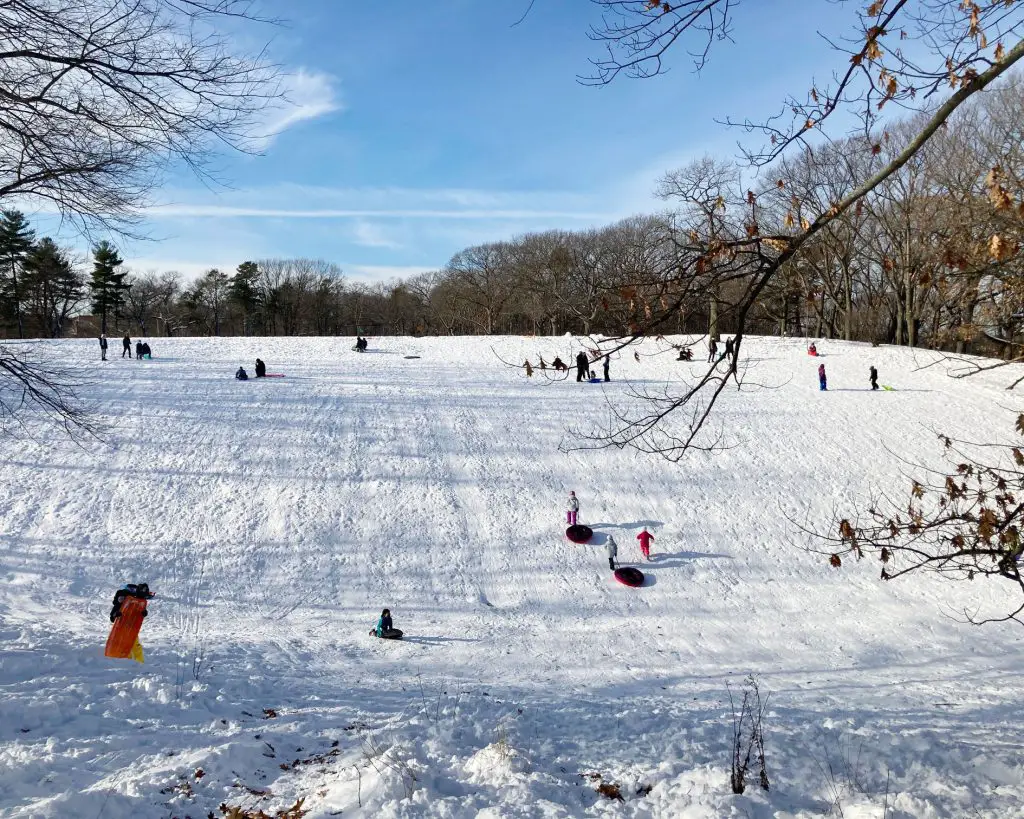 Jamaica Pond's "Sugarbowl" is a popular sledding and tubing spot for kids with many hills that make the shape of a bowl.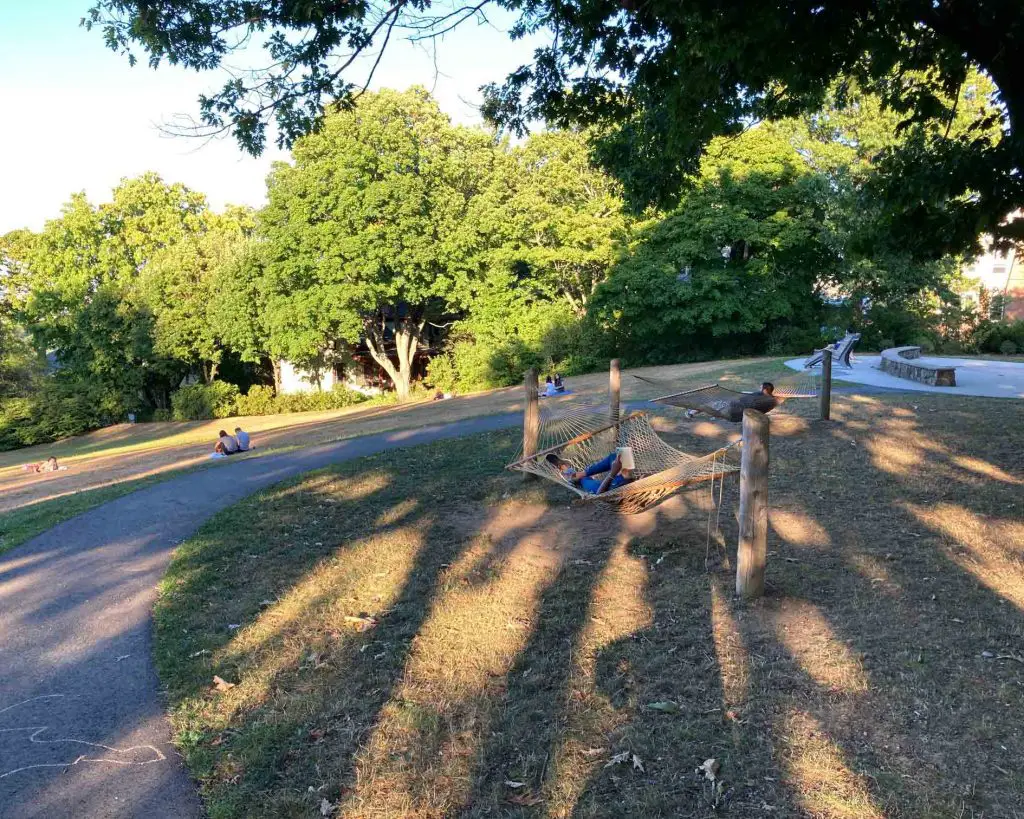 Corey Hill is located in North Brookline, and has a steep hill for older kids – the end of the hill requires sudden footbreaking.
In Arnold Arboretum, Peter's Hill is great for sledding, with amazing wooded scenery, and views of Boston's skyline.
A popular place for sledding, located in North Cambridge, with short, but pretty steep hills.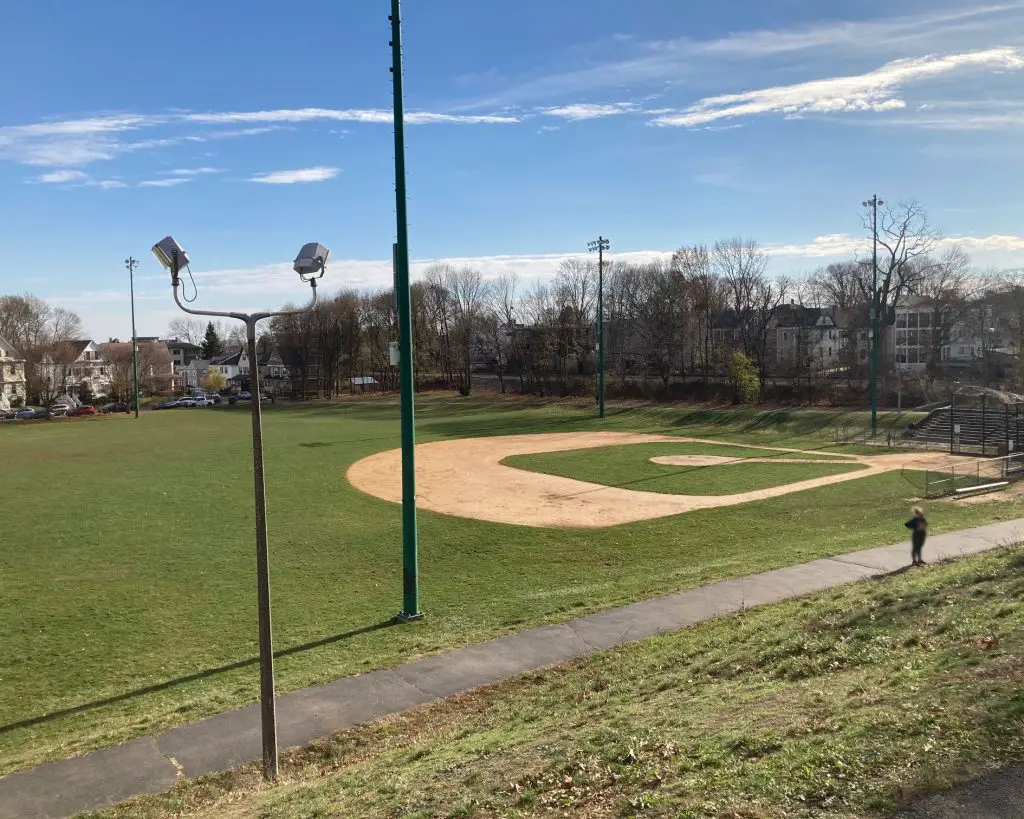 Located in Roslindale, Fallon Field has a steep hill that kids can sled on, that flattens out into the baseball field.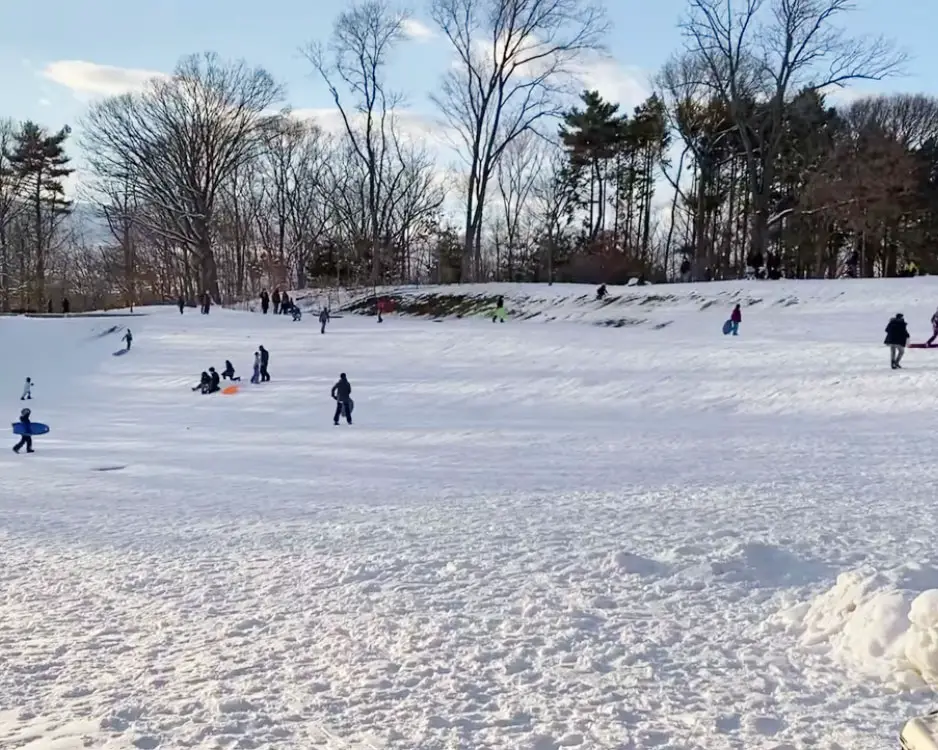 Fresh Pond is located in North Cambridge, and has a decent-sized hill that is a good area for sledding.