Find Baseball Fields in Boston
If you're looking for a baseball field in Boston there are many in the area to choose from. To start your search, pick an area you want to play baseball and find an adult baseball field – choose by neighborhood in Boston, Cambridge or Brookline. If you're having trouble finding one, we have some suggestions on parks with the best sports parks to play in the Boston area.
Choose from one of the neighborhoods below to find a baseball field in or near Boston.
Park Amenities for Baseball
Looking for a park with a certain baseball amenity? Choose a field that has baseball amenities like batting cages or turf-material baseball fields.
Here are our choices for the best parks that. have baseball fields that have a variety of sports amenities in the Boston area (updated for 2023):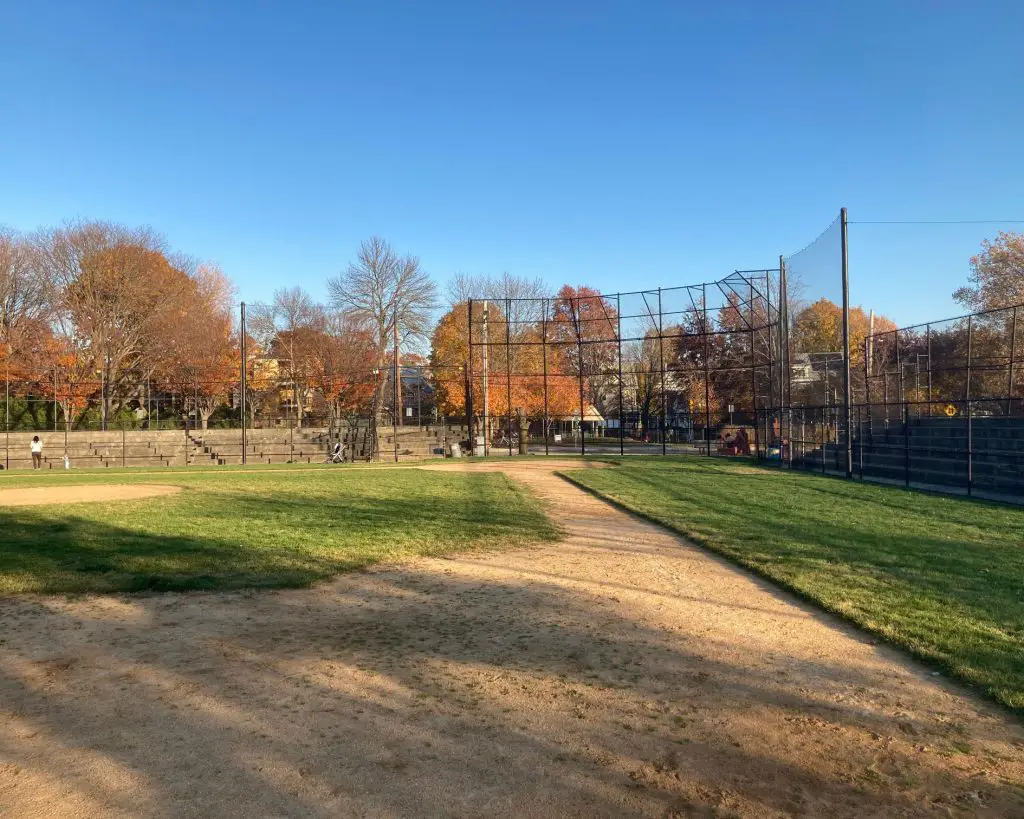 A decent-sized baseball field in North Cambridge with a large bleacher section and batting cages.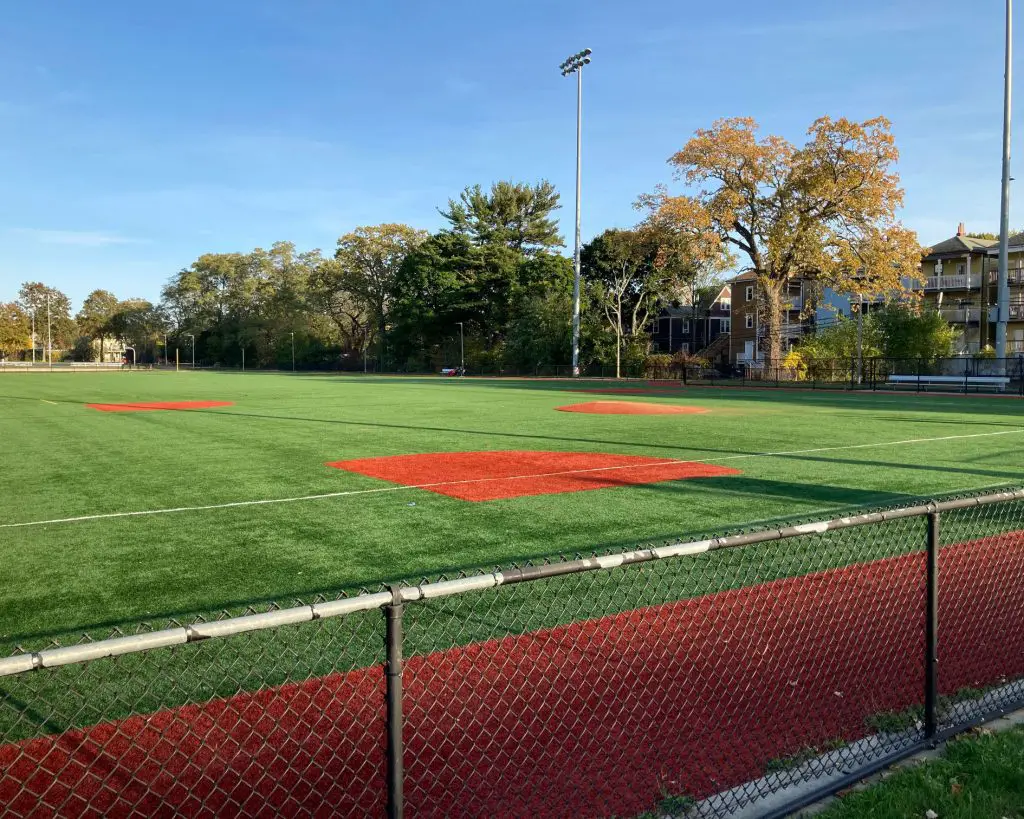 A large multi-sport turf field with a baseball diamond in Dorchester's Codman Square neighborhood.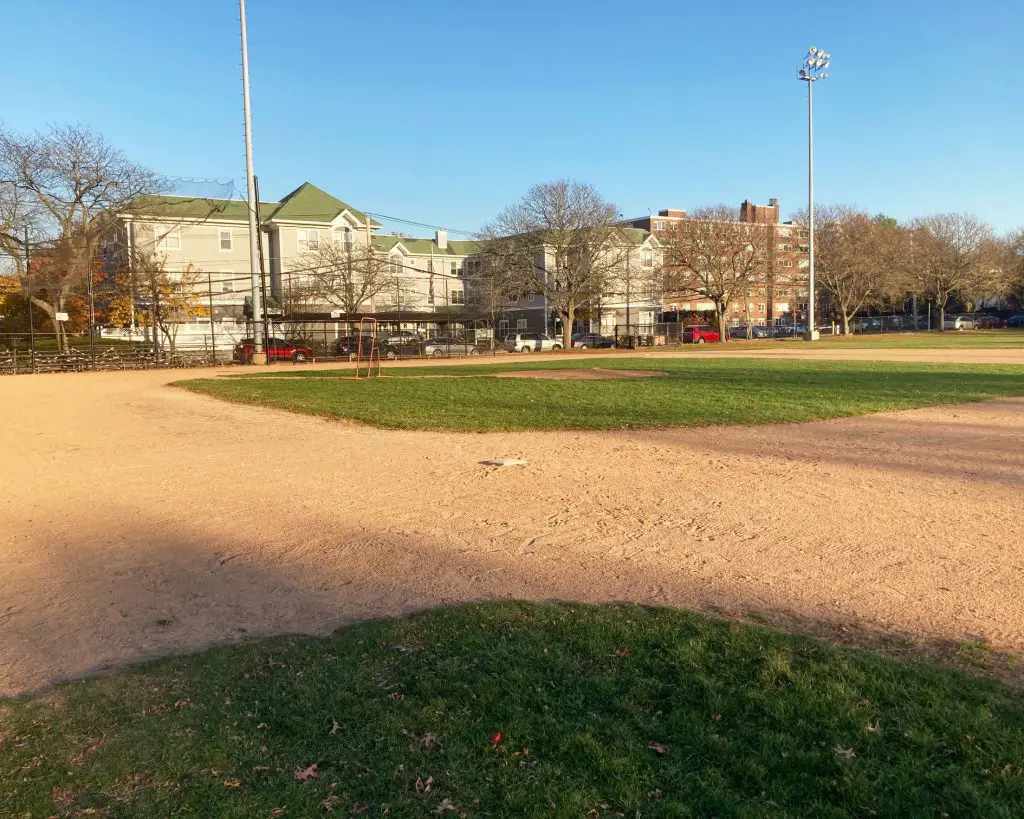 Also known as St. Peter's Field, this North Cambridge park has short fences and a batting cage.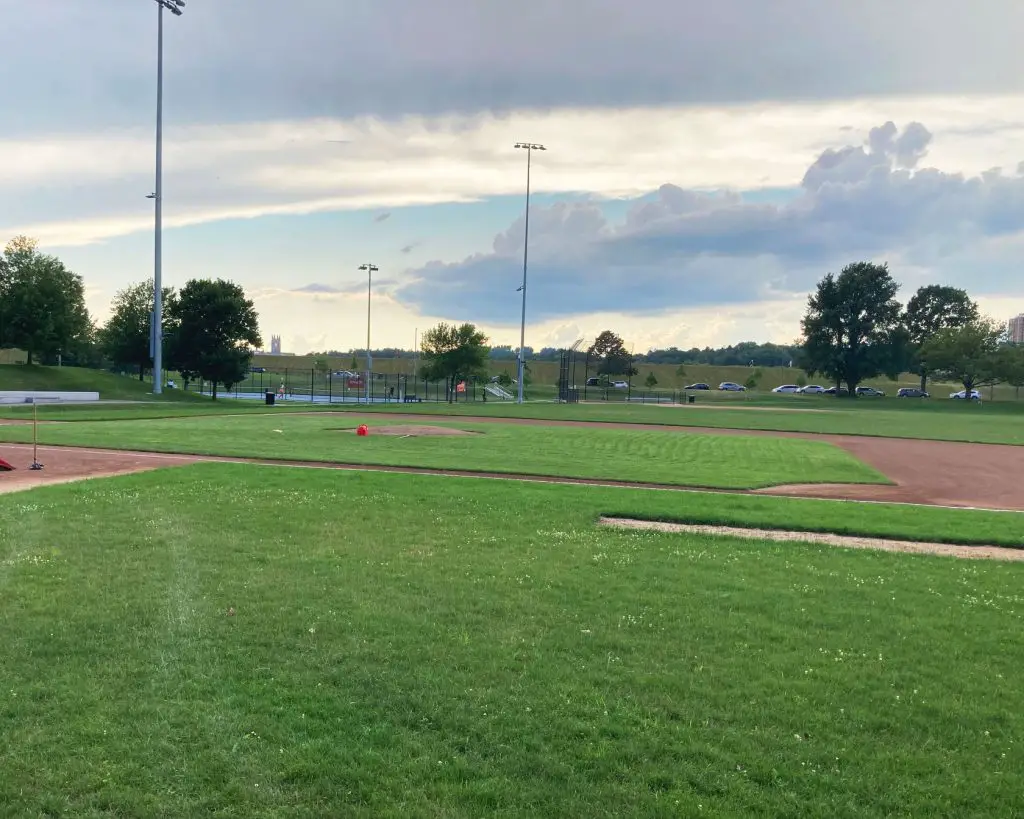 A baseball field with no fence in Brighton's Cleveland Circle, easily accessible to several T stations.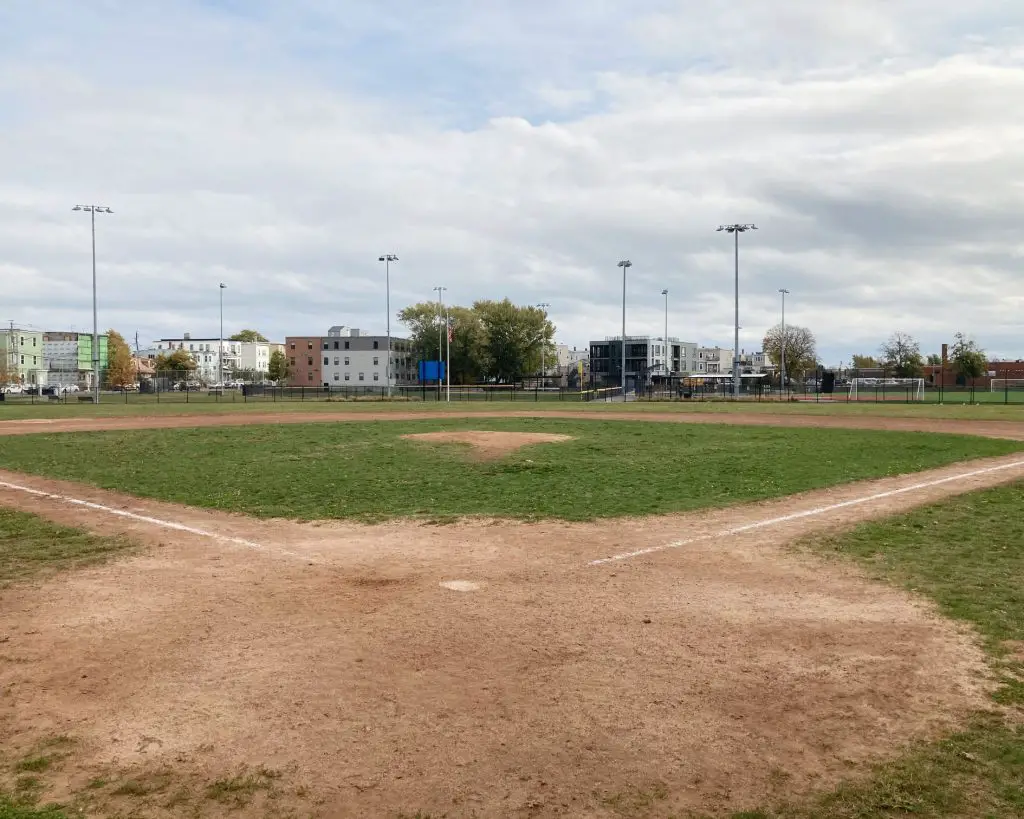 A park with a baseball diamond in East Boston's Orient Heights neighborhood with a batting cage/bullpen.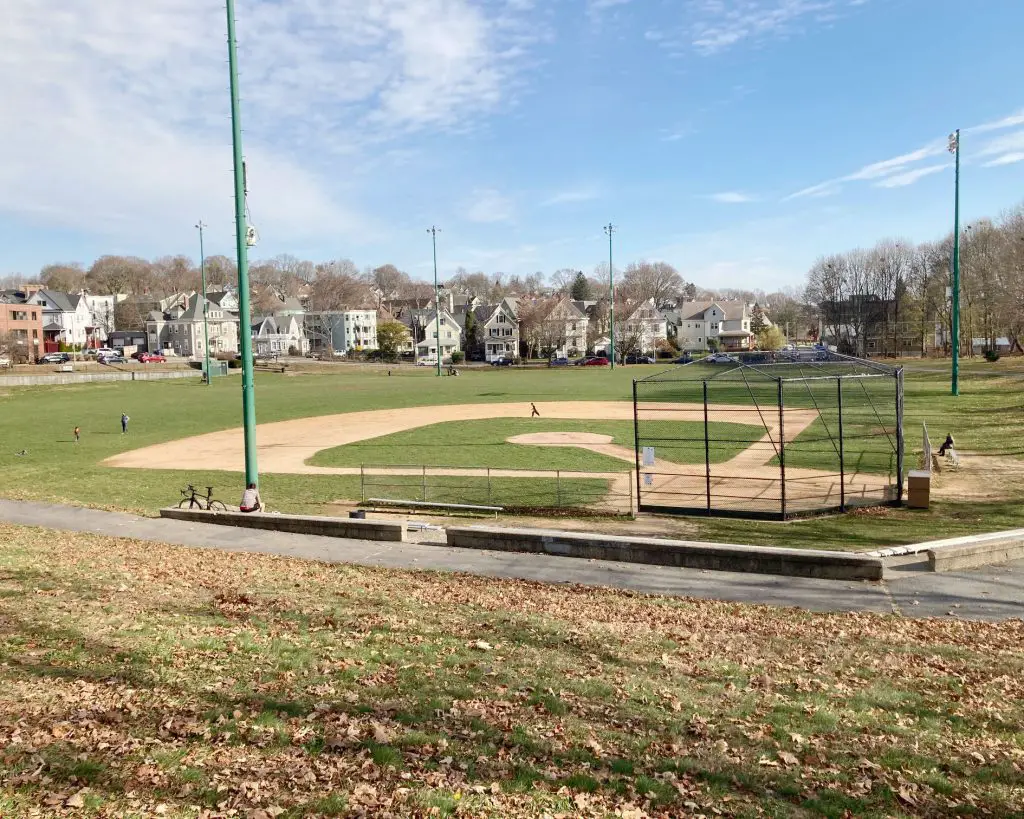 A large baseball field at a neighborhood park in Roslindale with a large bleacher section.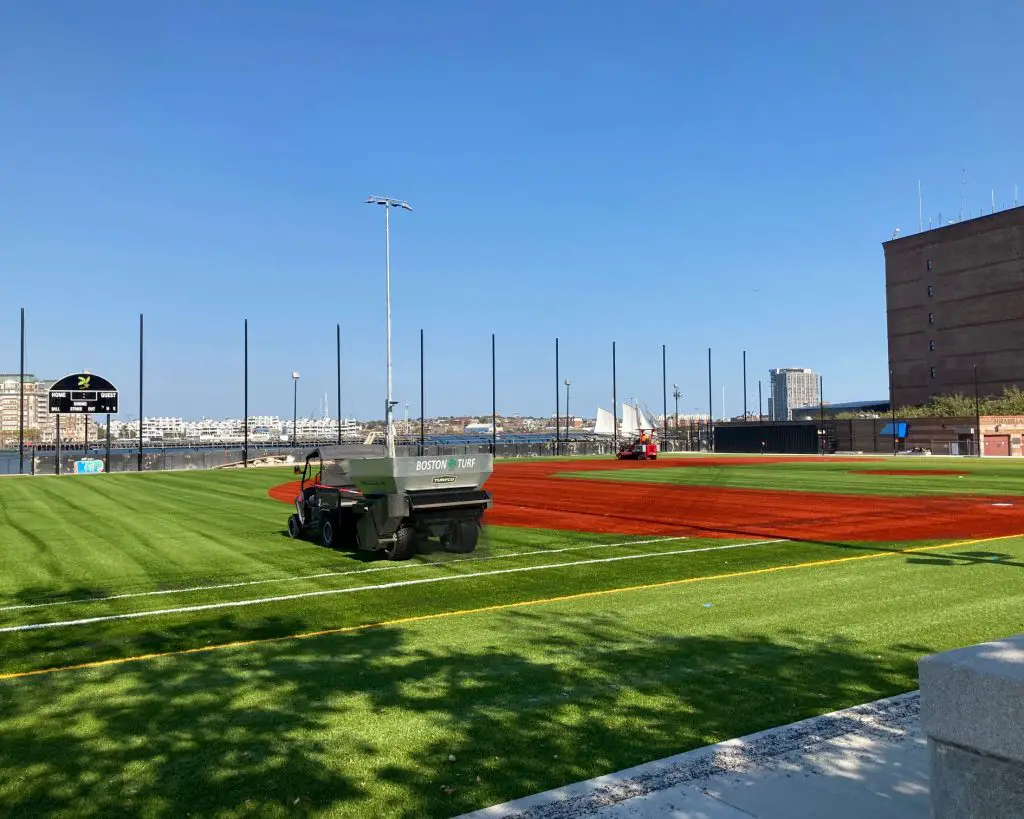 A recently renovated field in the North End overlooking the harbor, with a very short & tall right field fence.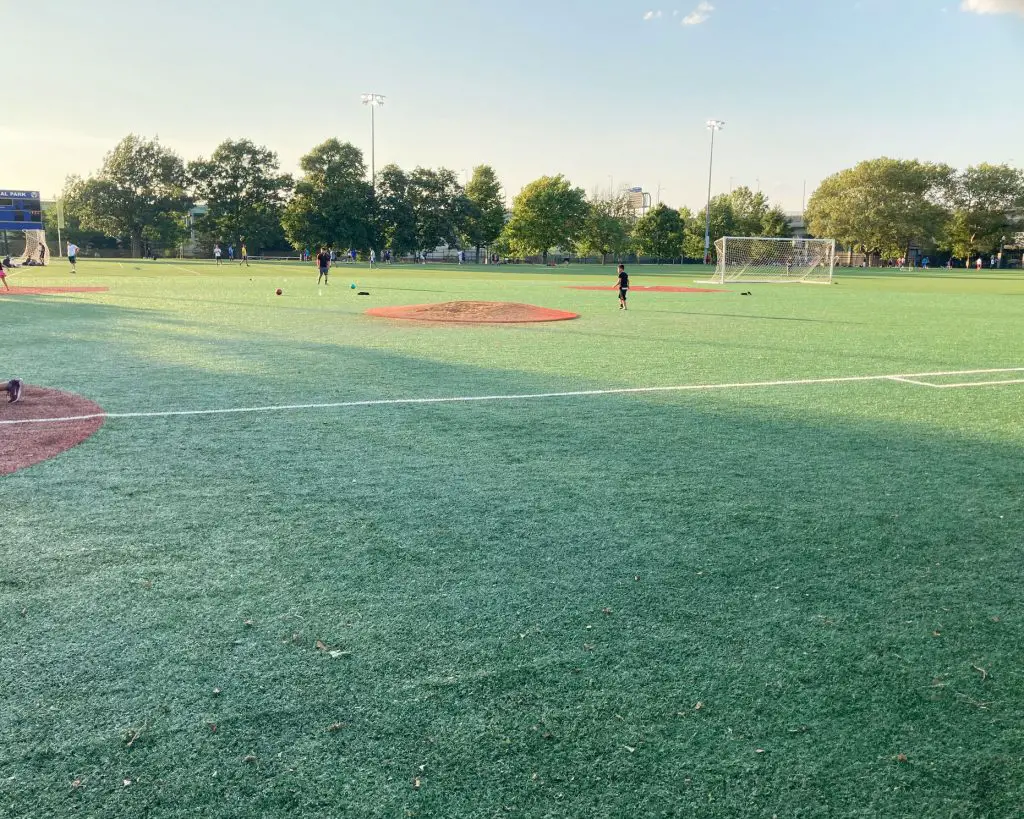 A large turf baseball field in East Boston with a batting cage (and a separate batting cage near the softball field).
Annual Baseball Events in Boston
These local events draw baseball players, fans and spectators.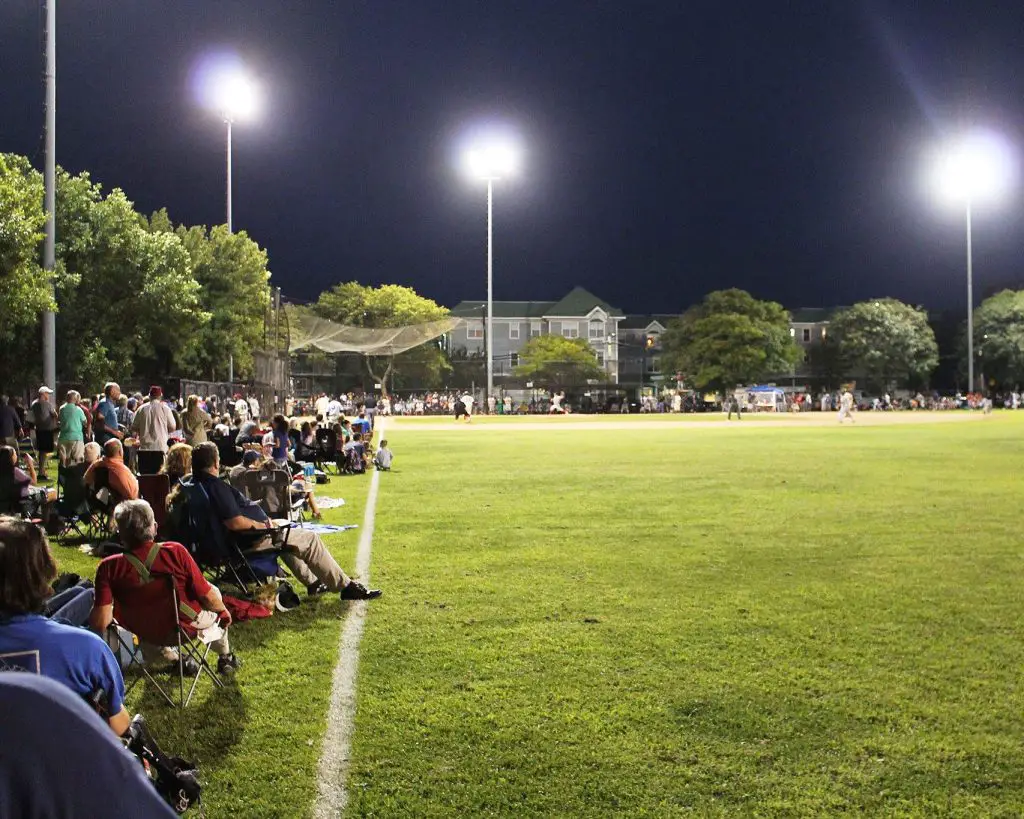 The Oldtime Baseball Game is a free admission baseball game played each Summer at St. Peter's Field in Danehy Park. The annual game is a celebration of our national pastime, and many MLB legends have recently played in the game, including Pedro Martinez & Roger Clemens.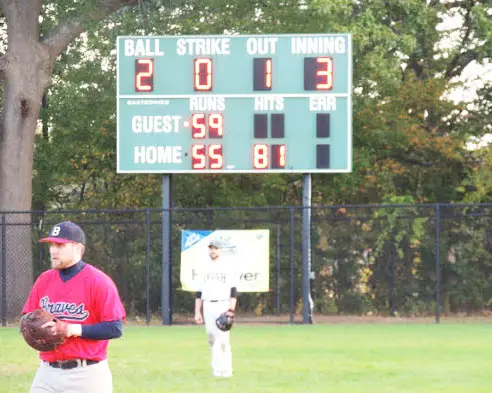 The 100 Innings Baseball game raises funds for ALS research, is held at Adams Field in nearby Quincy. The game will begins at 9am, and lasts 100 innings until the game is completed, which can take over 30 hours.
Find a Local Baseball League
If you're looking for a local baseball league, here are a few in the area:
View the entire list of parks that are best for playing Baseball in Boston, Brookline, Cambridge and Somerville. Find a field for you.