Snowshoeing & Cross-Country Skiing in Boston
Embrace the cold tundra and city scenery with snowshoeing. The Boston area has a number of great city parks that are great for snowshoeing. It's time to strap on some snowshoes and go to a city park in either Boston, Cambridge or Brookline.
Best Places for Snowshoeing in Boston
Here are the best parks and green spaces to Snowshoe and Cross Country Skiing in the Boston area, including Brookline, Cambridge and beyond (updated for 2021):
JP Cross Country Skiers Group
JP Cross Country Skiers is a Facebook group where people can discuss local cross country ski topics, find people to ski with, etc. While it is focused on JP, people from outside of JP are welcome to join as well.
The group is open to the public. Join here:
Where the Group Goes to Cross Country Ski
Here are two parks that JP Cross Country Skiers Group frequently uses for cross country ski trips in the city.
Cross Country Skiing at Franklin Park
The golf course at Franklin Park is very popular among cross country skiers. It is mostly very open and has hills, though you can mostly (but not completely) avoid hills if you prefer. Parking is typically available near the golf clubhouse, Shattuck Hospital, and some parts of Circuit Drive, though availability may change during a snow emergency. There is also a flatter area near White Stadium.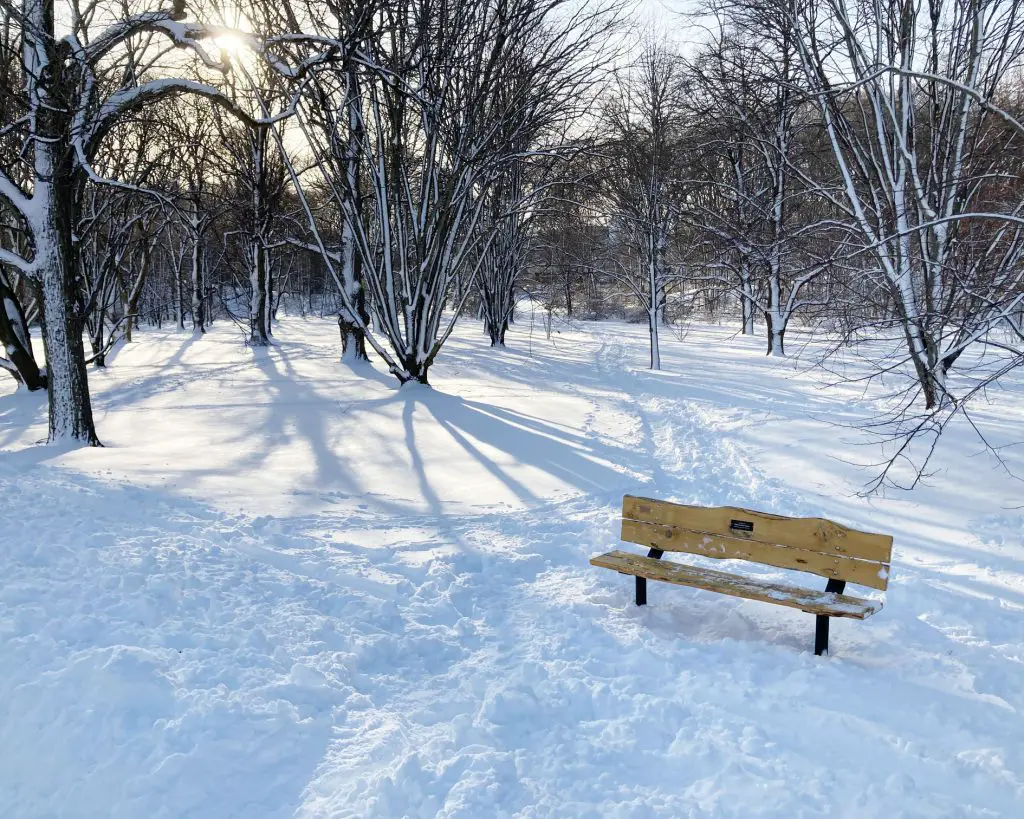 Cross Country Skiing at Arnold Arboretum
The portion of land at the Arnold Arboretum near the Arborway is relatively flat. This includes an open area by the Bradley Rosaceous Collection as well as areas with trees. More experienced and adventurous skiers may enjoy other parts of the Arboretum, including Bussey Hill and the Conifer Path.