Find Kayak Launch Docks in Boston
There are many launch docks for kayaking, paddleboarding and canoeing in the Greater Boston area. If you're looking for the best places to kayak in Boston, there are many docks and launch points on the Charles River, Mystic River, Neponset River, and Boston Harbor. These kayak launch spots provide amazing opportunities for kayakers to get out on the water and explore Boston and Cambridge. If you're looking for a few launch sites, we have some suggestions on kayak docks in Boston (and Cambridge). Use the map below our scroll down to find our best kayak launch points on the Charles River, Boston Harbor and other places along the water.
Best Kayak Launch Docks in Boston
Here are the best launch points for kayaking, paddle boarding and canoeing in the Boston area, including Brookline, Cambridge and beyond (updated for 2022):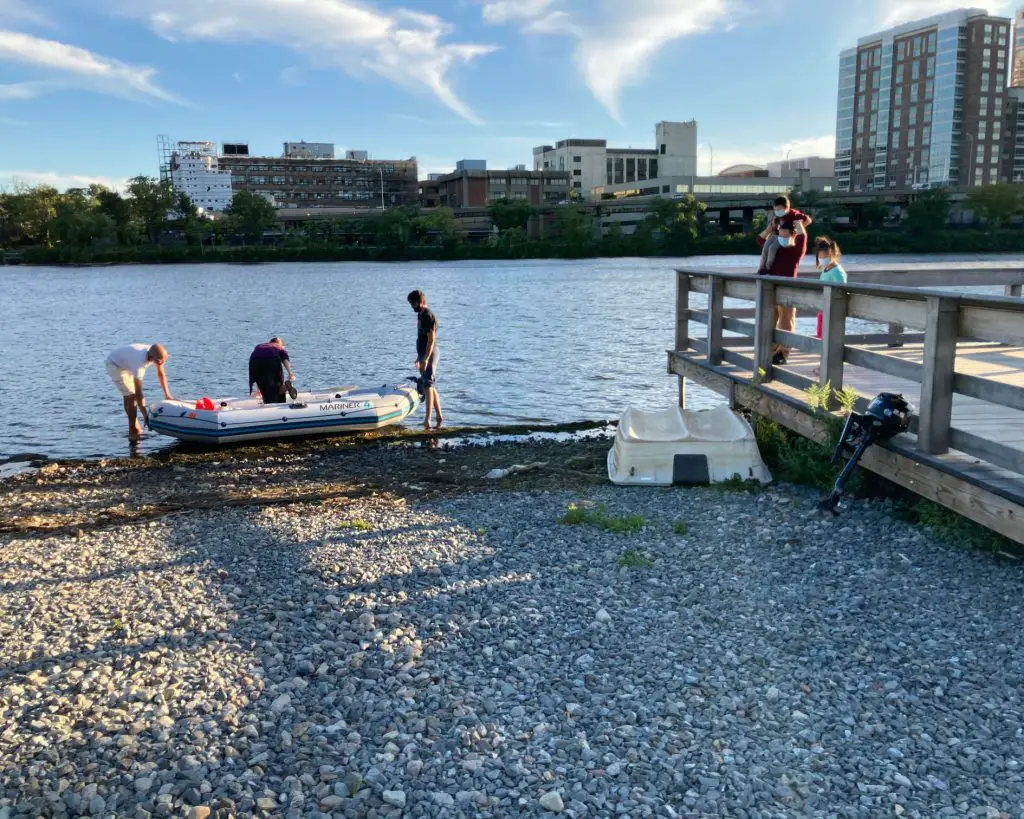 The Magazine Beach kayak dock is in a great location in Cambridge. and there is a parking lot very close to the kayak dock – making it easy to unload kayaks, paddle boards or canoes from the car.
Located in Dorchester, Victory Park is located on Dorchester Bay and the start of the Neponset River. It's a short walk from the parking lot over the footbridge to the launch point. There is limited parking.
Located in Boston's West Roxbury neighborhood, Millennium Park's kayak launch dock is a good option to launch into the lower part of the Charles River – a more wooded and natural area away from downtown Boston.
Herter Park's public docks on the Charles River give you the option to paddle into Downtown Boston, or into Newton and Watertown. There is a rental stand too. There is a decent-sized parking lot close to the launch point.
Daly Field is located in Allston, on the Border of Boston and Newton, along the Charles River. The park has a large off-street parking lot to unload kayaks and paddle boards, though it can get busy with other sporting events.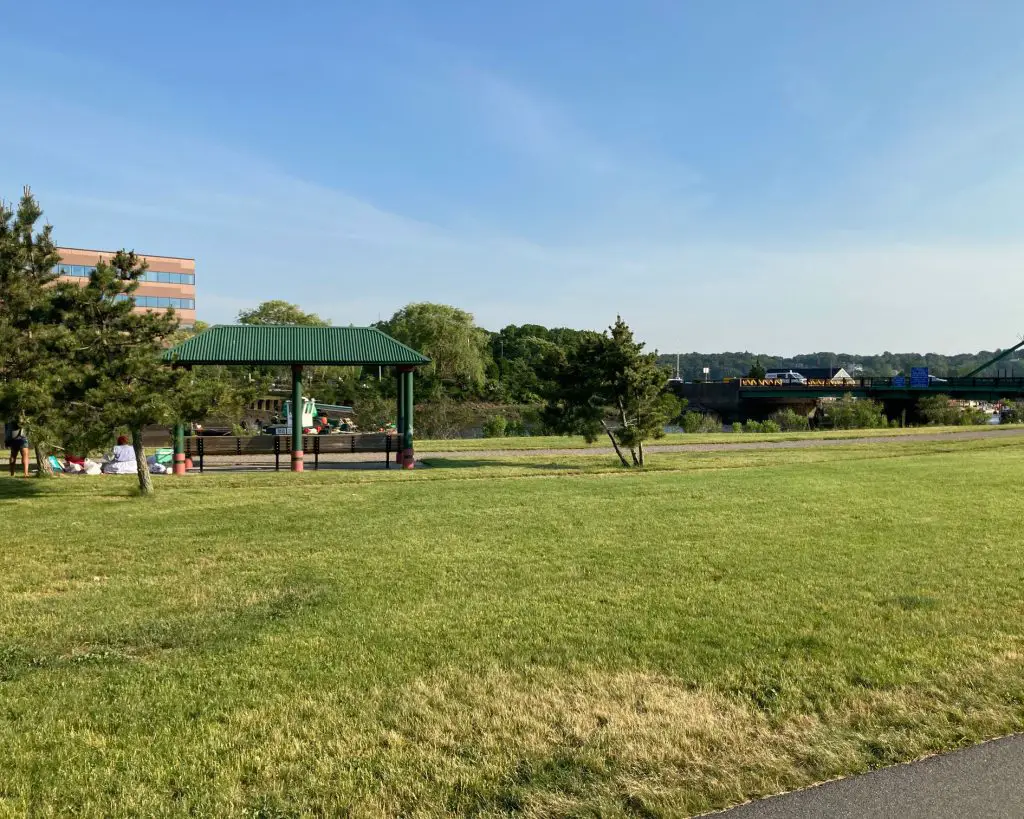 This kayak launch point on the Neponset River also has a parking lot that is very close to the dock. Kayak and paddle the Neponset or paddle into the Squantum Channel.
The North Point Park kayak launch is in a great location on the Charles, with views of East Cambridge and the West End. The downside is limited metered parking and a bit of a walk to the launch point.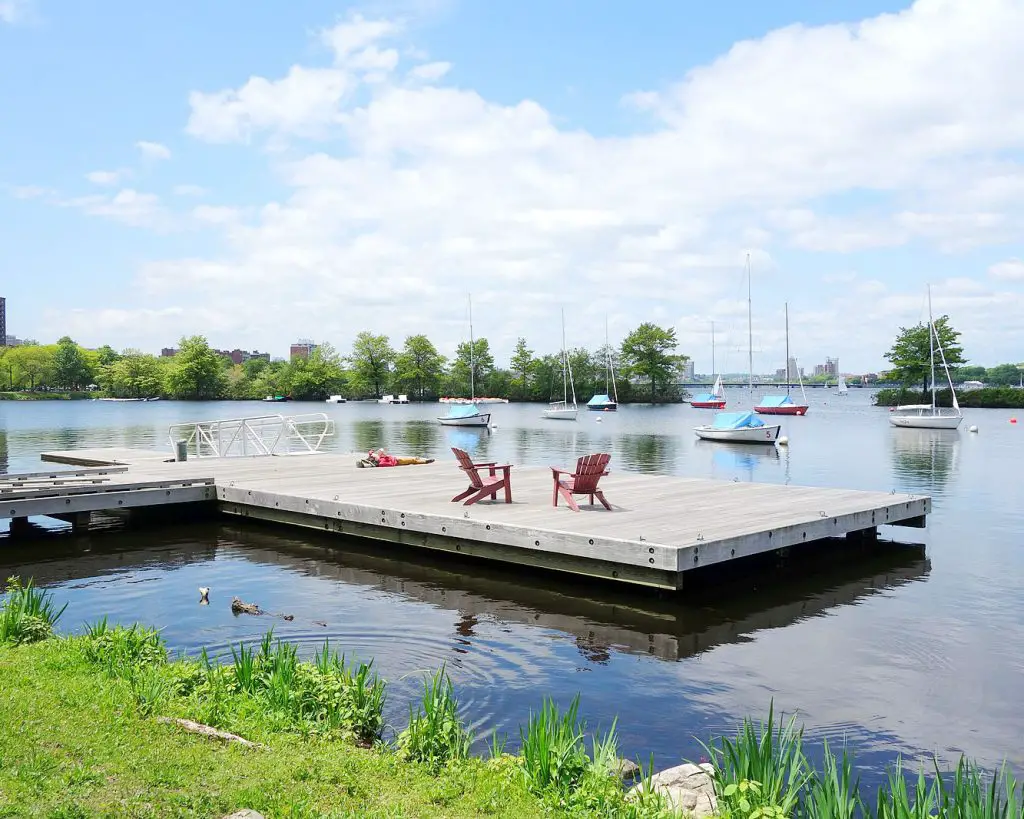 Kayak the Charles River, by accessing one of the  several public docks at The Esplanade. There are multiple launch points for kayakers and paddle boarders, spanning from Boston University to Downtown / Beacon Hill. Parking can be tricky to find.
Looking for a park for a specific activity related to kayaking? Choose from one of the following activities below.