Most modern-day Bostonians are familiar with the Emerald Necklace – a chain of connected parks and green spaces that run through the city of Boston. Not as many people may be familiar with the origins behind the Emerald Necklace. This article serves to recount how Boston's most beautiful present-day parks were first created.
What is The Emerald Necklace?
The Emerald Necklace is a park system of 1,100-acre that stretches throughout the city of Boston. The trail of parks spans over 7 miles long, and runs from Boston Common to Franklin Park. The group of parks spans several neighborhoods in Boston – from Beacon Hill to Dorchester.
Boston Parks Included in the Emerald Necklace
Present-day, the list of parks that are part of the Emerald Necklace includes:
The Emerald Necklace was designed so that the parks are connected. Here are the parkways that connect the parks to each other:
These parkways are the "chain" that connects the "jewels" (the parks) that are included, creating a "necklace".
How Did the Emerald Necklace Come to Be?
The parks in the Emerald Necklace were created by Frederick Law Olmsted, the nation's first landscape architect. After successfully designing New York City's Central Park, the city of Boston hired Olmsted.
Olmsted's vision for creating parks in Boston was for people to escape to a place of beauty with peaceful surroundings after a days' work. In the 1860s, city life created an industrial setting, and the parks would be used to escape to those settings and be surrounded by beauty.
Another reason these parks were built were for people to congregate. At the time, Boston was struggling with the division of social classes, and Olmsted's plan to build parks. Olmsted's work was fueled by his unwavering belief in democracy and his vision to bring those from different cultural backgrounds together.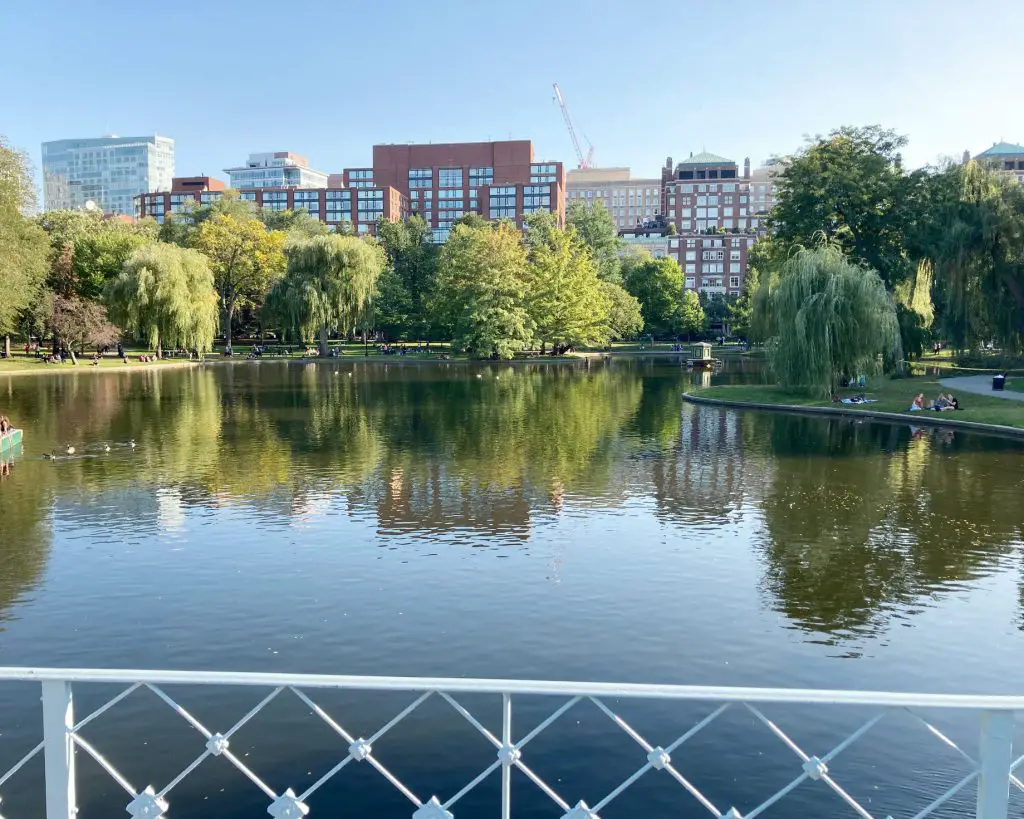 Olmsted's original vision is still maintained today, as the parks included in the Emerald Necklace are used as an urban oasis. The parks are filled with wonderful bodies of water, gardens, and greenery. Boston's parks are used by both locals and tourists to congregate and enjoy the beautiful scenery.