Public parks create community. They are places that provide people with a way to stay active and bonding with people through activities. In Boston, we have so many amazing public green spaces across several neighborhoods.
What many in Boston may know is the number of activities that take place in city parks. Recreation comes in many forms, and the number of activities that occur in public parks is virtually limitless. Here are 10 interesting and awesome activities happening in Boston, and the tight-knit communities that have been created as a result.
2. 
Survivor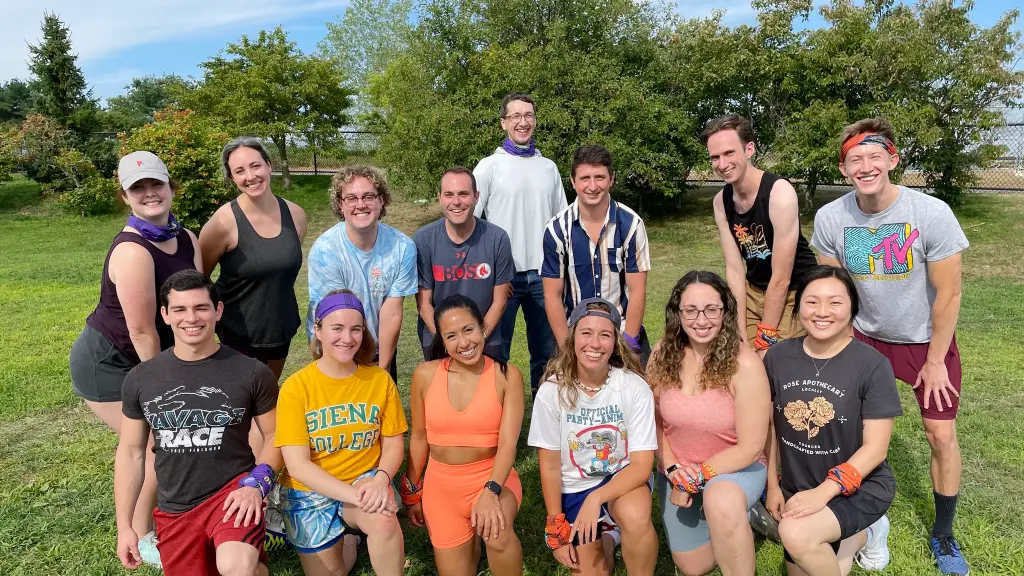 Based on the TV series, "Survivor Millennium Park" is a small-scale game of Survivor, where the participants try to outwit, outplay, and outlast other contestants to claim the title of Sole Survivor. 14 players across two tribes compete in the game hosted at Millennium Park in West Roxbury. The winner receiving a $250 grand prize. You can follow Survivor Millennium Park on YouTube, as their second Season unfolds.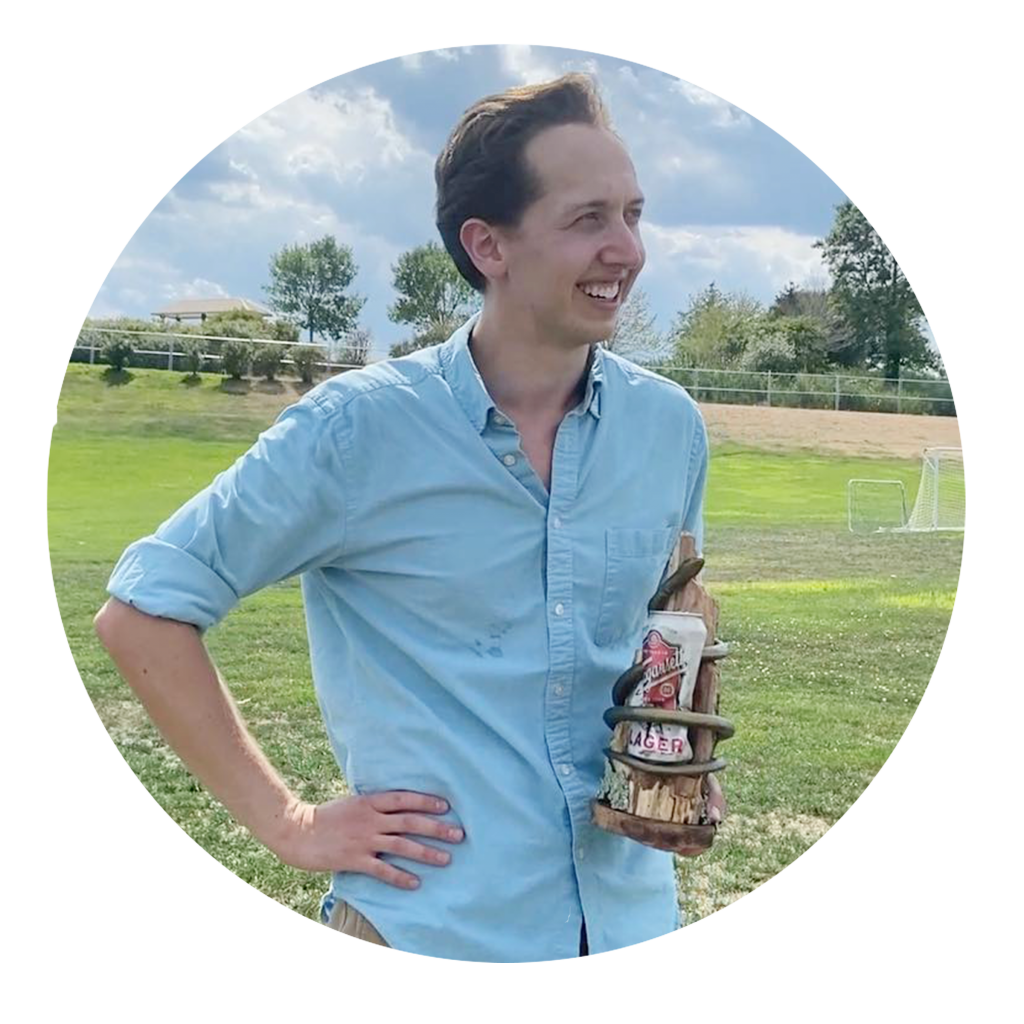 Learn more about how Dylan created this awesome outdoor event.
I am, of course a huge 
Survivor
 fan; I think it's a really fascinating game to watch people play with all of the social dynamics and politicking that the contestants get into. I know a lot of other 
Survivor
 fans, and people who just enjoy strategy games/big adventures/being in front of a camera, so I thought it would be fun to create this small-scale version of the show for people to participate in.
Using a big, beautiful park gave us plenty of space for the players to compete in challenges and scheme with each other; plus, Millennium Park is teeming with wildlife (birds, frogs, deer, snakes), so we get to highlight the beauty of the park!
The players get a totally immersive experience playing the game; we bring them all around the park, having them compete in physical challenges while they manage social relationships, simultaneously working together and competing against each other. It might just be a two-day game, but the players get very attached to each other!
Our viewers enjoy watching the story unfold, learning about the players and about their relationships, and, something I'm especially proud of, we get a lot of compliments from viewers about how we highlight the nature in Millennium Park!
We have a really great community around this game, including players, crew members, and viewers. This year, between players and crew, we had 30 people in the park working on this together! Even though the players have to scheme against each other in the game, many of them form friendships and keep in touch after the game, I love seeing photos of them hanging out months later!
3. Pétanque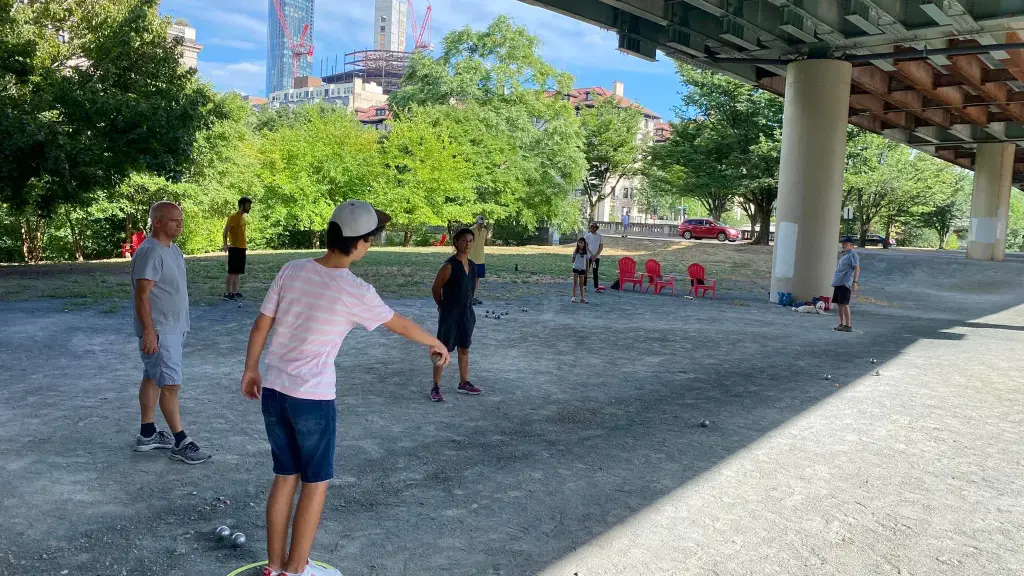 Charlesgate Pétanque is an informal group of pétanque players in the Boston area that plays games at the Boulodrome in scenic Charlesgate Park. Pétanque is a French game that is similar to bocce. The game involves throwing or rolling metal balls called "boules" at a small target ball, the "cochonnet". Where Pétanque differs from bocce is opponents' boules away from the cochonnet using a hard throw (also known as "shooting"), rather than a soft lob used in Bocce. Though it seems simple, it is surprisingly strategic, and a game that is complex to master – which is what bonds the Charlesgate Pétanque.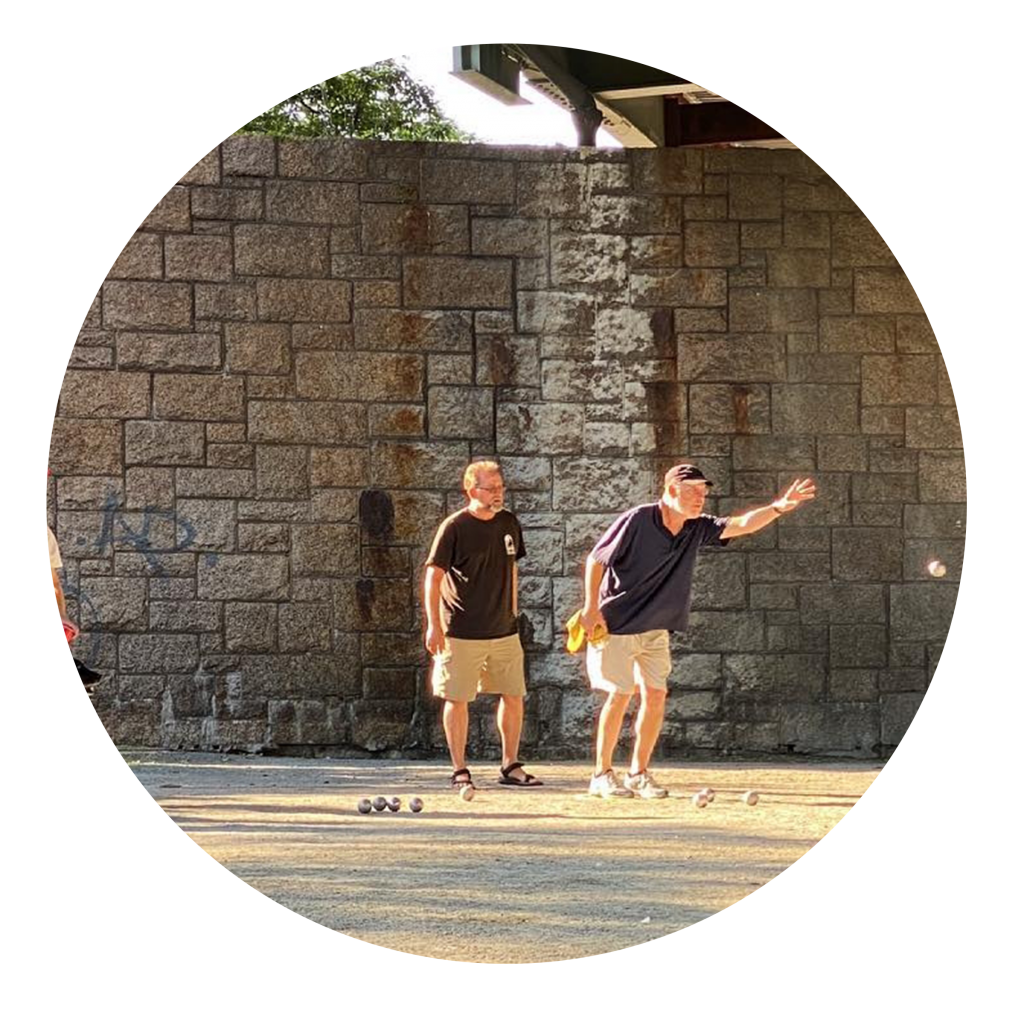 Learn the story about how Frank created this awesome outdoor event.
Our group started as a way to get together during the early days of Covid. My friends Dan and Carolyn had gotten into petanque after a visit to France a few years ago, and I had been introduced to the game by French relatives about 30 years ago but hadn't played much since then. Pétanque was a safe option for socializing when everything was shut down due to the pandemic, which is when the idea for the group started.
I scoped my neighborhood for potential places to play and fortunately our current location in Charlesgate Park turned out to be great – it has just the right kind of fine gravel/stone dust for Pétanque (rare in the US, but very common in France) and is reasonably flat, plus it's under a bridge, which provides shade in the summer and rain cover. 
Since we had a critical mass for regular games, we started advertising our game times on an existing (but long dormant) Facebook group for petanque in the Boston area, and more people started showing up, many of whom had been monitoring the Facebook page for years waiting for something to happen. It's a very international crowd (people from Morocco, France, Thailand, Croatia, Ireland, Sweden, Canada, and Hungary, to name a few), spanning all kinds of occupations (scientists, limo drivers, publishers, IT workers, students, even a sushi chef), but the subtleties of the game bring everyone together – petanque involves at least as much discussion about strategy for the next throw as actual playing time. It's a game that is very simple on the surface – just throw the boules closer to the target ball than the other team – but surprisingly strategic and complex to master, which is the goal that brings us together. That and having fun.
Arnold Arboretum, Jamaica Plain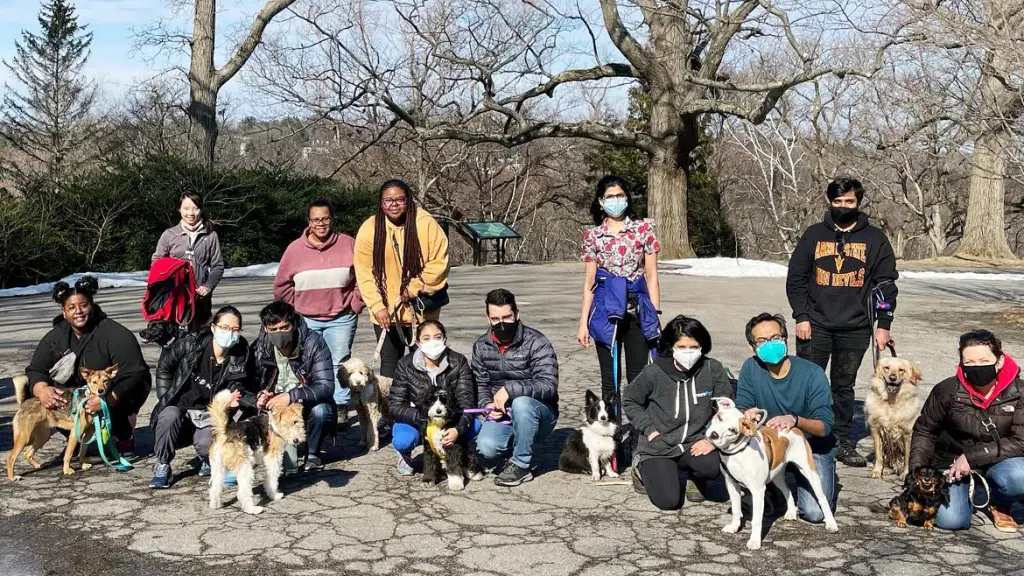 Pack Walks are just as they sound – a meet-up group for dogs and their human companions to go on a walk through Boston's Arnold Arboretum. Pack Walks are a great way for dogs to socialize and exercise while their dog parents can do the same. They are also a great opportunity to practice training skills. The walks happen monthly, all-year-round. In the past, they have been hosted at Franklin Park and Arnold Arboretum. Be sure to follow for the dates and locations of upcoming pack walks!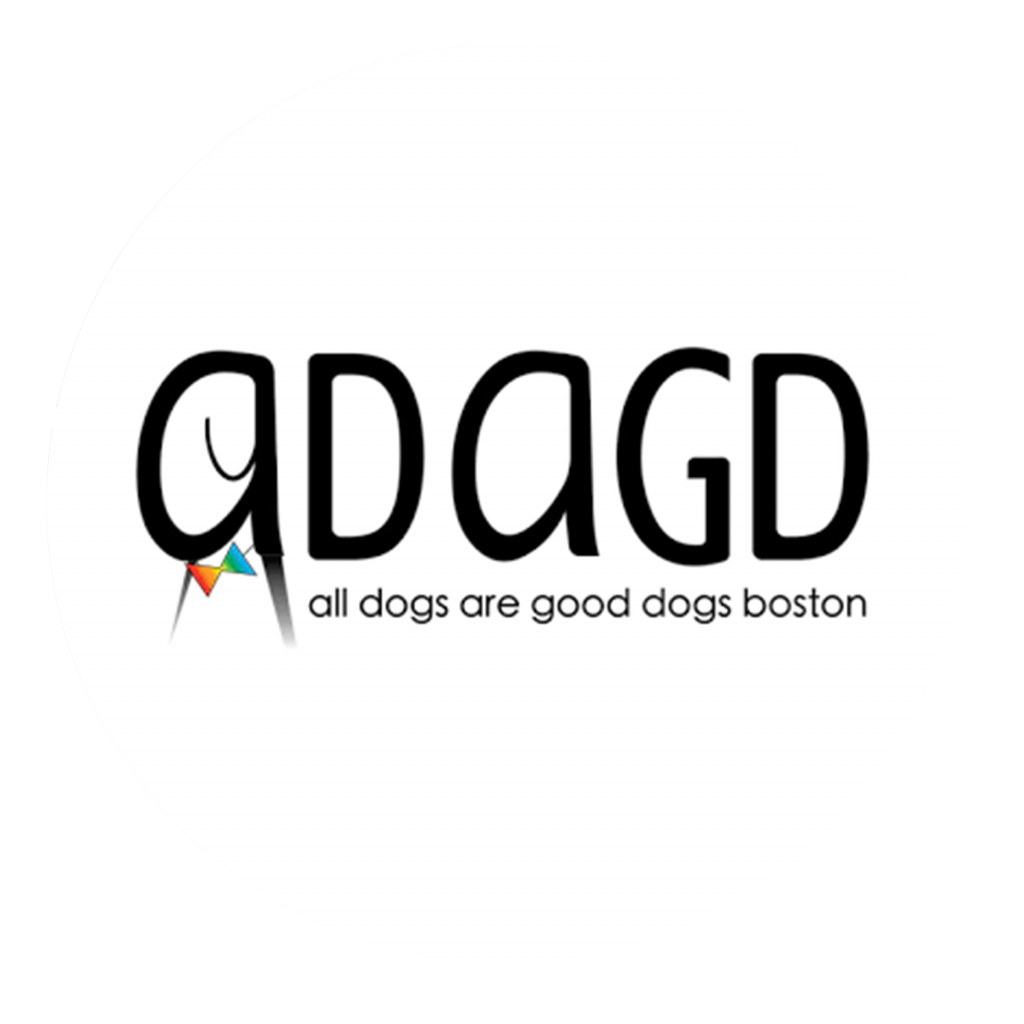 Learn the story about how Laura created this awesome outdoor event.
They happen at a different park in Boston each month – we try to diversify locations so folks get to explore parks they otherwise might not have. For instance, in addition to the Arnold Arboretum, we have done a trail down at Herter Park and may explore going to Olmsted Park. I try to choose locations that are accessible on public transportation and with easy parking.
The pack walks are a safe place for dogs to practice their training skills with other folks who "get it." It could be something as simple as practicing loose leash walking, or something more intense like stranger danger or leash reactivity.
For instance, humans (and their dogs) must ask permission before approaching/interacting with another handler/dog team. For dogs who are reactive or nervous of other dogs/people, these walks give them the opportunity to feel safe around their triggers without having the pressure of interacting.
For humans, these walks create a sense of community with other people who are working on similar challenges and gets them out and about to explore the city!
We have a great group of folks that join the pack walks each month, as well as folks who rotate through and come when they can. The pack walks were originally created by Hannah Sigel of Boston K9 Tutors, now Baltimore K9 Tutors – she has since moved. Many of her former clients continue to attend the pack walks and enjoy them thoroughly.
5. Viking Age Combat & Craft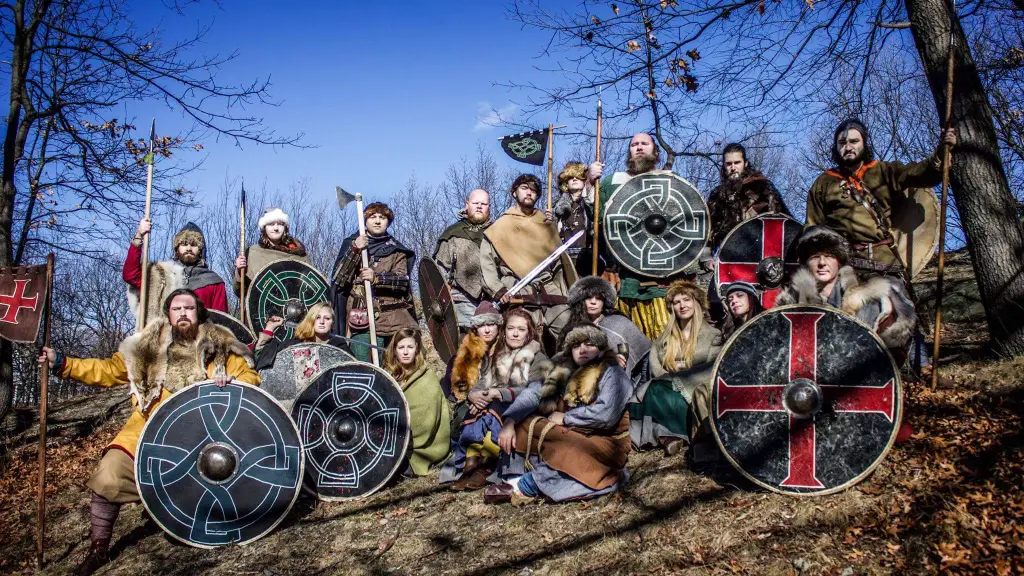 Every Saturday Afternoon at Ringer Park in Allston, you'll see Viking enthusiasts gather in an open space to practice viking age combat and crafts. The group celebrates Viking culture, reenacting & recreating Viking age combat techniques, and practicing various crafts that would have been a part of daily life for the Viking age.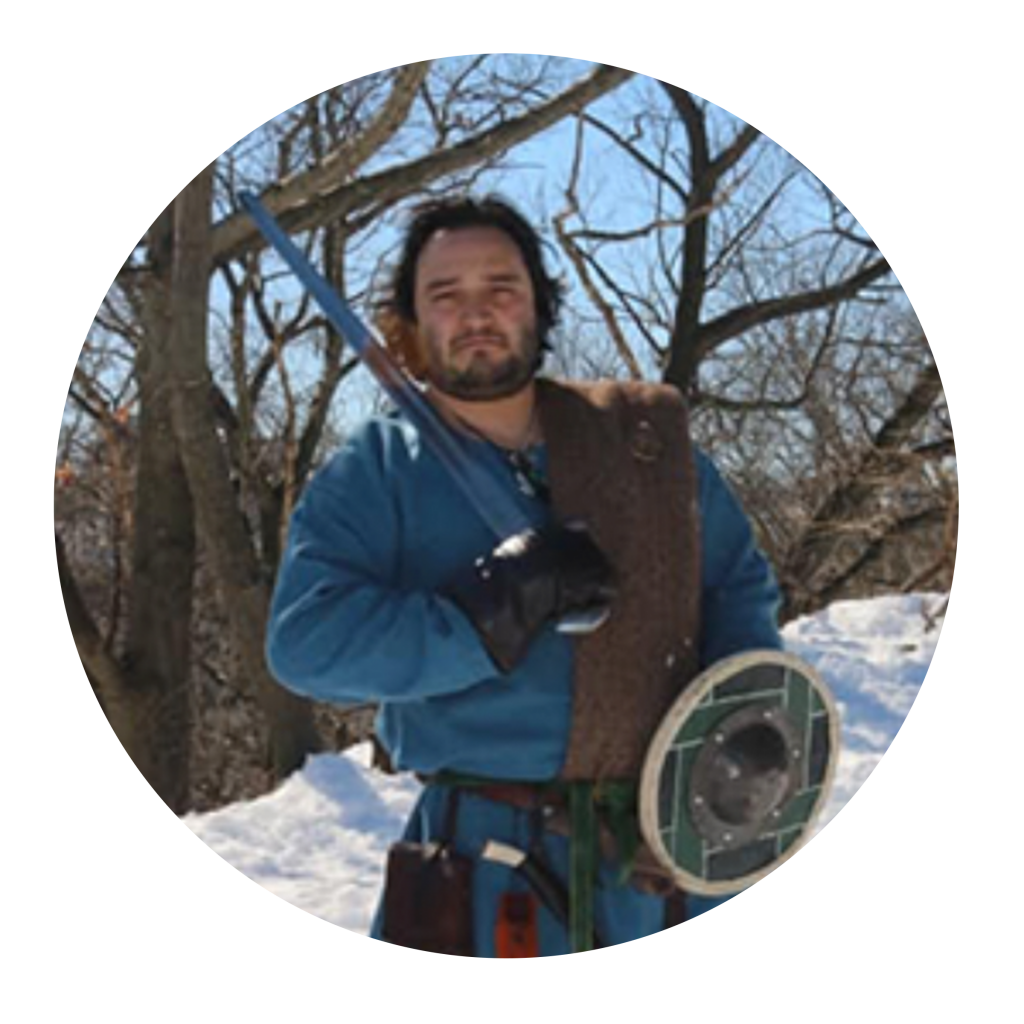 Learn more about how this awesome outdoor event and how it was created.
Our founders, Mike and Laura Sweet, started BVI out of their home in Allston. In the early years, we tried a lot of different locations, but Ringer Park always came out on top. It's hard to beat the central location, lack of overhead expense, and the curious acceptance from the local community.
Every Saturday afternoon, we gather to practice viking age combat and crafts. Fighters progress through warm-ups, drills, and sparring, while crafters work on projects. After each training, we feast together, to solidify the bonds created on the field.
We have members who might otherwise never have met, who are now best friends or even married. Many of us have traveled together domestically and internationally, where we have earned a positive reputation for the quality of both our historical skills as well as our fellowship. We face the world together, on and off the field.
If anyone is interested in meeting up or learning more about us, find us on Facebook, Instagram, or email us at 
bosvikingirish@gmail.com
.
6. Half-Ball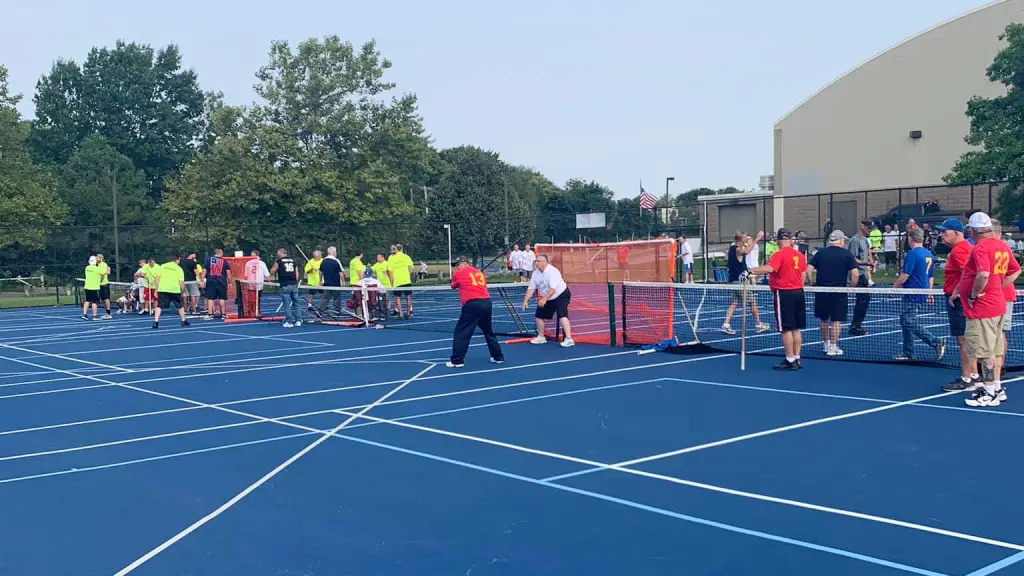 Similar to stick ball or baseball, half-ball is a bat-and-ball is a sport which literally half a ball is used, along with broomsticks. In East Boston, the Half-Ball league has formed a tight-knit community of players that grew up together in the 1960s and 1970s. Modern day, there are half a dozen teams that compete in an indoor league at the Martin Pino Community Center. However, the annual outdoor half ball tournament takes place at the Constitution Beach tennis courts. It is widely considered as one of the most anticipated annual events in Eastie.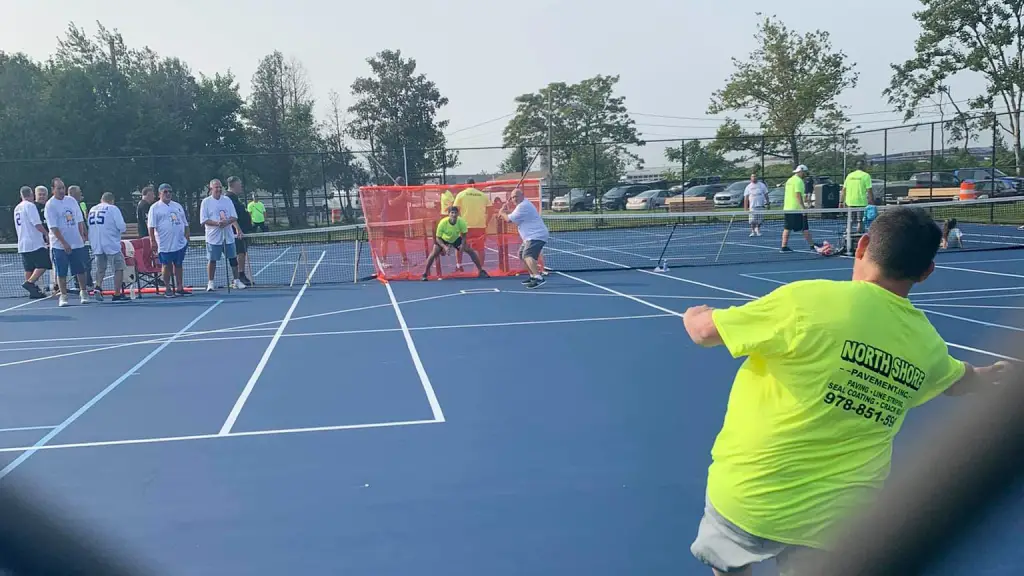 7. Birding Walks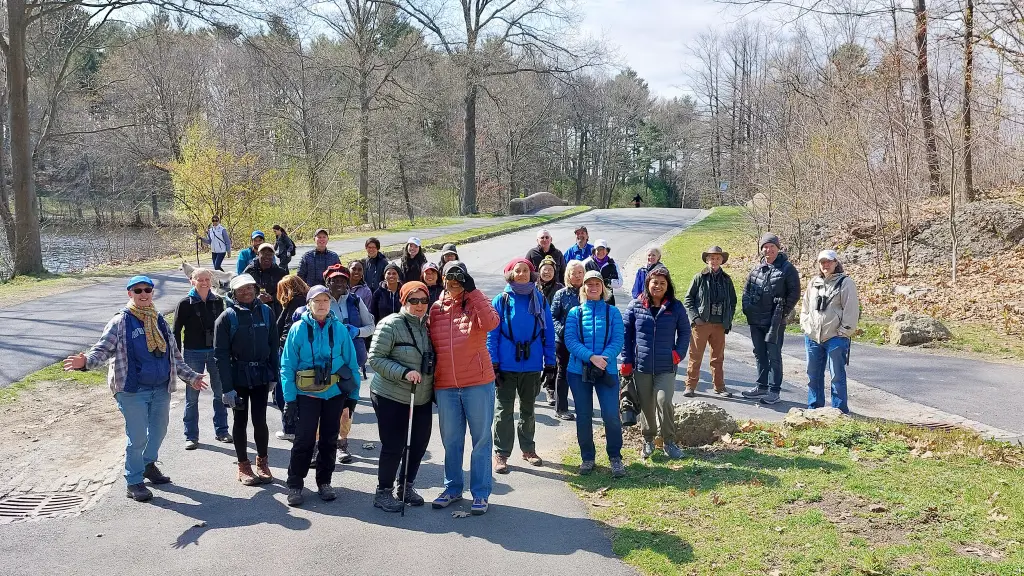 Franklin Park is an urban hotspot for migratory birds and 218 bird species have been documented within the park. Michael Bryant (also known as "Nature Man Mike") co-hosts beginner bird walks in collaboration with the Brookline Bird Club, Franklin Park Coalition, Emerald Necklace Bird Club and Franklin Park Tennis Association. The group walks around Scarboro Pond and Hill in Franklin Park to search for different species of birds. Loaner binoculars are available for newbies to the group.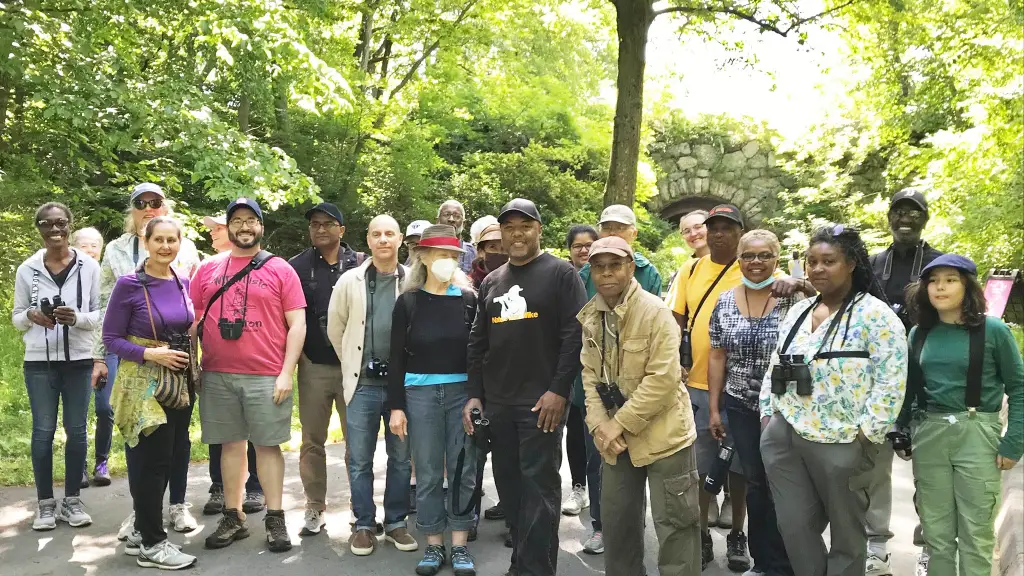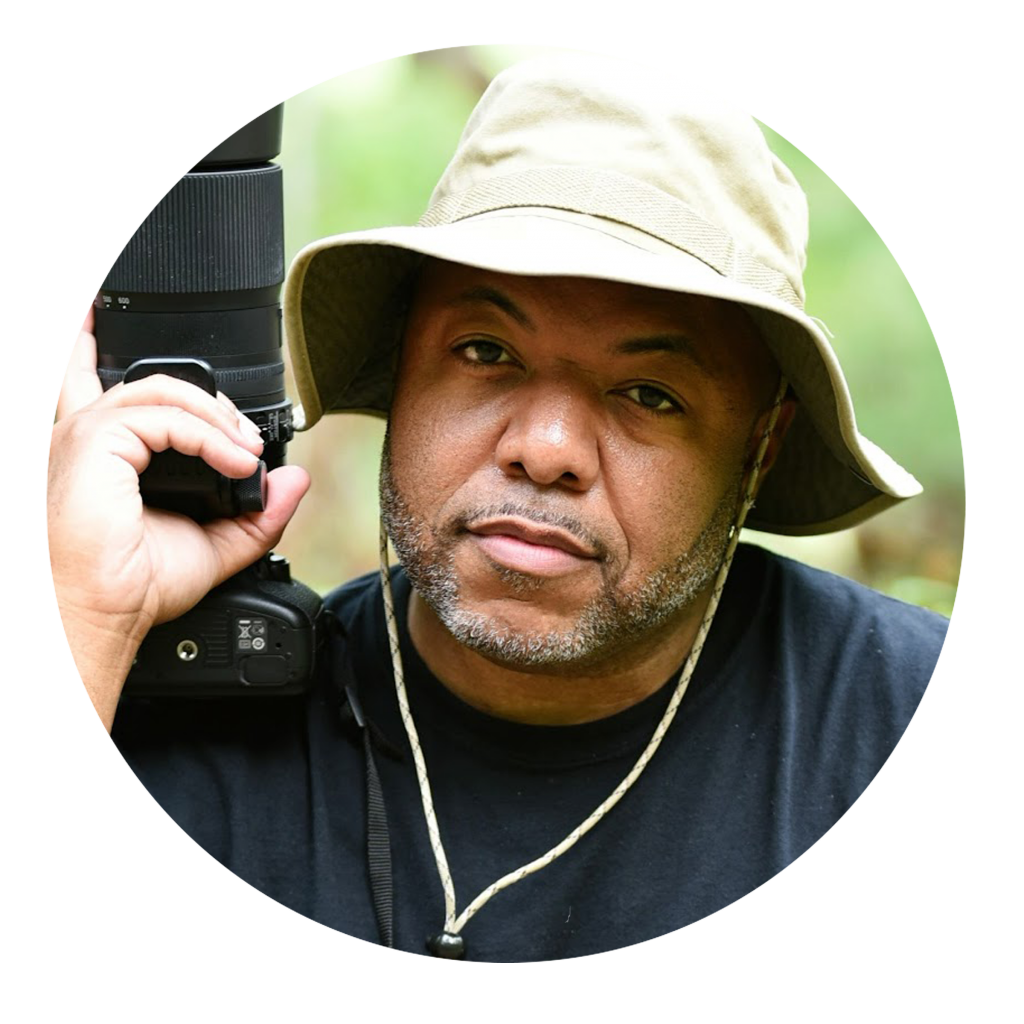 Learn more about how Mike created this awesome outdoor event.
The 1st bird walk happened when I was asked by a member from the Brookline Bird Club if I was interested in co-leading a spring migration bird walk in Franklin Park, in collaboration with the
Franklin Park Coalition
and the Emerald Necklace Bird Club. Then the Franklin Park Coalition asked if I'd be able to host more bird walks in the park because more people were asking about it and they wanted to have more events in the park for the community in general. 
At Franklin Park, you can typically see Black-capped Chickadees, Tufted Titmouses, Downy Woodpeckers, Red-bellied Woodpeckers, White-breasted Nuthatches, American Robins, Eastern Screech-Owls, Red-tailed Hawks, and much more depending on the season.
It's a diverse group of birders and the group has brought people together from the community and beyond, to interact and bond with each other for a similar interest.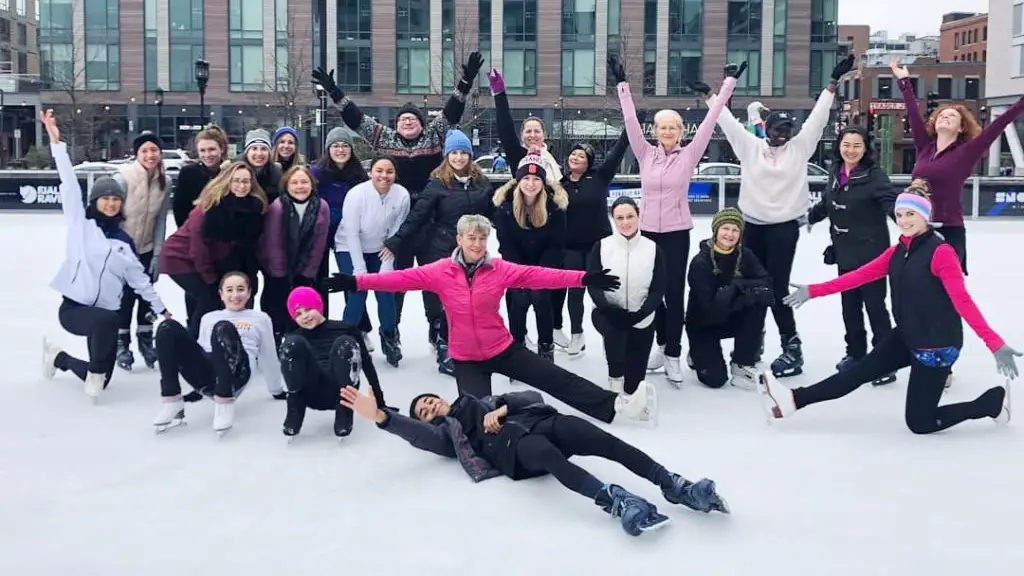 The opposite of "hot yoga," IceFlow is a yoga-inspired ice skating class occurs every Sunday morning in the Winter, hosted at the 401 Park Rink in the Fenway neighborhood. Taught by Elin Schran of JoySkate Productions, this "cold yoga" class is gentle yoga on ice skates. The class incorporates stretching, breathing, and gliding to music in a fun environment. If you want to get moving outdoors in the wintertime, this is a great activity for adults – no matter your ages or skill level.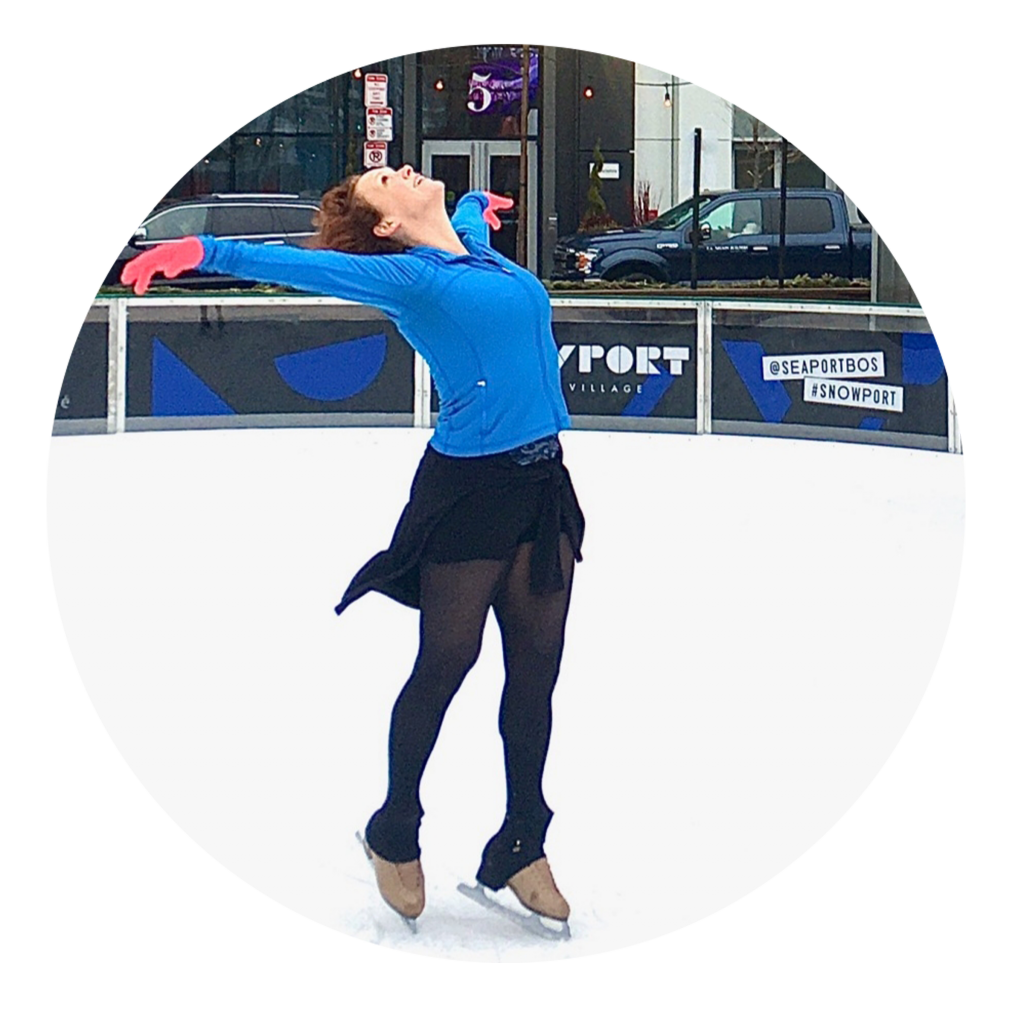 Learn more about how Elin created this awesome outdoor event.
For most of my skating life, I spent my time training and competing and performing, and the only way I knew how to 'be' on the ice was to push myself physically and strive to reach external goals. Then, in my 40s, I realized that although I still loved jumping and performing, sometimes I just wanted to connect with the incredible feeling of gliding on the ice without any kind of pressure or pain.  
I thought about the peace and internal balance felt from yoga classes I had taken and wondered if there was a way to bring that experience to the ice. Breathing was the key! Yoga focuses on the connection of breath with movement, so I began  exploring ways of moving while skating that centered around the rhythms of the breath.
The main goal of IceFlow is self-compassion and being in the present moment. We do this by connecting the breath with movement in a gentle way that respects the body as it is and the present emotional state of the individual. Using skating steps only as a vehicle for exploration and discovery rather than for skill improvement or any kind of achievement, skaters are encouraged to let go of the urge to prove anything to anyone – including themselves.
I encourage students in the class to create their versions of the steps, if they don't feel comfortable with the step I have offered. This ensures they are at ease and can breathe fully and deeply while skating.
Before we skate each step, we breathe together, inhaling light, joy, kindness, and exhaling anything we don't need to carry – expectations, fear, comparison, judgment, etc.
It is an absolute joy to gather on weekend mornings with folks from all over! We all tend to isolate in the winter, and the pandemic kept us even more separated, so now having the chance to get outside and be together feels extra special.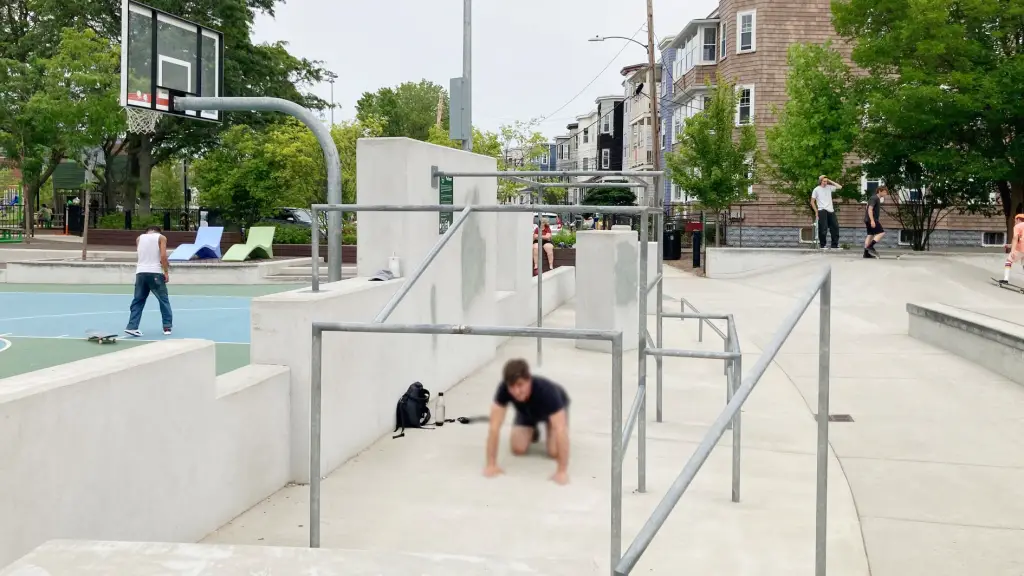 Lincoln Park in Somerville has one of the only designated outdoor parkour parks, and Parkour Generations Boston hosts outdoor classes. These parkour classes are designed for people of all skill sets and fitness levels – from beginners looking for an introduction to parkour, experienced people looking for a structured training session. You'll learn basic movements and techniques of parkour and how to apply them in real world environments. Outdoor classes finish with some group or individual challenges and conditioning/strengthening exercises.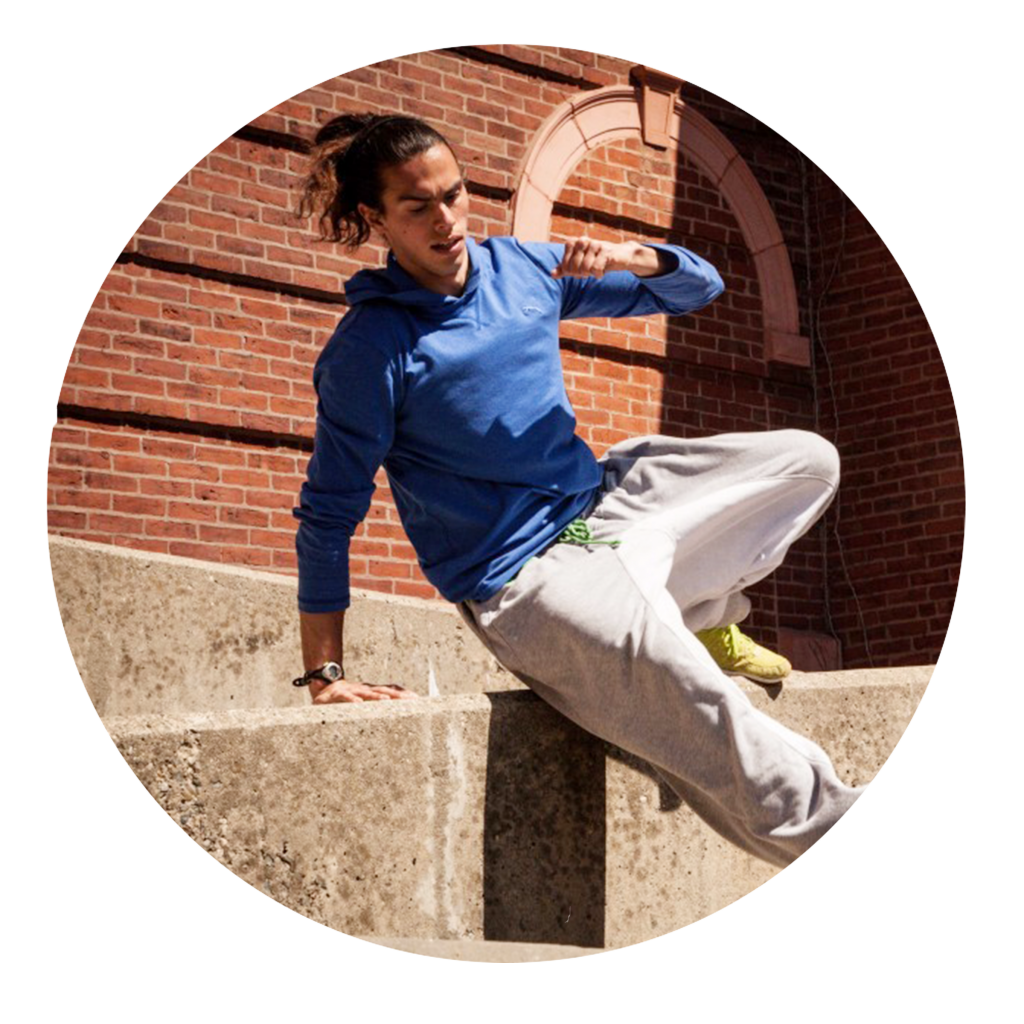 Learn more about how Blake created this awesome outdoor event.
Parkour originates from an outdoor urban training environment, which we see as a key part of today's society. Our outdoor parkour classes run all year round, regardless of the weather, and are designed to help people learn how to safely and practically navigate their surroundings in a fun, dynamic, and creative way.
Our goal is to teach participants to see the world with "parkour vision", where their surroundings become an inspiring environment that encourages movement and empowers them with the movement tools to navigate this world safely.
Most parkour practitioners will be quick to talk about the benefits on an individual level of newfound functional strength, a reconnection with their urban environment, and the friendships forged through shared experiences.
A lot of parkour training is focused on finding ways to challenge ourselves progressively and responsibly, as well as creatively breaking down challenges into achievable victories, all while assessing risk responsibly so that we can train tomorrow and the next day.
On a broader community level, we've seen a big shift in the park development throughout various communities as people realize how much more inclusive and fun it is to have multiple generations interacting with public spaces than to have people siloed into different scripted playspaces by age.
Many folks come to our classes and events because our community holds each other accountable and supports each other through physical and mental challenges. It's nice to have a group of people you can bond with through movement and shared struggle, especially when that community is rooted in the physical spaces of your everyday life.
10. Drum Circles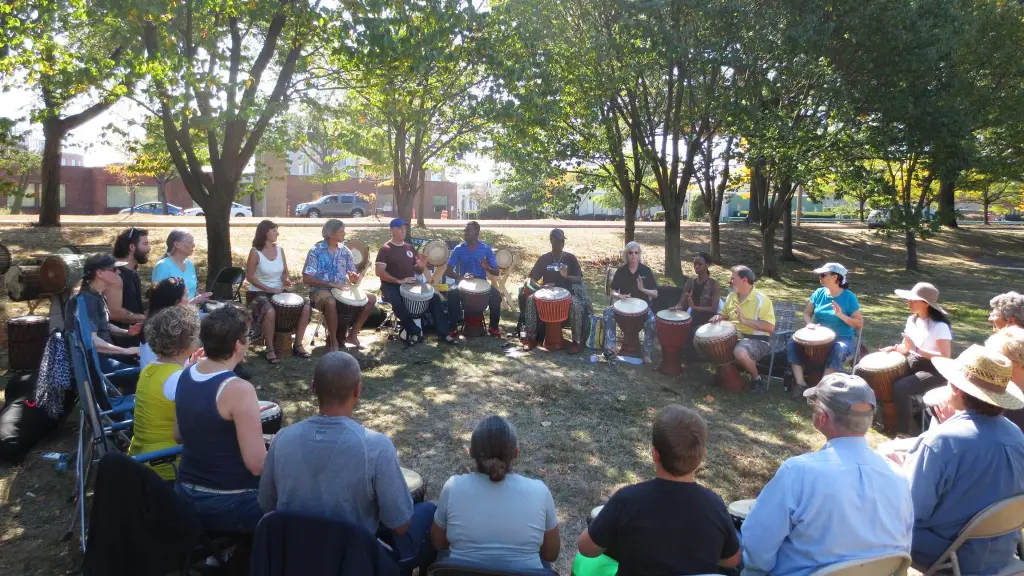 Hosted by Drum Connection, outdoor drum circles occur on the banks of the Charles River in Allston, at Herter Park. These drum circles are high-energy, fun events that are open to all, whether you're a beginner or experienced. For beginners looking to join, the group has plenty of extra drums to share. It's a great way to have some outdoor fun and celebrate the traditions that have built energy for hundreds of years for celebration, dance, ritual and to have fun.
Of course, these aren't the only outdoor events going on in Boston. There are many other groups that meet at city parks, including local running groups, yoga classes, outdoor fitness classes, festivals and more.
Want to Host Your Own Event at a Park? 
Urbnparks Can Help Organize Your Event
Use our website to submit an event online, which appears on our events page, neighborhood page or park page for people searching for events online.