Looking to propose to the love of your life in Boston? There are several wonderful places that are great for an outdoor proposal, no matter what the season is. The city is full of historical places and scenic views that are perfect for making a memorable proposal. To plan out your proposal, we have a list of romantic places outdoors to propose. Here are some of the best Boston area parks for a proposal and what to know for each place.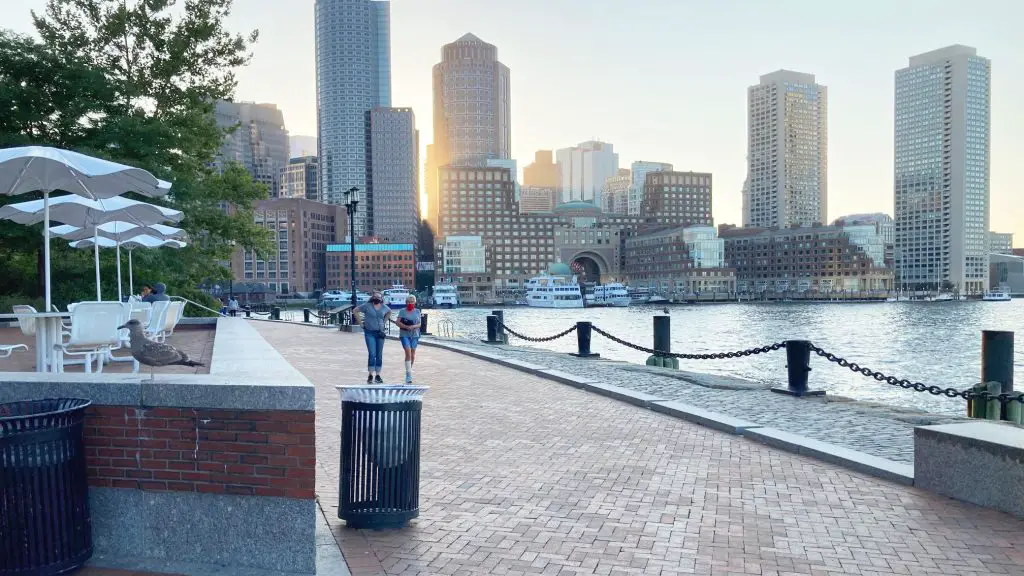 Part of Boston's seaport district, this newly developed area includes Fan Pier Park. The park offers a beautifully landscaped walking path and green space looking out across Boston Harbor. In terms of views, you can't go wrong with Fan Pier Park. The location offers one of the best views of the city skyline, towering over the Harbor. There are plenty of benches and tables, and a fire pit used during summer evenings.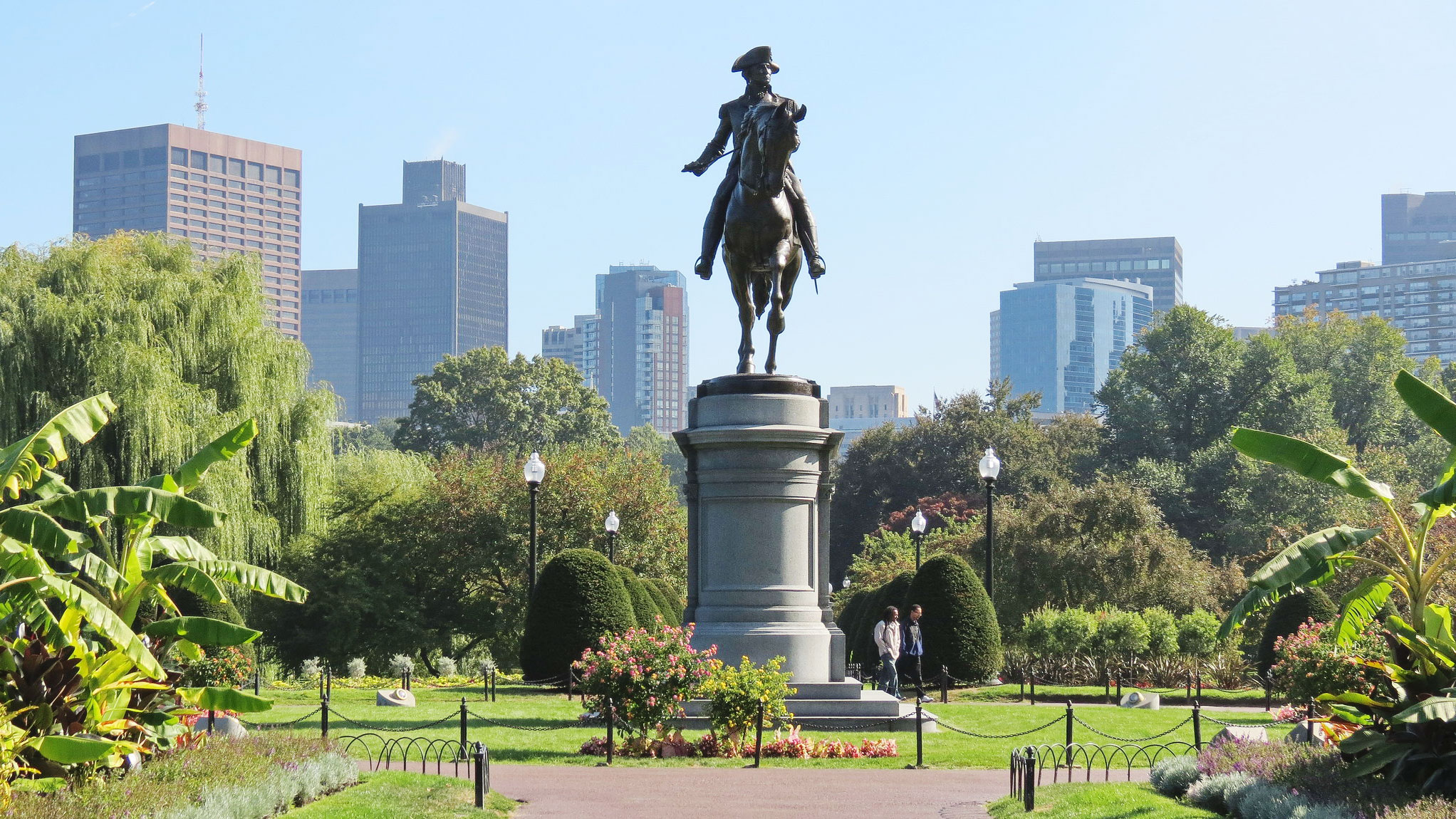 When it comes to scenery, Boston Public Garden is simply unmatched. The diverse plants and trees, the lagoon and swan boats, and the overall vibe make it an excellent place for a proposal. There are certain areas that offer some privacy, however, most hours – particularly on weekends it will be crowded. If you're brave, you can propose on the bridge over the lagoon, where there is a lot of foot traffic.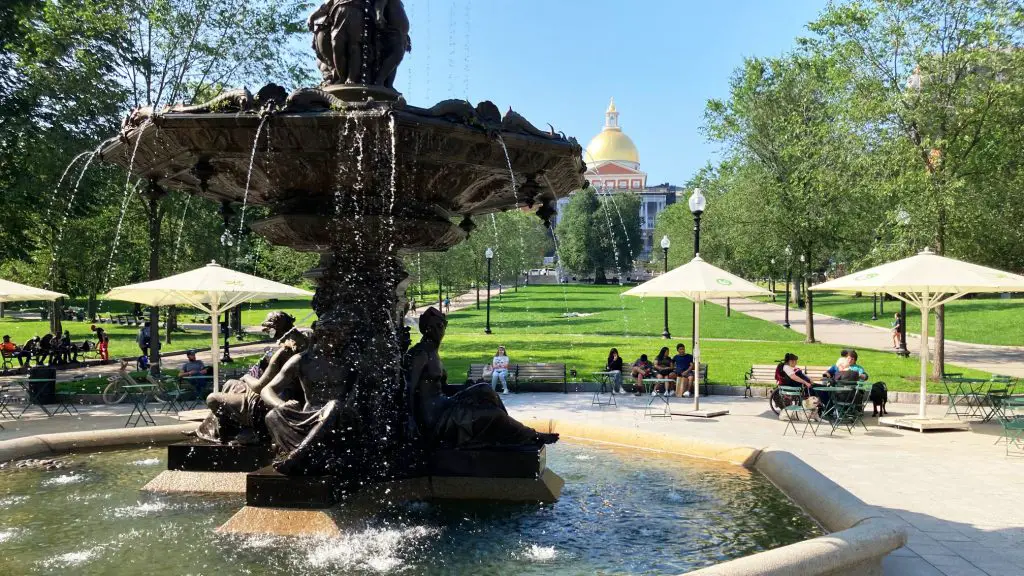 Next to Boston Public Garden is Boston Common, the oldest park in America, and brings charm. For a great place to propose, head over to the historical Frog Pond, a splash pool in the summer, and an ice skating rink in the winter. Another great spot to propose in Boston Common is the Parkman Bandstand, centrally located within the park.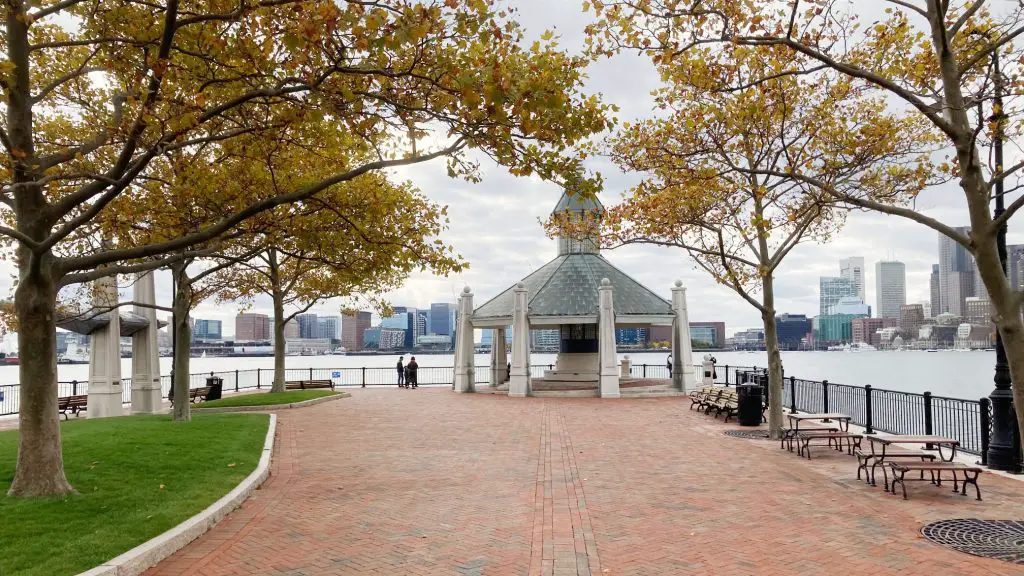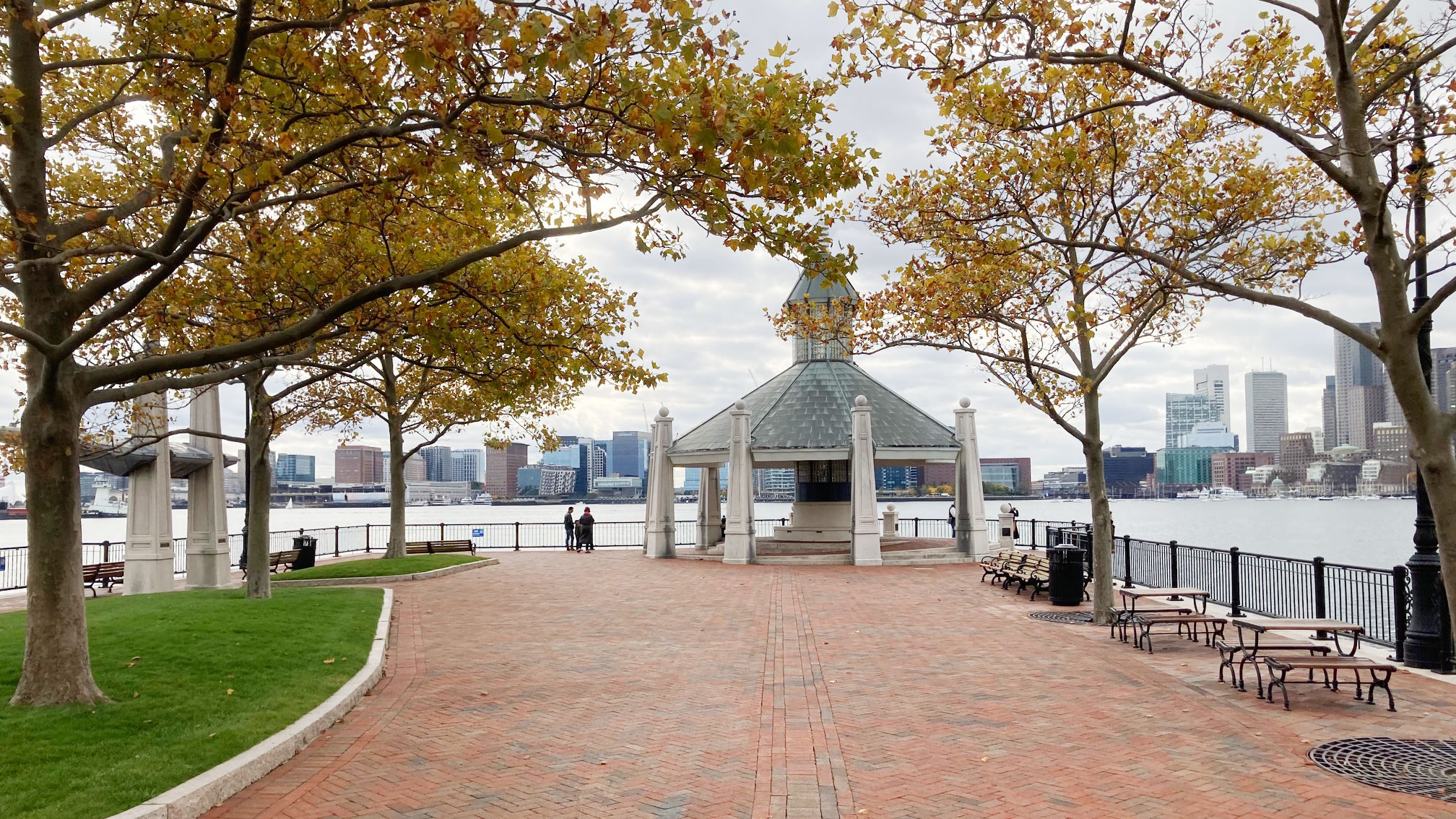 Take the Blue Line across Boston Harbor and head to East Boston to see Piers Park. The park boasts lovely scenery and is beautifully landscaped. There is a pier you can walk out on, and large pavilions that are great in case of sudden rainstorms, or snowstorms. At the end of the Pier, you get breathtaking views of the Boston skyline from across the Boston Harbor. There aren't many better views of the city than the view at Piers Park.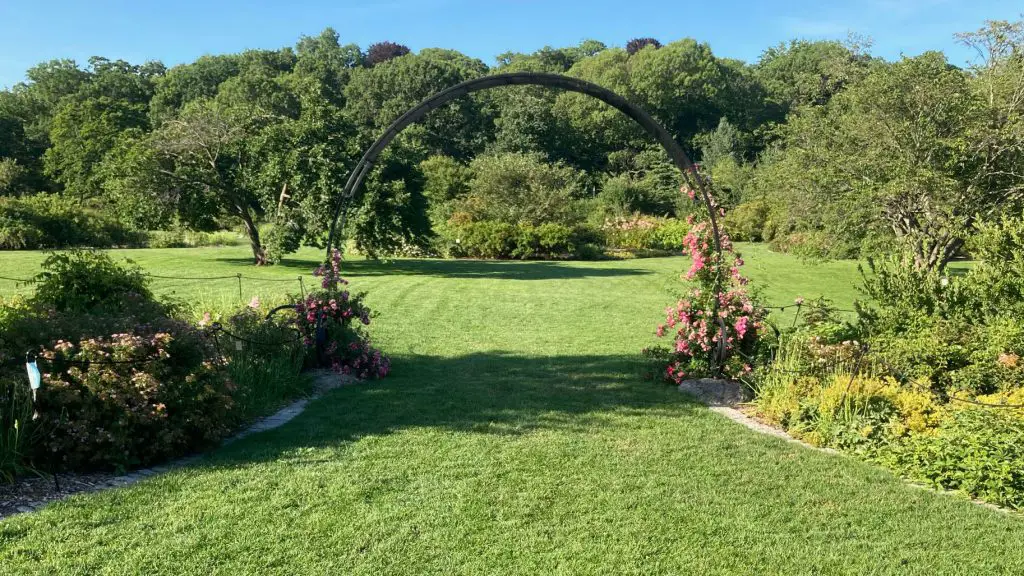 With over 250 acres of land, the Arnold Arboretum is a spacious park that offers tons of privacy for a proposal. There's so much to see here, including a wide variety of beautiful horticulture, brooks, small ponds, and scenic points. There are plenty of paved walking paths and hiking trails, to wander and explore. For your proposal, consider going to Peter's Hill in the Southern part of the Arboretum, which offers wonderful views of Boston. Another area to consider is the Leventritt Vine and Shrub Garden, a unique plant collection and horticultural display within the Arboretum.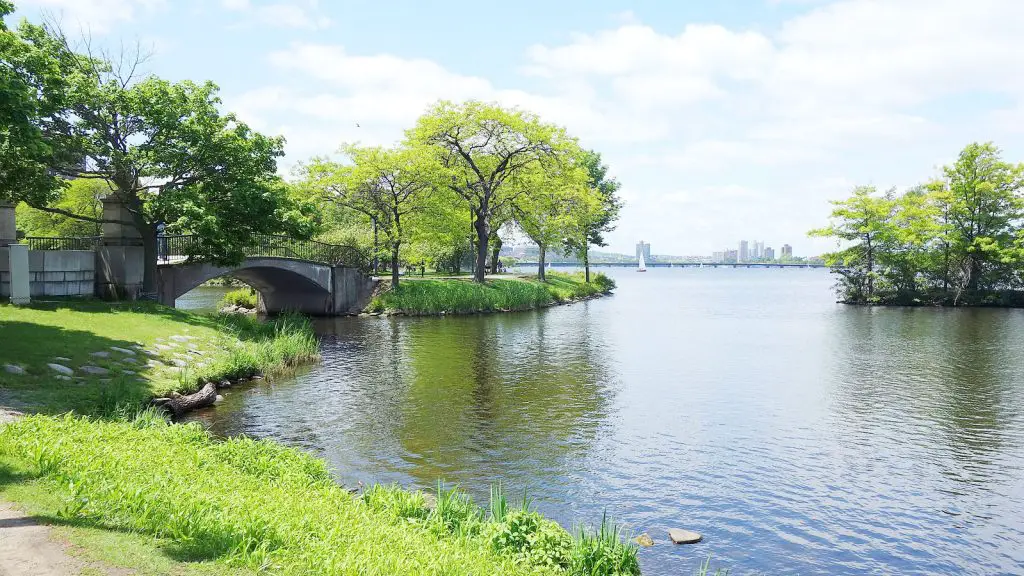 "The Esplanade" is an excellent place to walk in Boston. This 3-mile linear park runs alongside the Charles River, and through Boston's Back Bay and Beacon Hill neighborhoods. This park offers charming scenery, with bridges, lagoons, and cherry blossoms that bloom in the springtime. For a proposal spot at the Esplanade, consider going to one boating docks along the Charles River. The Esplanade is a fantastic place to catch a sunset, so consider that when proposing here.
Located minutes from Faneuil Hall and the North End neighborhood, Christopher Columbus Park is a waterfront park with wonderful flowers and scenic views of the city skyline and Boston Harbor. The park's signature feature is the 260-foot trellis, one of Boston's most romantic spots year-round. The trellis becomes an enchanting holiday attraction in the winter months, with blue lights running the full length of the trellis.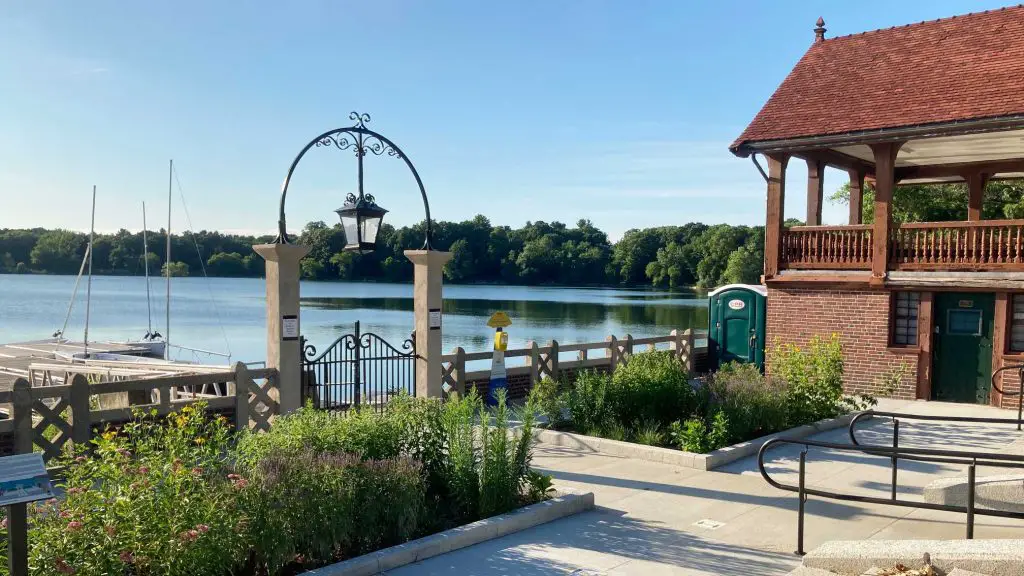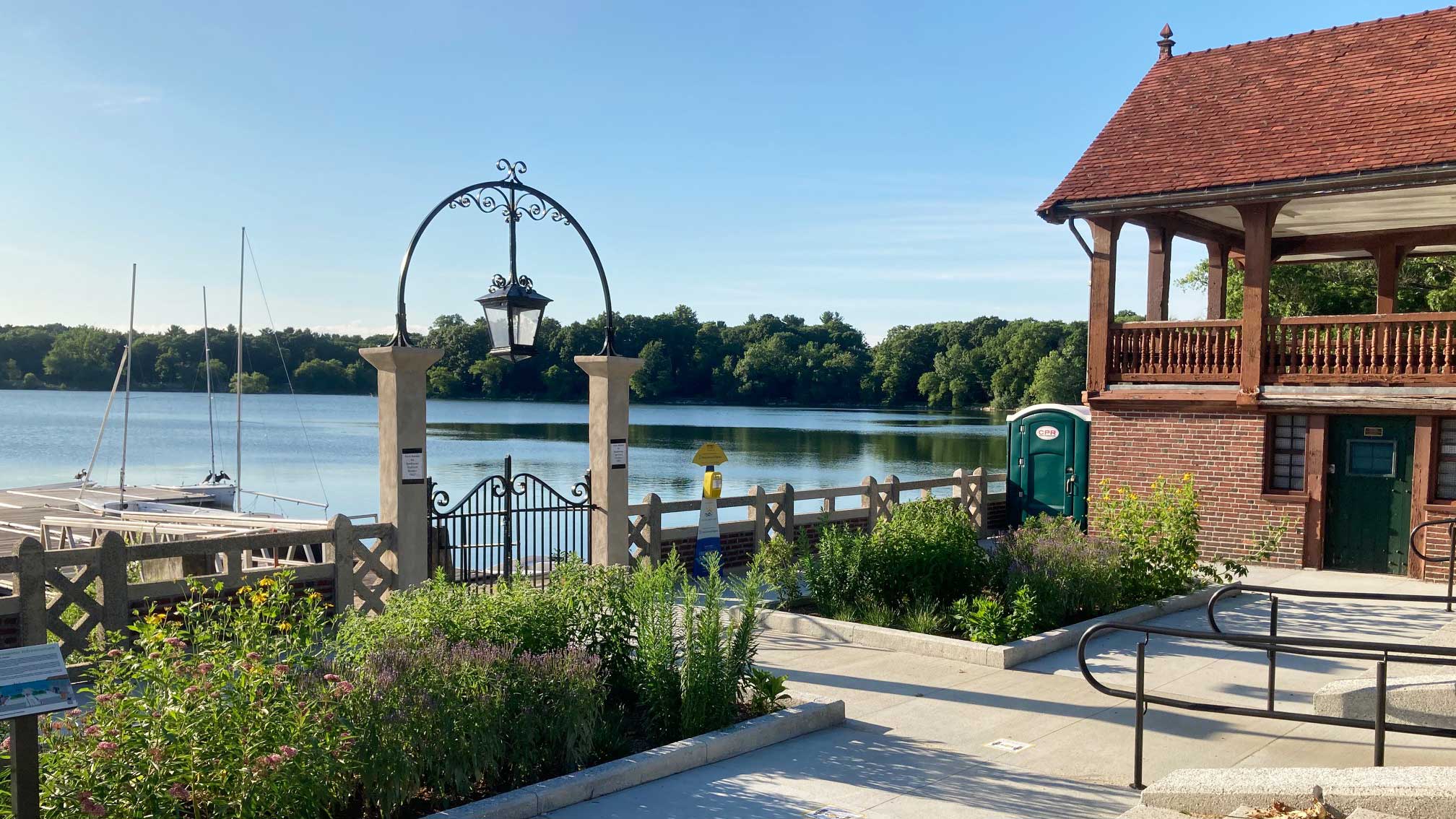 Jamaica Pond is not too far from downtown Boston. This park includes a scenic man-made pond in the Jamaica Plain neighborhood. This is a top destination for a date – walk around the Jamaica Pond loop and take in the sights and sounds. For an excellent proposal spot at Jamaica Pond, head to the Boathouse, which offers spectacular views overlooking the pond. As an alternative spot, consider going to Pinebank Promontory, a wooded area that is an elevated part of the park, looking out at the pond through the trees.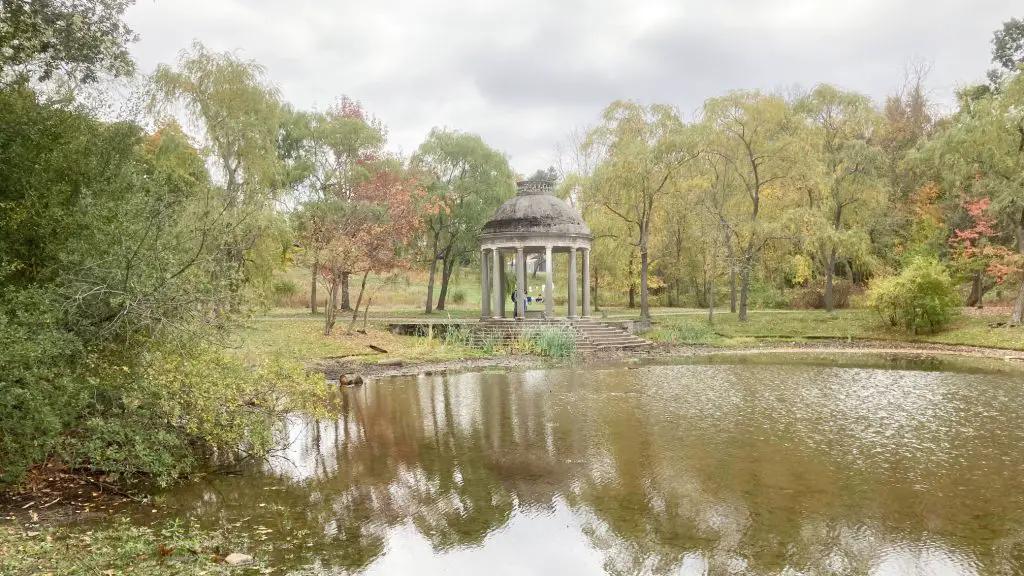 Located in Southern Brookline, Larz Anderson Park is a large park that features wonderful year-round scenery. Fall at Larz Anderson Park offers great foliage, and during the winter months, there is an ice skating rink. The top of the hill at Larz Anderson has distant views of Boston. There is also a pond area that includes a fountain, bridge, and gazebo.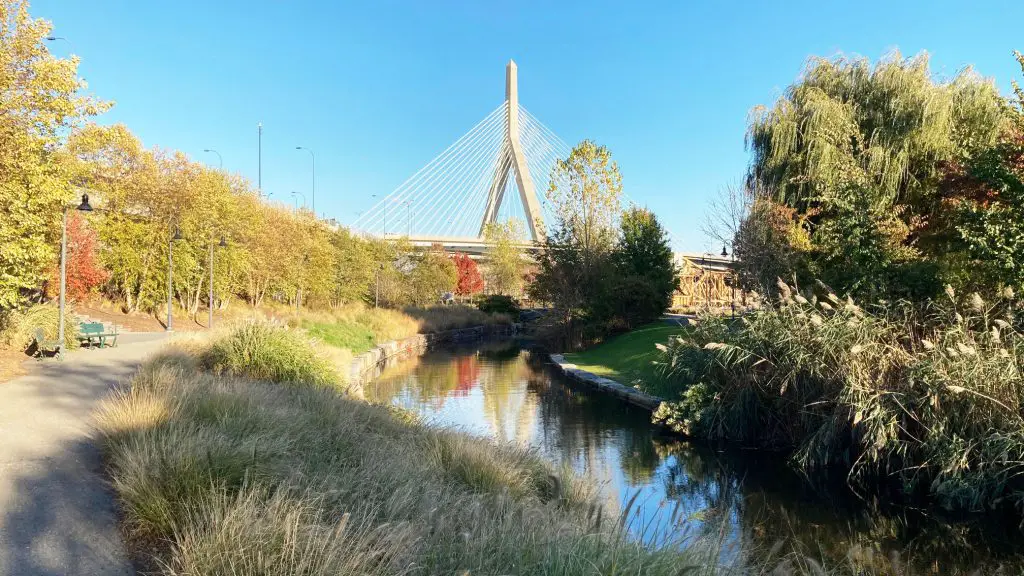 North Point Park is located in East Cambridge, with views of downtown Boston across the Charles River. This park is generally much quieter and offers private areas for a proposal. North Point Park is next to the Charles River, with breathtaking views of downtown Boston and the Zakim Bridge.
In Closing: Proposing Outdoors
Wherever you end up proposing, be sure to plan ahead for the weather if you plan to propose outdoors. It's always good to be prepared for rain or snow. Of course, walking around with an engagement ring can be risky – it goes without saying, but for good measure, be sure to hold on to it and know where it is at all times. With these top places, we are sure you'll find the place to make your Boston proposal picture-perfect.
Good luck, and you'll do great!