Boston is a city known for its culture and history, and the film industry is another example. Many movie star celebrities from the area have made their mark in Hollywood, and have produced some of the greatest blockbusters right here in our own backyard. Yes, Boston is the site of many movies, from the classics, to recent movies, like Don't Look Up, expected to be released in 2021. Here is a comprehensive list of movie filmed and Boston.
Don Shanahan's Top 5 Movies Filmed in Boston
We had award-winning movie expert & blogger Don Shanahan, of Every Movie Has a Lesson, choose his top 5 movies filmed in Boston, and their significance.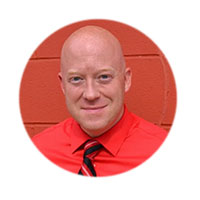 Don Shanahan: Over nearly the last quarter century, Good Will Hunting (1997) has grown to become the quintessential Boston movie as a source of stereotypes and, far greater, a pillar for inspiring personal strength. As many already know, this was the Hollywood springboard for Matt Damon, Ben Affleck, and Casey Affleck, all future Oscar winners. The movie of a hidden "Southie" genius finding his potential and quieting the rage in his heart plays like a greatest hits album every time it comes on. The memorable quotes and unforgettable scenes that come from the casual hijinks are equal to ones coming from the soul-baring therapy moments guided by Robin Williams in his Oscar-winning role. This one is it. This is the best Boston movie you're going to find.
Notable Boston Parks Featured: Boston Public Garden
Don Shanahan: On the longest and ugliest chapters of city history was the backdrop for the 2015's Oscar winner for Best Picture Spotlight starring Michael Keaton, Mark Ruffalo, Stanley Tucci, Liev Schreiber, and Rachel McAdams. Centering on the Boston Globe's long-term investigation in Catholic priest sexual abuse scandals, the movie is the finest journalism movie since All the President's Men, and maybe even a little better. Not a single performance is preening or misaligned with the central cause to respect the stern roots of the actual history.  In different hands, someone would be grandstanding with their stereotypical over-the-top Boston accent, chewing scenery, and trying to steal scenes.  The performers here let their actions within their roles do the talking. Spotlight impresses to no end by putting you at the heart of the conviction found in these diligent reporters and the volatile environment of the city's shattered faith.
Notable Boston Parks Featured: Copley Square (Back Bay), Union Park (South End neighborhood)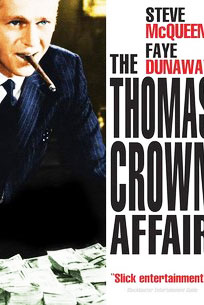 Don Shanahan: "Starting with a daring robbery of a Boston bank, the sexy cat-and-mouse chase of The Thomas Crown Affair (1968) begins. Screen legend Steve McQueen plays the bored titular millionaire who orchestrates that opening heist to get a little spice out of life. He didn't expect Faye Dunaway's investigator would pin him as a suspect and a target of seduction. Using the city as its backdrop to romantic neo noir escapades, there's plenty of style and sizzle to spare. More people may readily remember and enjoy the New York-set Pierce Brosnan remake from 1999, but Norman Jewison's split-screen camerawork, all that peppy music, and that famous chess game of innuendo are iconic".
Notable Boston Parks Featured: Acorn Street (Beacon Hill), Copp's Hill (North End), Mount Auburn Cemetery (Cambridge).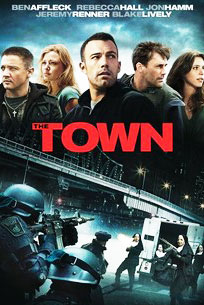 Don Shanahan: "Evolving from the old crime of The Thomas Crown Affair, Boston would host newer and deadlier risks in Ben Affleck's The Town (2010). The movie takes place in the Charlestown neighborhood of Boston, long claimed for having the largest percentage of bank and armored truck robbers in any one area in the world. It's a tall tale fit for tough-talking townies and the visceral stakes created by Affleck in front of and behind the camera. Pumping action, theatrics, and hot lead all over town, complete with a climax that includes Fenway Park, The Town brings the edgy suspense to make anyone impressed".
Notable Boston Parks Featured: Charlestown High School & Community Garden, Barry Field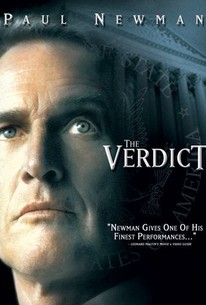 Don Shanahan: "The Verdict is not only a top-shelf courtroom drama. It is a renowned character piece and a little bit of a lawyer's equivalent to a "one last score" job. I know his resume is long, but I vote this film to be Paul Newman's best performance of his career.  As Boston lawyer Frank Galvin, Newman strips away the glamour of his stardom to convincingly play a petty man. He deftly takes his drunk-at-the-end-of-his rope and blossoms into a redeeming character deciding to change his life after chasing ambulances in the blue-collar city. Galvin's transformation in Sidney Lumet's film is a pleasure and a triumph to watch".
Notable Boston Parks Featured: Boston Common/State House
5 More All-Timers Filmed in Boston
The Departed (2006), directed by Martin Scorsese, includes a star-studded cast of  Leonardo DiCaprio, Matt Damon, and Mark Wahlberg, in which the Massachusetts State Police wages war against the South Boston mob. The film is loosely based on the notorious Boston mob boss Whitey Bulger – with the character played by Jack Nicholson.
Parks in Boston Filmed: Boston Common, Neponset Trail near Pope John Paul II Park
Directed by Clint Eastwood, Mystic River (2003) stars the likes of Sean Penn and Kevin Bacon. The movie is a tense psychological thriller, in which people irrevocably marked by the past find themselves on a collision course with the darkest truths of their own hidden selves.
Notable Boston Parks Featured: Franklin Park
Written by Seth McFarlane, Ted (2012) is a light-hearted comedy, in which a grown man whose childhood wish of bringing his teddy bear to life comes true. John Bennett (played by Mark Wahlberg) must decide between keeping the relationship with his teddy bear, Ted, or his girlfriend (played by Mila Kunis).
Notable Boston Parks Featured: Boston Public Garden, The Esplanade (Hatch Shell)
In the movie 21, a brilliant MIT student in need of quick cash to pay tuition, joins a group of students who travel to Las Vegas on weekends to count cards for extra cash. The group of students is lead by an MIT math professor, played by Kevin Spacey.
Notable Boston Parks Featured: Boston Public Garden
Gone Baby Gone, directed by Ben Affleck, stars his brother, Casey, who plays a private investigator in Boston, alongside his partner, Michelle Monaghan. The two investigate a little girl's kidnapping, which ultimately turns into a crisis.
Notable Boston Parks Featured: Joe Moakley Park
There are so many great movies filmed Boston. If you want to check out some of the familiar scenes included, like the Bench in the Boston Public Garden used in Good Will Hunting, Urbnparks can help you find these parks and more. Find Boston parks that you're looking to visit.