With Spring just around the corner, warmer weather in Boston will be here shortly. If you want to get outside and experience the culture that Boston has to offer, there are many great annual festivals and gatherings to attend.
For starters Boston, you'll want to go to these events if you haven't already:
St. Patrick's Day
Patriots Day & The Boston Marathon
Somerville Porchfest
Fourth of July at Boston Pops The Esplanade Hatch Shell
Head of the Charles Regatta
First Night
Beyond these iconic Boston days, there are a wide variety of lesser-known festivals with music and entertainment, art, dancing, games, activities for kids, food, and so much more.
Here are our choices for city festivals to attend to mark your calendars for.
1. Boston Blooms Block Party
Happens In: April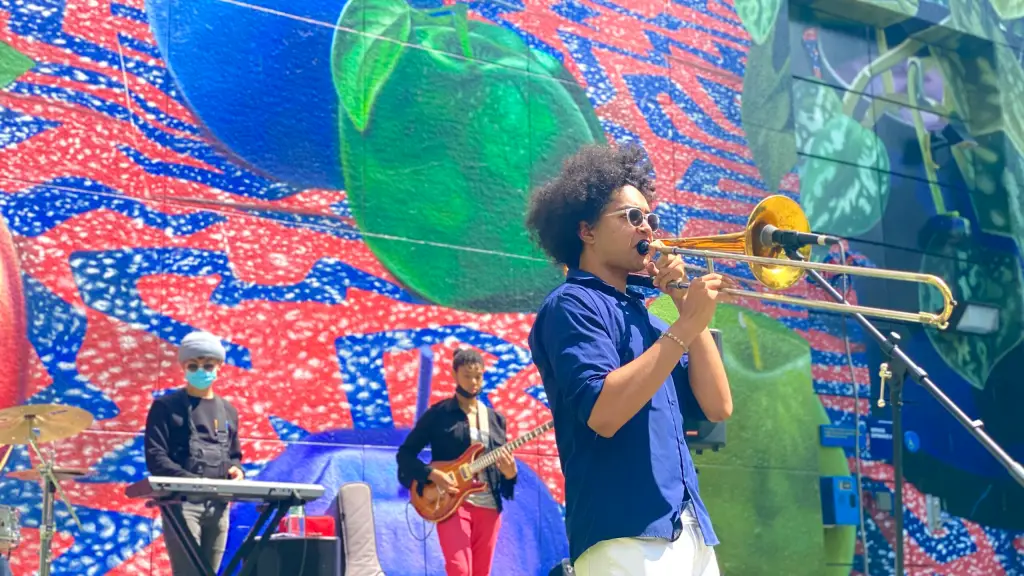 With its annual event launching last year, the Boston Blooms Block Party is a springtime block party that welcomes employees, residents, and visitors to Downtown Boston. This festival is an all-day event consisting of food trucks, live music, art installations, a pop-up beer garden, and more. Though the event has not yet been scheduled for 2023, we hope to see it again based on last year's success!
Scheduled For: TBD
2. Brookline Springfest
Happens In: May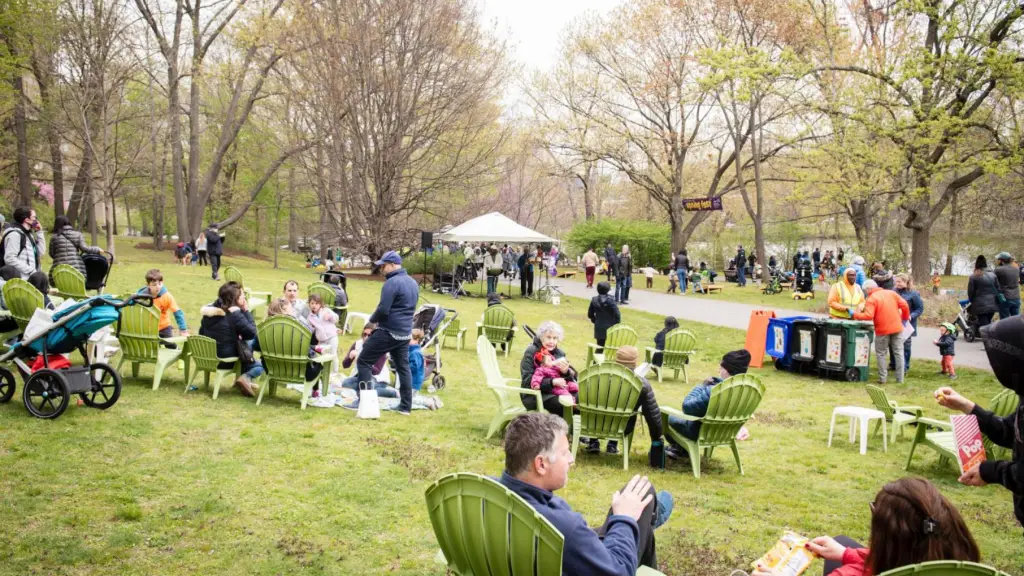 Held in Olmsted Park, The Brookline Spring Festival celebrates trees, including a kickoff of the Town's recently completed Urban Forest Climate Resiliency Master Plan and an Arbor Day planting and proclamation. This community gathering includes family-friendly activities, including yard games, crafting stations, a scavenger hunt, food, and live music.
Scheduled For: TBD
3. Wake Up The Earth Festival
Happens In: May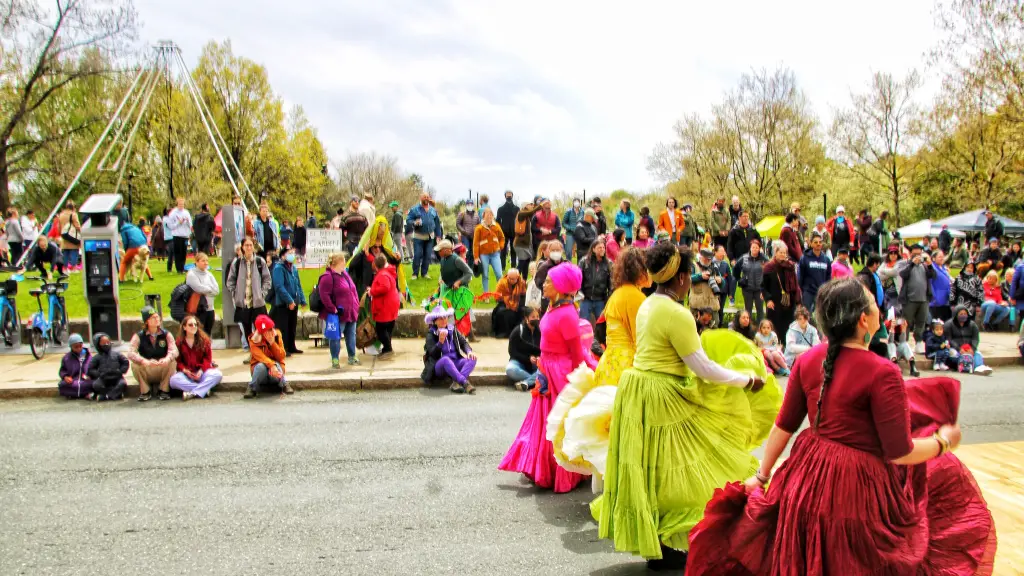 The "Wake Up The Earth" Festival serves as a long-standing annual event that is a celebration of community, diversity and activism, and features, local artists and performers.
The first Wake Up the Earth Festival took place in 1979 on land that had been cleared for the Highway (I-95) during the late sixties, which fortunately was stopped by a strong grassroots movement embodied in the Southwest Corridor Coalition. Today, the festival is a celebration spring and an appreciation of the piece of earth saved from the Highway construction.
Held in Jamaica Plain, the festival occurs after the parade, taking place at the Southwest Corridor, next to the Stony Brook T.
Scheduled For: May 6th, 2023
4. Let's Dance Boston! Rose Kennedy Greenway
Happens In: May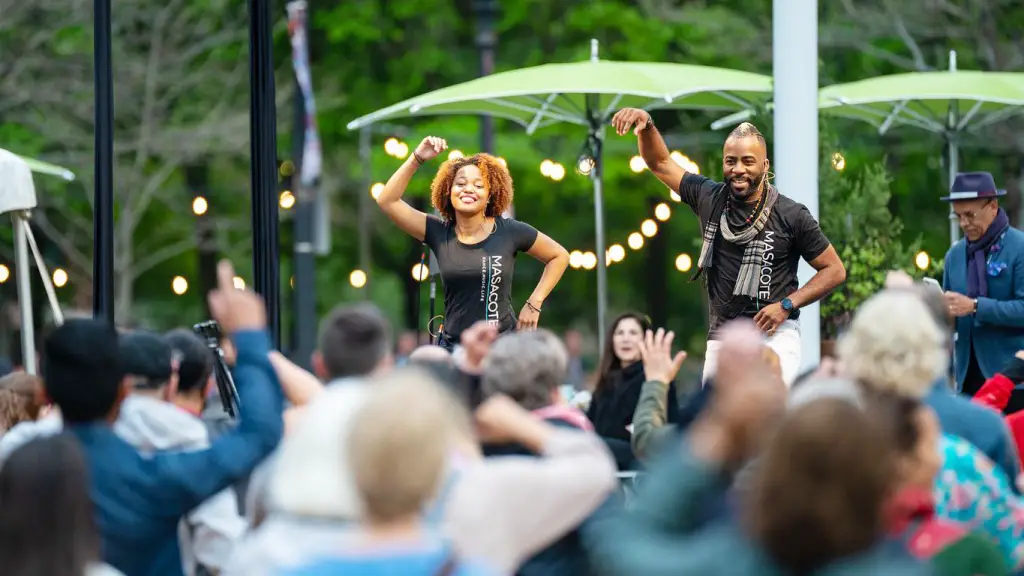 "Let's Dance" Boston, one of the largest free outdoor dance and music parties in Boston. Located at the Rose Kennedy Greenway, the "Let's Dance" Boston features five consecutive nights of electrifying music and dance during weekday evenings. It is open to people of all ages and skill levels.
This wonderful festival brings people together, welcome in warmer weather and enjoys dancing in a beautiful outdoor setting. Each day of the festival features a different dance style, such as salsa, swing, and ballroom. Get free dance lessons, open dancing, live music, and food trucks on-site.
Scheduled For: TBD
5. Lilac Festival Arnold Arboretum
Happens In: May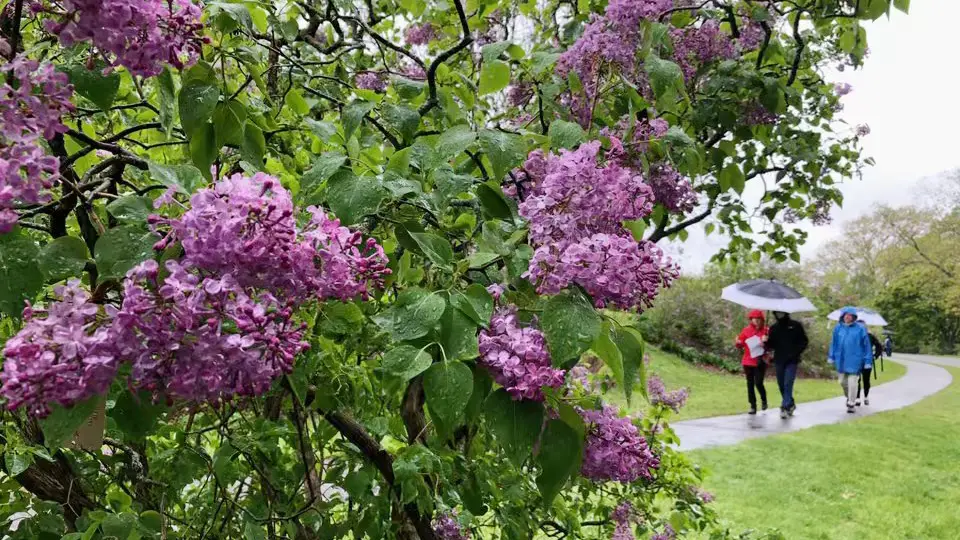 The Lilac Festival held at Arnold Arboretum is a beloved tradition in Boston that celebrates the blooming lilacs in the springtime. The event typically takes the second Sunday in May and features a variety of activities such as guided tours of the lilac collection, food and crafts vendors, and children's activities.
People attending this outdoor event can enjoy the beauty of the lilacs and the natural surroundings of the Arnold Arboretum with friends and family. The Lilac Festival is the only day the Arboretum "officially" allows Picnicking.
Scheduled For: May 14, 2023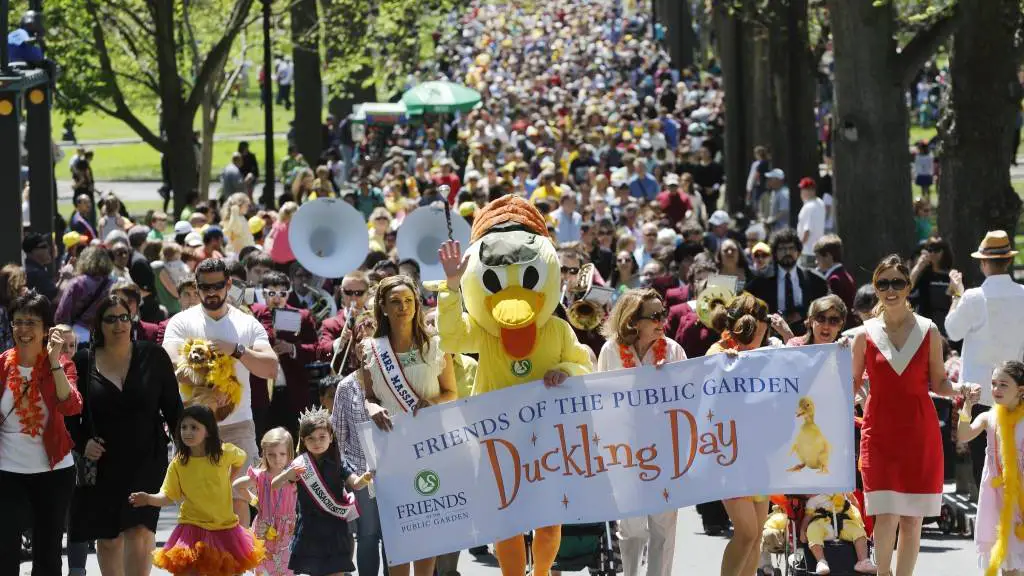 6. Duckling Day
Happens In: May
A beloved Boston tradition for over 30 years, Duckling Day celebrates the children's book, "Make Way for Ducklings". Children and their parents parade through Boston Common parks, led by the Harvard Marching Band, dressed as their favorite characters! All families are welcome to decorate their wagons or strollers, bring a picnic and meet others. It's a wonderful way for the family to celebrate spring in one of Boston's more iconic parks.
Scheduled For: May 14, 2023
7. Glow in the Park Rose Kennedy Greenway
Happens In: June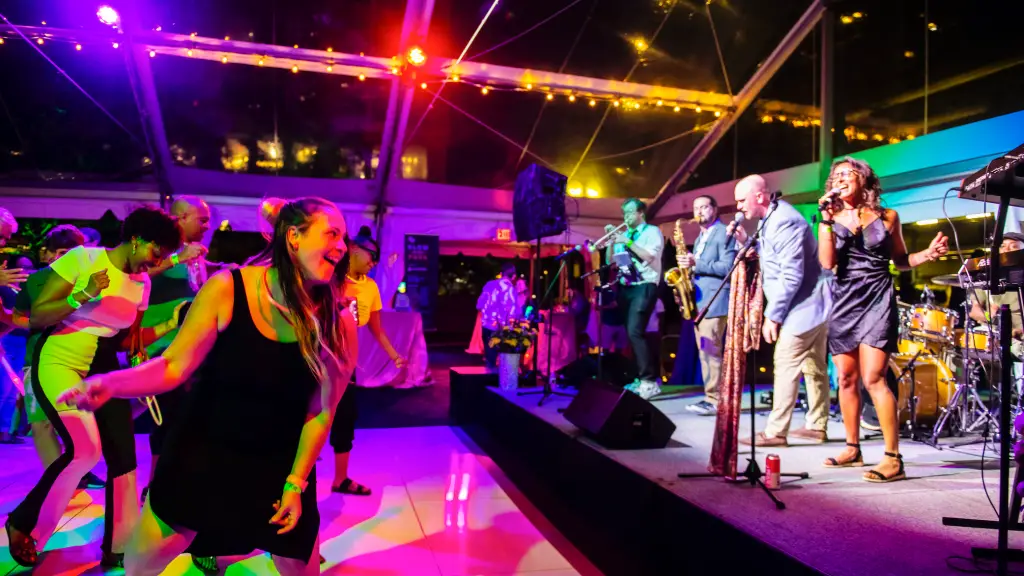 The Glow in the Park festival lights up the Rose Kennedy Greenway every June and is a great way to kick off summer in Boston. The event features awesome live music, light installations, lawn games, Boston's best food and drink vendors.
And, of course, no Glow in the Park event would be complete without glow sticks and glowing hair and make-up by Glamsquad. Be sure to buy a ticket and dance the night away to live music, with donations going to the Greenway Conservancy.
Scheduled For: June 9, 2023
8. Boston Dragon Boat Festival
Happens In: June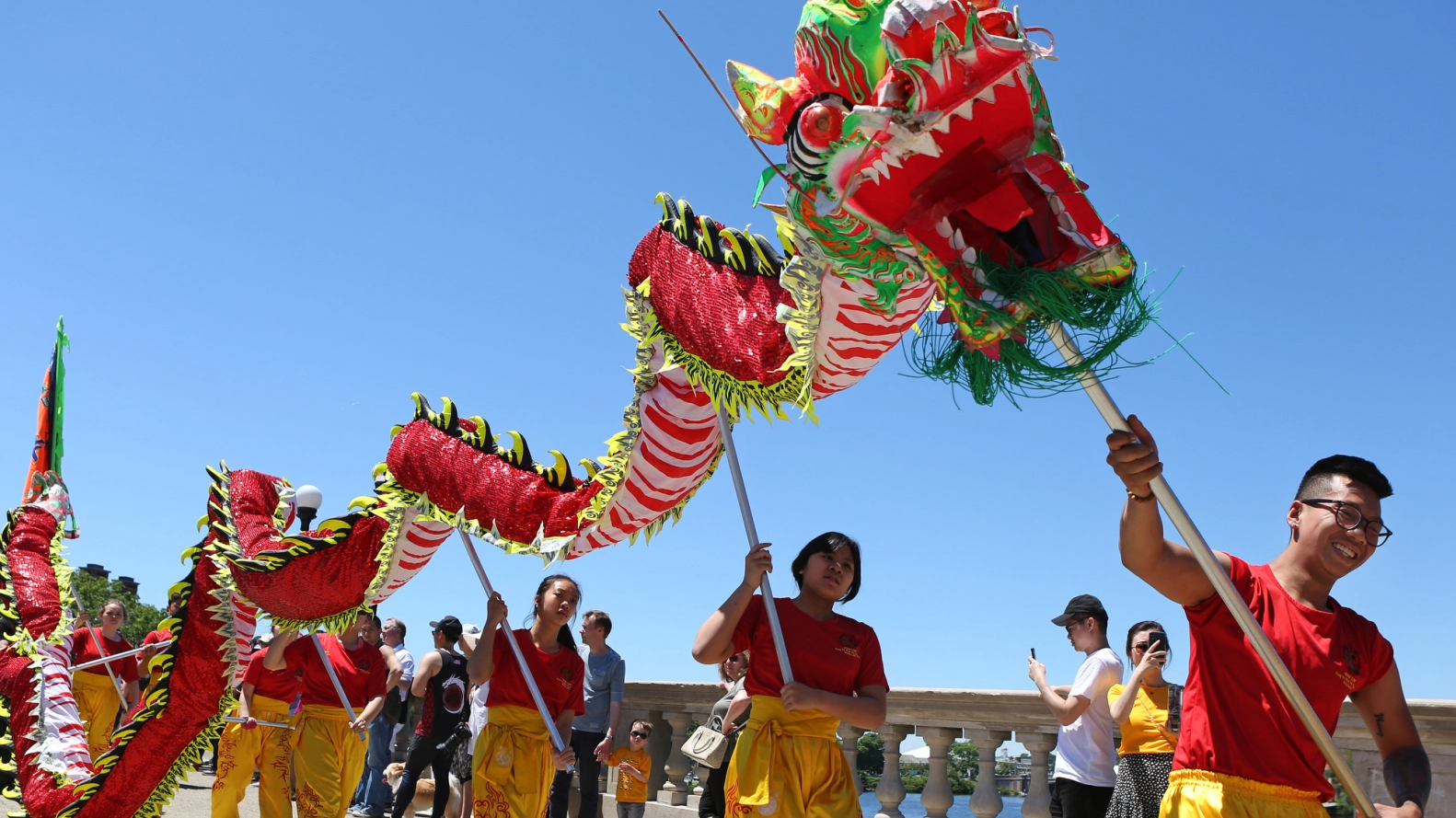 A cherished tradition, The Boston Dragon Boat Festival is touted is one of the oldest festivals of its kind in North America. 50 teams paddle brightly colored Hong Kong-style dragon boats down the Charles River. The festival itself takes place along Memorial Drive in Cambridge and is completely free to spectators. Come by for cultural performances, food, crafts, and of course, to watch the dragon boat race.
Scheduled For: June 11, 2023
9. Save The Harbor Beach Bash – Constitution Beach, Piers Park
Happens In: July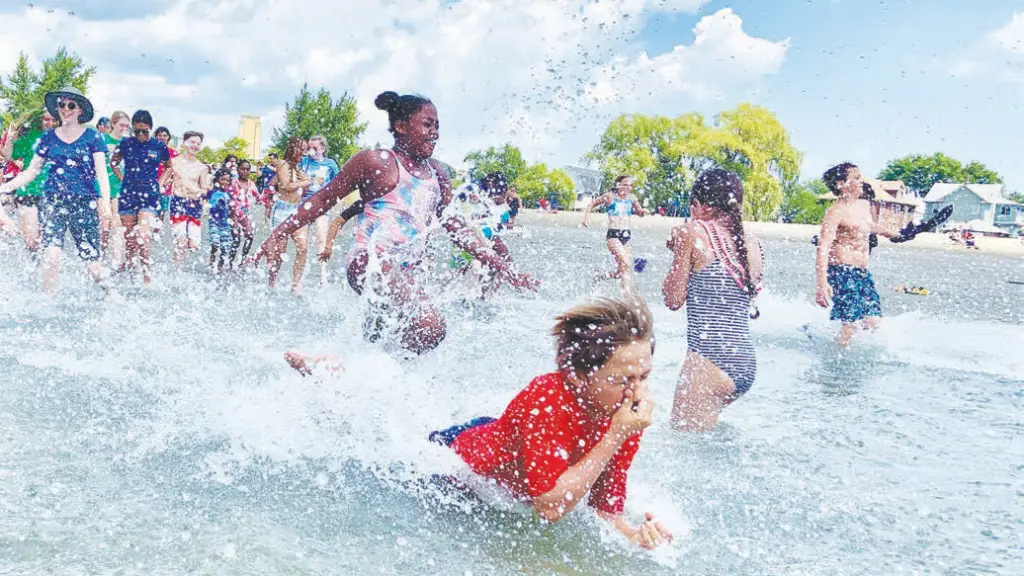 Eastie Week is a celebration of the rich and vibrant East Boston neighborhood – its people, history, culture, music, and art. This week-long community summertime festival has a packed schedule of FREE and low-cost events. The week's festivities include family-friendly activities, hosted by East Boston organizations and partners.
The most anticipated event of Eastie Week is the annual Beach Bash at Constitution Beach in East Boston, hosted by Save The Harbor. This event features live music, food and drinks, family-friendly entertainment, and beach activities like crabbing, fishing, and swimming. The Beach Bash is a fundraiser for the Save The Harbor to raise awareness about the importance of protecting and preserving Boston Harbor.
Scheduled For: TBD
10. Puerto Rican Festival – Franklin Park
Happens In: July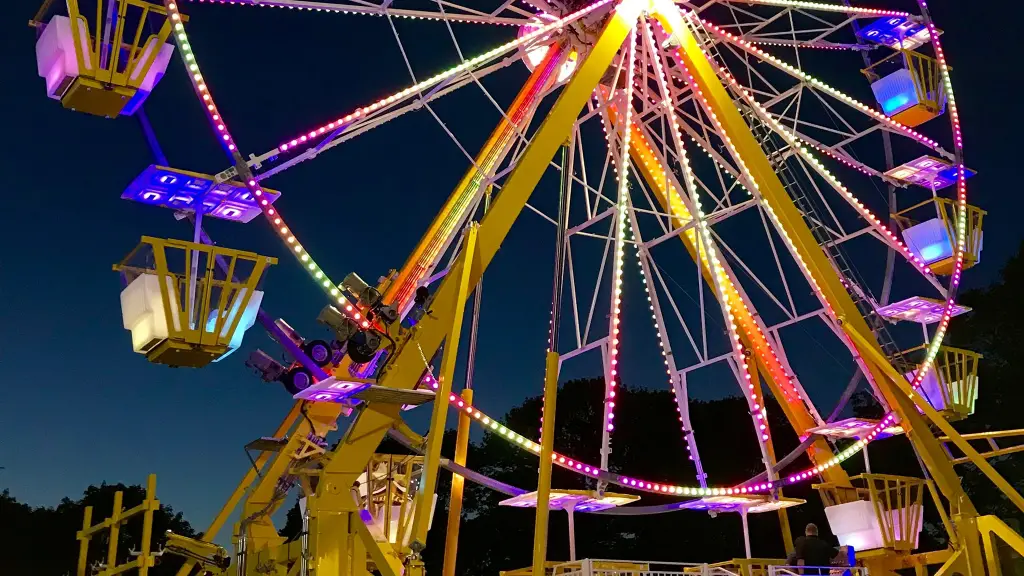 The Puerto Rican Festival is an annual event in Franklin Park, in Boston. The event is organized by the Franklin Park Coalition and celebrates the Puerto Rican culture and community.
The festival features live music and dance performances, delicious food, arts and crafts vendors, and many activities for children. The event also features one of Boston's largest parades, which includes marching twirlers, colorful dance troupes, bands, and musical floats. Spend the day celebrating and learning Puerto Rican culture and enjoy the music, food, and endless activities.
Scheduled For: July 28th-30th, 2023
11. Charles River Jazz Fest – Herter Park
Happens In: July
A recently new event founded in 2021, The Charles River Jazz Festival enters its third year running as an all-day music and art experience located on the banks of the Charles River at Herter Park in Allston. The event showcases the many sides of Jazz music in the Boston area. Attendees can watch phenomenal performances at the Herter Park Amphitheater to support local musicians and artists who embody the heart and soul of jazz. 
Scheduled For: TBD
12. Cambridge Jazz Festival @ Danehy Park
Happens In: July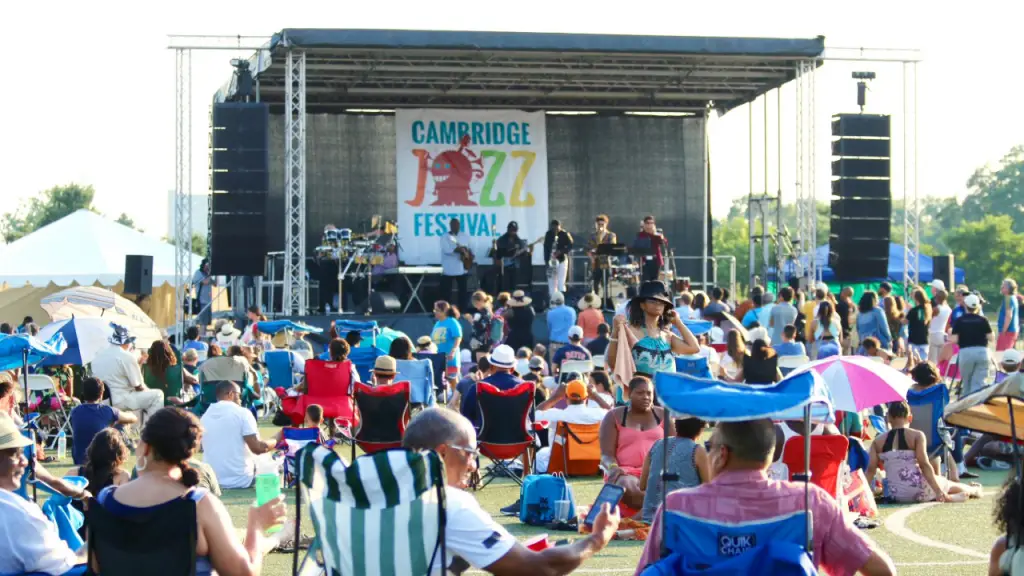 Founded in 2014, the Cambridge Jazz Festival is a long-standing annual festival held at Danehy Park, that is free and open to the public rain or shine. This vibrant festival features exciting performances from world-class jazz artists that put on fantastic live performances.
Attending this event, you can also expect a variety of food trucks, a kids area, a jazz museum and more. Don't forget to bring a lawn chair or comfortable blanket to sit, relax, and enjoy the music!
Scheduled For: TBD
13. Shakespeare on the Common
Happens In: July and August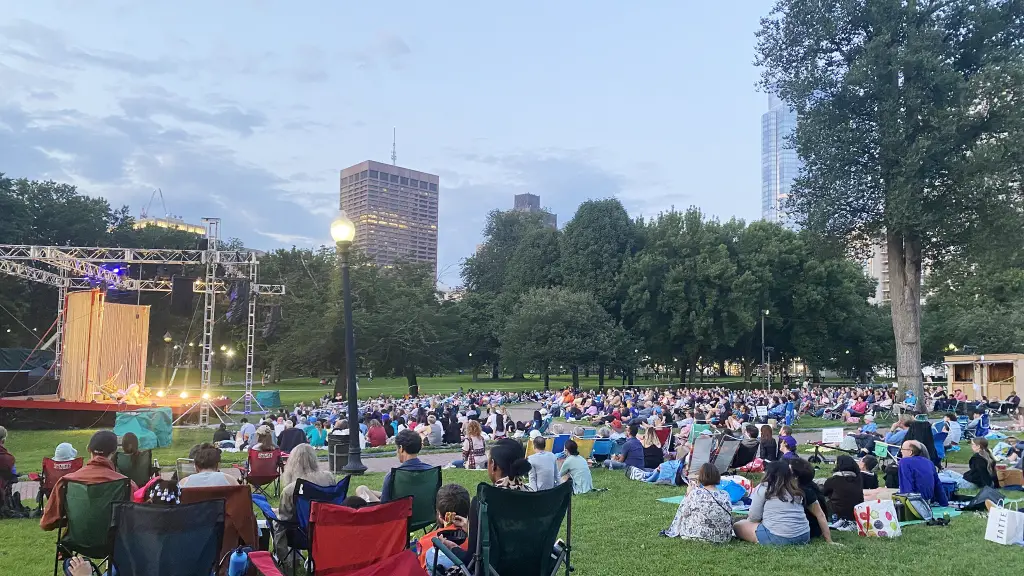 Commonwealth Shakespeare Company's "Free Shakespeare On The Common" is one of Greater Boston's most beloved traditions and magical events. Enjoy a magical night watching Shakespeare under the stars on a summer evening on the Boston Common.
A new Shakespeare play is performed several nights each year in late July and early August. The plays are performed on a stage near the Parkman Bandstand at Boston Common. Make sure you bring a blanket or comfortable folding chair to sit on. While this is a free event, donations are encouraged. 
Scheduled For: TBD
14. Boston Greenfest – Rose Kennedy Greenway
Happens In: August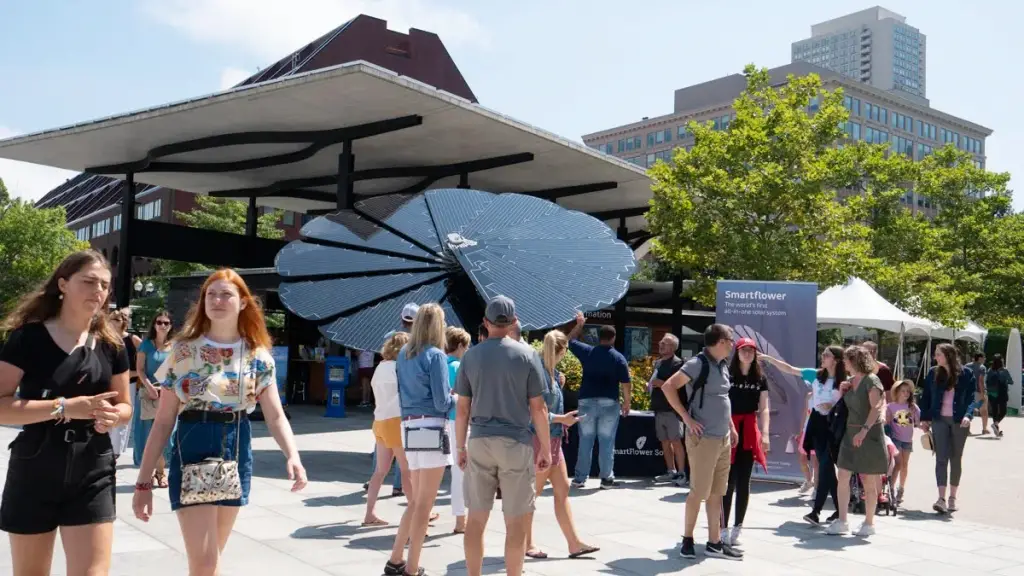 Boston Greenfest is an annual event focusing on environmental sustainability and features various activities related to conservation, green living, innovation, and renewable energy.
This festival takes place at sprawling Rose Kennedy Greenway, with several educational exhibits, workshops, live music, and food trucks on site. This festival is a unique opportunity for environmental enthusiasts to learn more about sustainability, while experiencing the Rose Kennedy Greenway in a new way.
Scheduled For: TBD
15. Art in the Park @ City Square Park
Happens In: September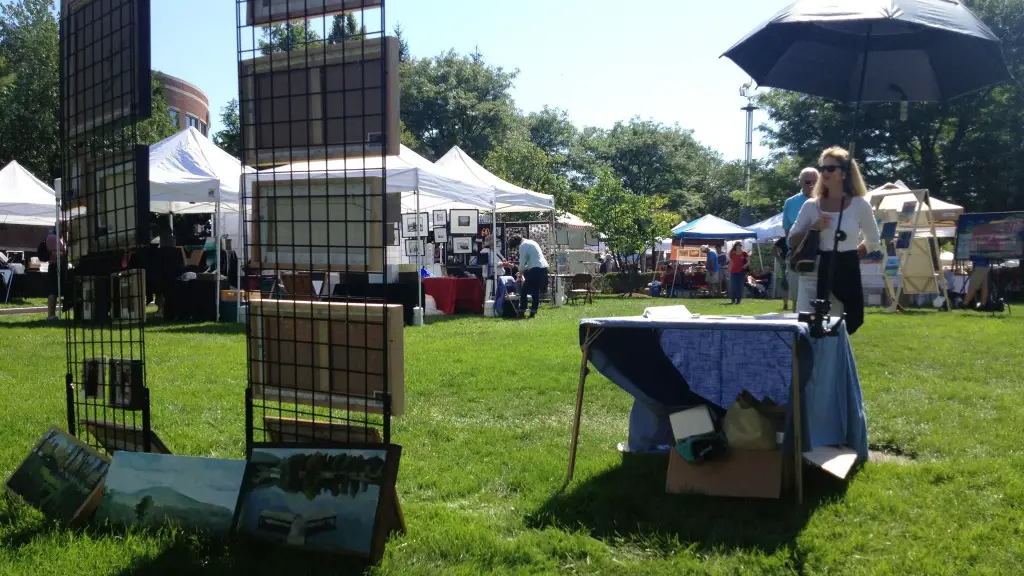 Art in the Park is hosted at historic City Square Park in Charlestown, steps away form the Freedom Trail. The event features artists and artisans displaying and selling their work, including paintings, drawings, photography, sculpture art, jewelry, and handmade crafts.
This annual Boston festival is a terrific opportunity to discover new artists and purchase original artwork and crafts. Art in the Park is sponsored by local businesses and the Artists Group of Charlestown (AGC), a completely volunteer-driven organization.
Scheduled For: TBD
16. Boston Arts Festival @ Christopher Columbus Park
Happens In: September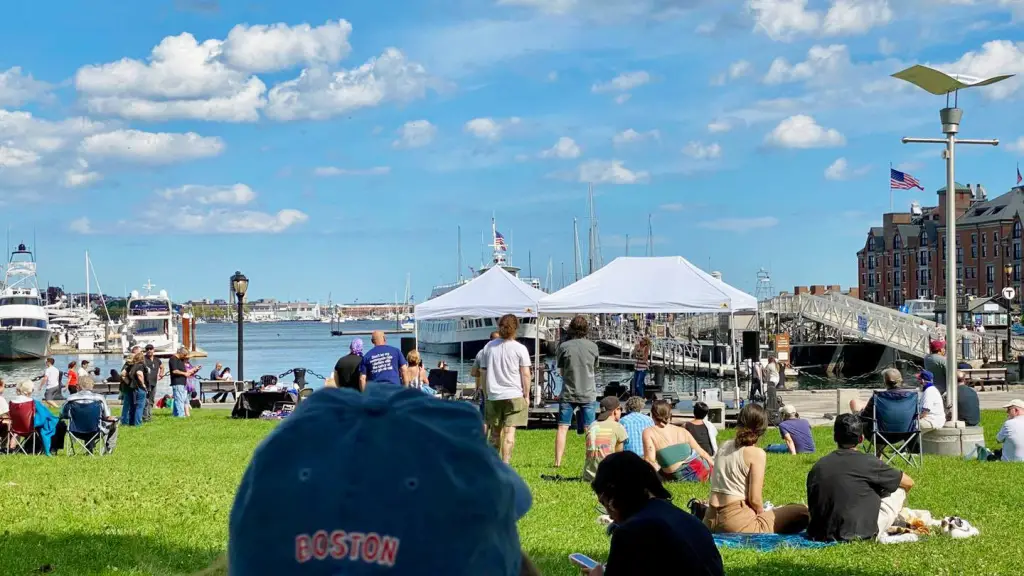 The Boston Arts Festival is another annual artisan market in Boston worth visiting. It takes place on the second weekend in September in the afternoon at Christopher Columbus Park. 
This festival is designed to showcase the visual and performing arts in Boston. Thousands of attendees come each year to see local visual artists, craftspeople, local musicians. Vendors sell a variety of high-end art and craftwork, including painting, photography, ceramics, jewelry sculptures, and more. There's no better way to to experience the city's vibrant arts scene!
Scheduled For: TBD
17. FensFest at Fenway Victory Gardens
Happens In: September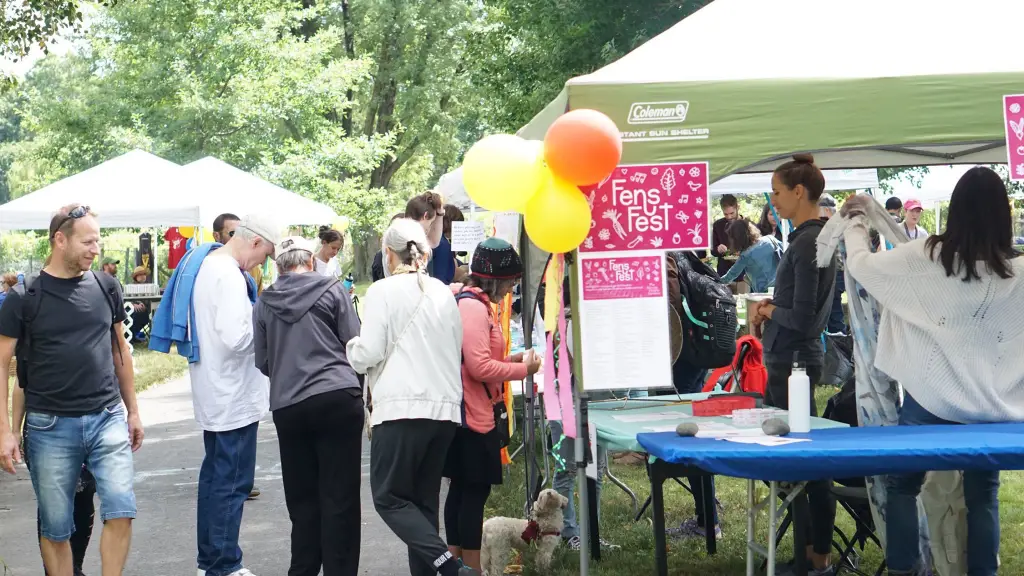 Enjoy the warm weather and beauty of the Fenway Victory Gardens, and learn more about gardening! FensFest is an annual event at the Fenway Victory Gardens in Boston's Fenway neighborhood. Hosted by Fenway Garden Society, this neighborhood event is free and open to the public.
Each year, Fenway neighbors and friends gather for an afternoon of fun in the park and live music. The event is full of food and desserts, and even welcomes guests to bring side dishes and desserts to share. There are lawn games and kid-friendly activities, including a piñata, and a raffle drawing.
Scheduled For: TBD
18. Riverfest @ Baxter Park
Happens In: September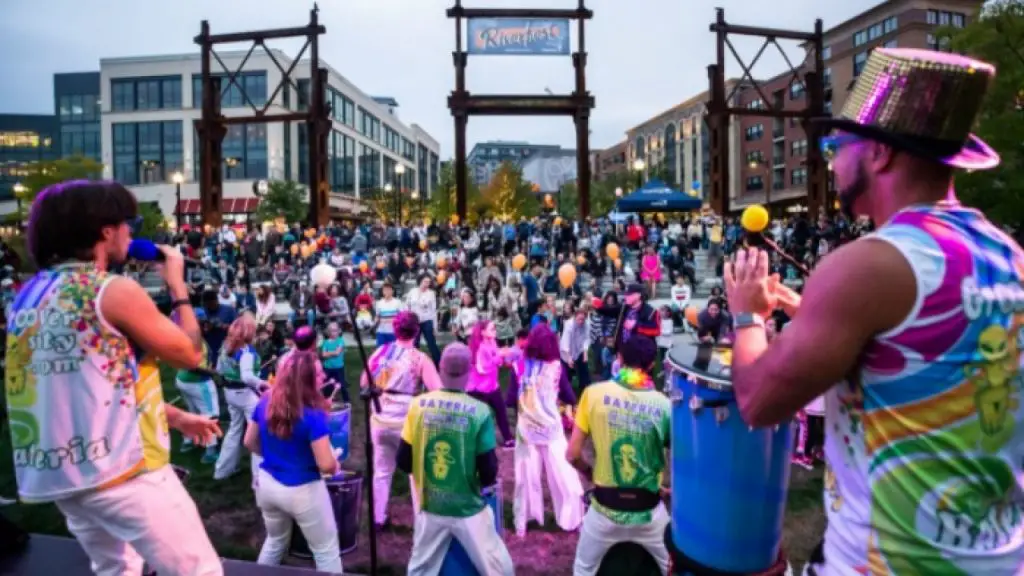 Riverfest is a celebration held at Somerville's Assembly Row at Baxter Park, located along the banks of the Mystic River. This annual event includes live, local music performances, family-friendly activities, and spectacular fireworks over The Mystic River.
Visit this Somerville event for family-friendly events like chalk art, face painting, stilt walkers, and an artisan market. Hours of live music during the afternoon, leading into the fireworks over the Mystic at night to end the event.
Scheduled For: TBD
19. Lantern Parade @ Jamaica Pond
Happens In: October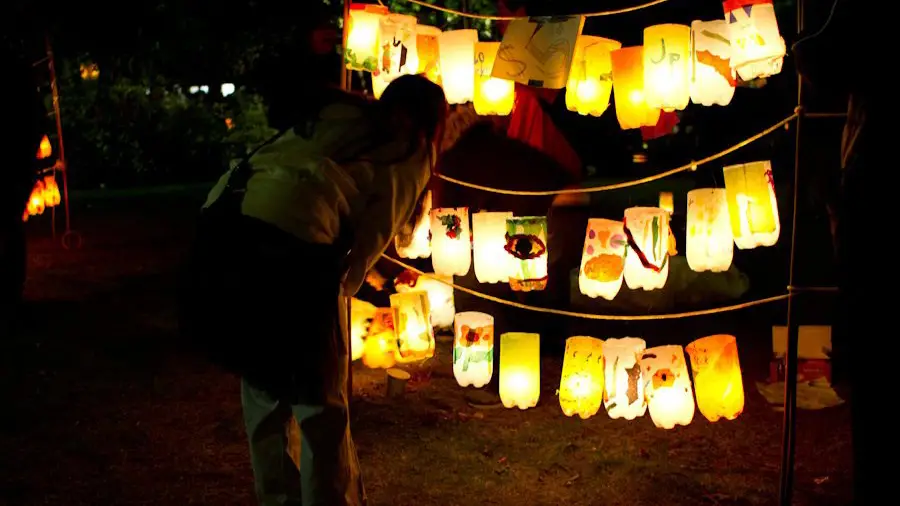 A longstanding ritual in the Jamaica Plain neighborhood is the Jamaica Pond Lantern Parade, a festive family-friendly Halloween annual tradition. This event is best known for the handmade lanterns.
Children and adults dress up in Halloween costumes for the parade around the pond. Community members host lantern-making workshops where attendees create beautiful handmade lanterns that can either be carried during the parade, or hung up. The lanterns are made from recycled soda bottles and decorated with colorful tissue paper.
Scheduled For: TBD
20. Food Truck Festival Rose Kennedy Greenway
Happens In: October & May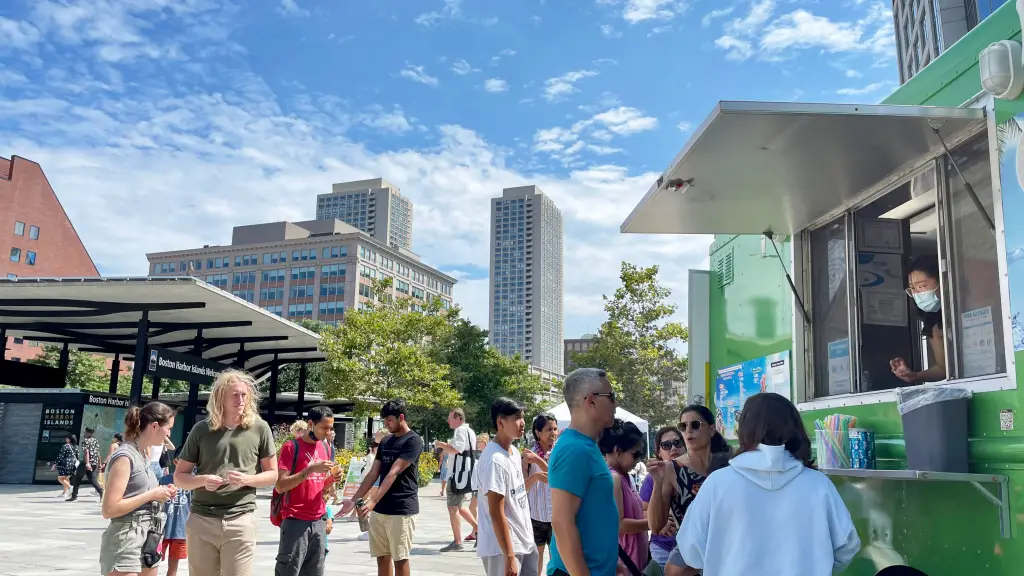 The Greenway Food Truck Festival is an event at the Rose Kennedy Greenway, featuring tasty dishes from Boston's best food trucks.
Attending this festival, you'll find various food trucks from local vendors offering a diverse range of cuisines and dishes. This annual event is an excellent opportunity for people to enjoy delicious, mouth-watering food, while experiencing the beauty of the Greenway. This is a foodie's dream, so be sure to bring your appetite!
Scheduled For: TBD
21. Holiday Trellis Lighting @ Christopher Columbus Park
Happens In: November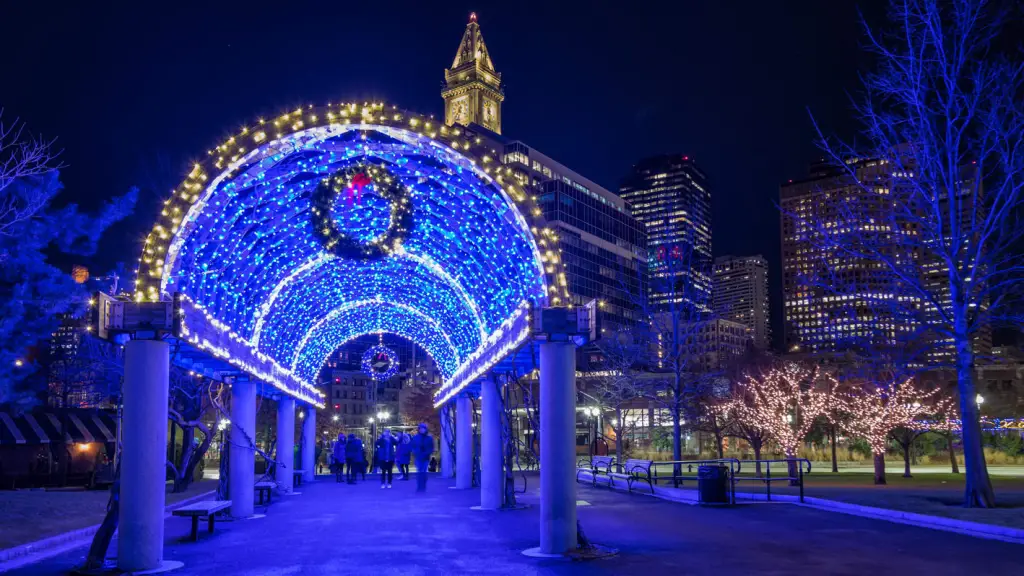 The 260-foot Trellis at Christopher Columbus is one of Boston's most romantic spots, especially during the holiday season. The Friends of Christopher Columbus Park hosts the holiday trellis lighting at Christopher Columbus Park every year.
The trellis at Christopher Columbus Park is decorated with holiday lights and decorations, creating a festive and colorful display. The annual lighting often includes cookies, hot chocolate and other holiday treats. Kids may even get an early visit from Santa Claus.
Scheduled For: TBD
22. Tree Lighting @ Boston Common
Happens In: December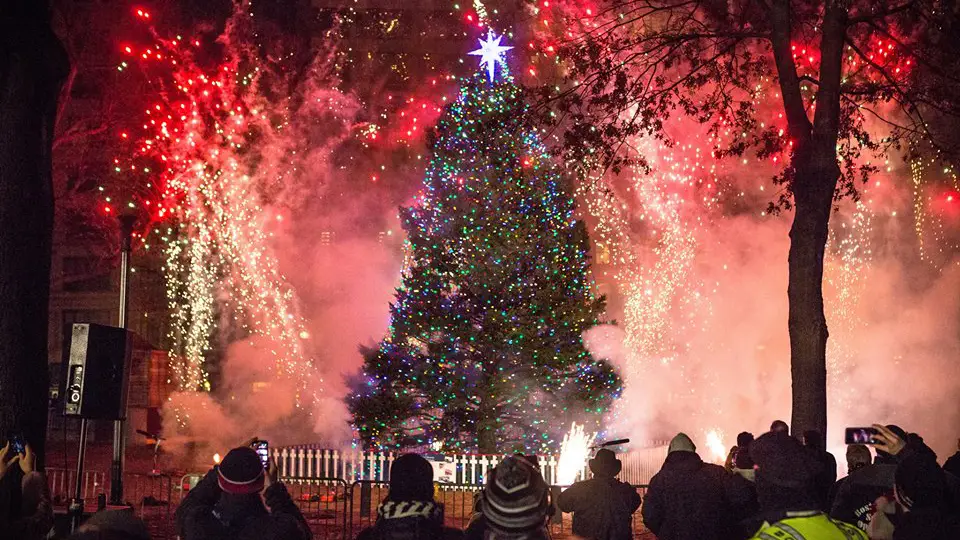 The Tree Lighting at Boston Common marks the beginning of the holiday season in Boston. Every year, a giant Christmas Tree is given to the people of Boston by the people of Nova Scotia, and place in the center of the park.
Despite the cold December weather, this joyous ceremony draws a large crowd that features entertainment, appearances by Santa, fun activities for kids, and perhaps refreshments. Be ready to sing traditional holiday songs to celebrate the season.
Scheduled For: TBD
23. Waterfront Ice Sculptures
Happens In: December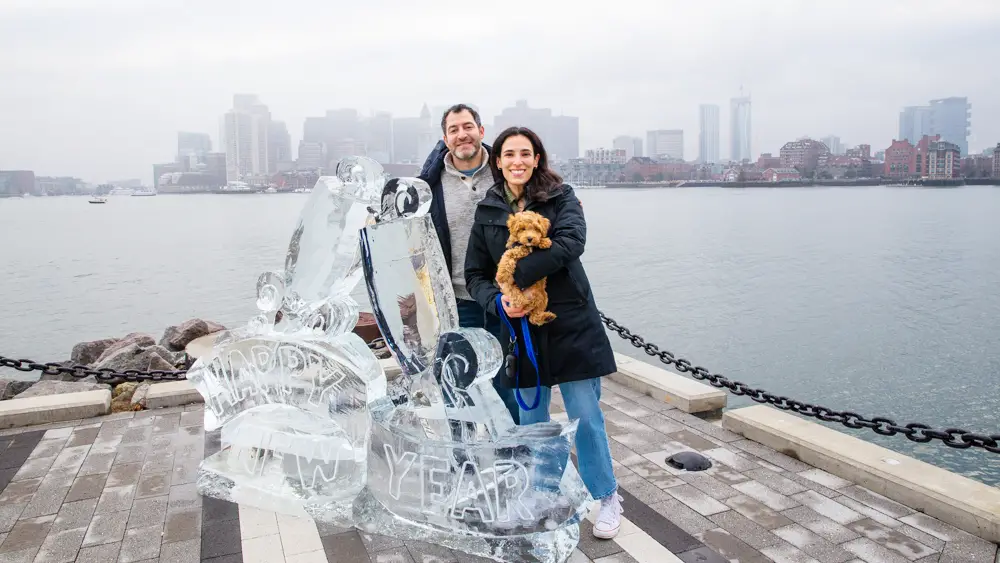 Waterfront Ice Sculptures is an annual event happening all along the Boston waterfront. The event features creatively designed ice sculptures created by professional ice sculptors, which are illuminated at night to create a magical display.
Last year, thirty ice sculptures were displayed at sites like South Boston Maritime Park, Martin's Park, Rose Kennedy Greenway, Christopher Columbus Park and Piers Park. The Waterfront Ice Sculptures are a wonderful way to spend new years eve while enjoying the beautiful Waterfront District.
Find Festivals in Boston Using Urbnparks
There's so much going on in the city! As the weather gets warmer, you can use Urbnparks to find festivals and neighborhood gatherings of all types. Get started exploring festivals and gatherings here.