Playgrounds With Shade in Boston
Looking for a local Boston playground that provides shade during those hot summer months? We have plenty of playgrounds with tree canopy that provide plenty of shade. Browse the map below are scroll down for our top choices of shaded playgrounds in Boston.
Top Playgrounds With Shade in Boston
Here are our choices for the shaded playgrounds in Boston, Brookline, Somerville and Cambridge (updated for 2023):
Looking for a playground in Boston (and beyond) for a specific amenity? Choose an activity below and find the best Boston playground to visit with kids.
Want to find more playgrounds? View all Boston playgrounds including Cambridge, Somerville and Brookline.
Choices for Best Boston Playgrounds to Visit
We asked Lillie Marshall and Nathalie Fanfan, to provide their choices for best Boston playgrounds and parks for kids. Here are their choices.
Hi, I'm Nathalie! I'm a mom of two wild and adventurous boys. We enjoy being outdoors and having fun. With so many amazing parks around Boston, these are 3 of our favorites. All of these playgrounds provide fun for children of all ages. When I'm not chasing my two boys around, I help my clients look their best as a Wardrobe Stylist & Personal Shopper (see her website (nathaliefanfan.com).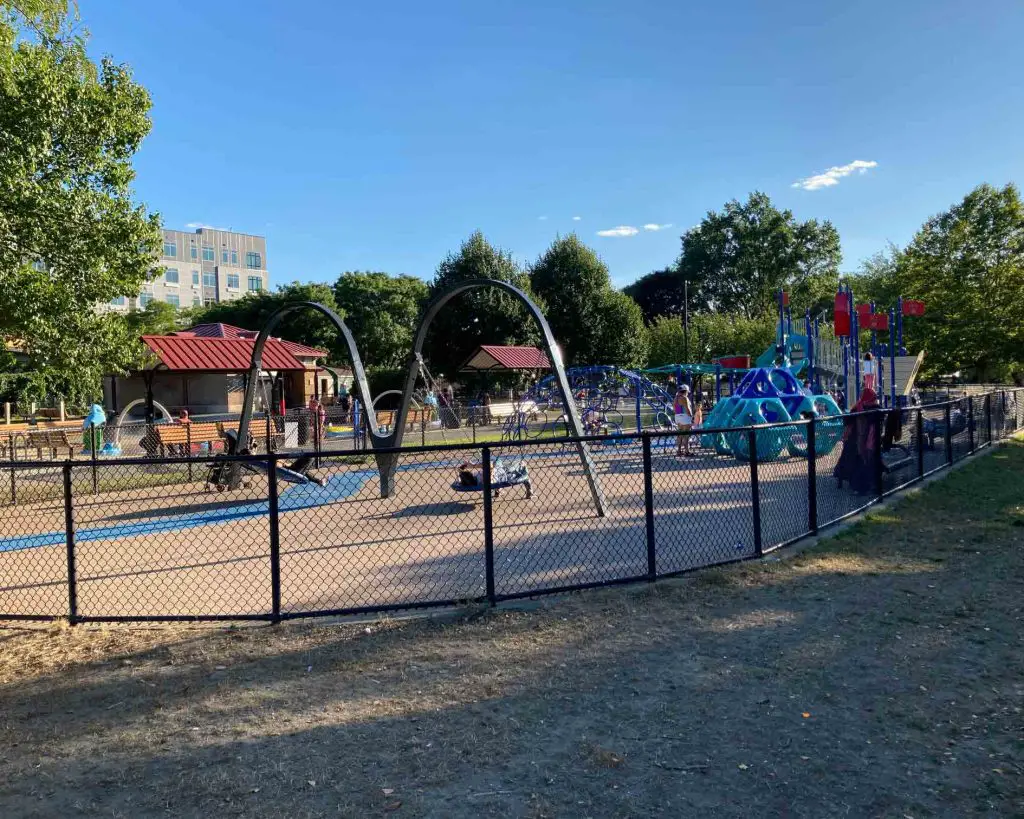 Herter Park is situated on the bank of the Charles River in Boston's Allston Neighborhood. The Artesani Playground, located at Herter Park has an awesome playground, a spray deck for the younger ones, and a wading pool. It is a popular location for family picnics, family reunions, and birthday parties as this park has ample picnic tables, restrooms, and free parking.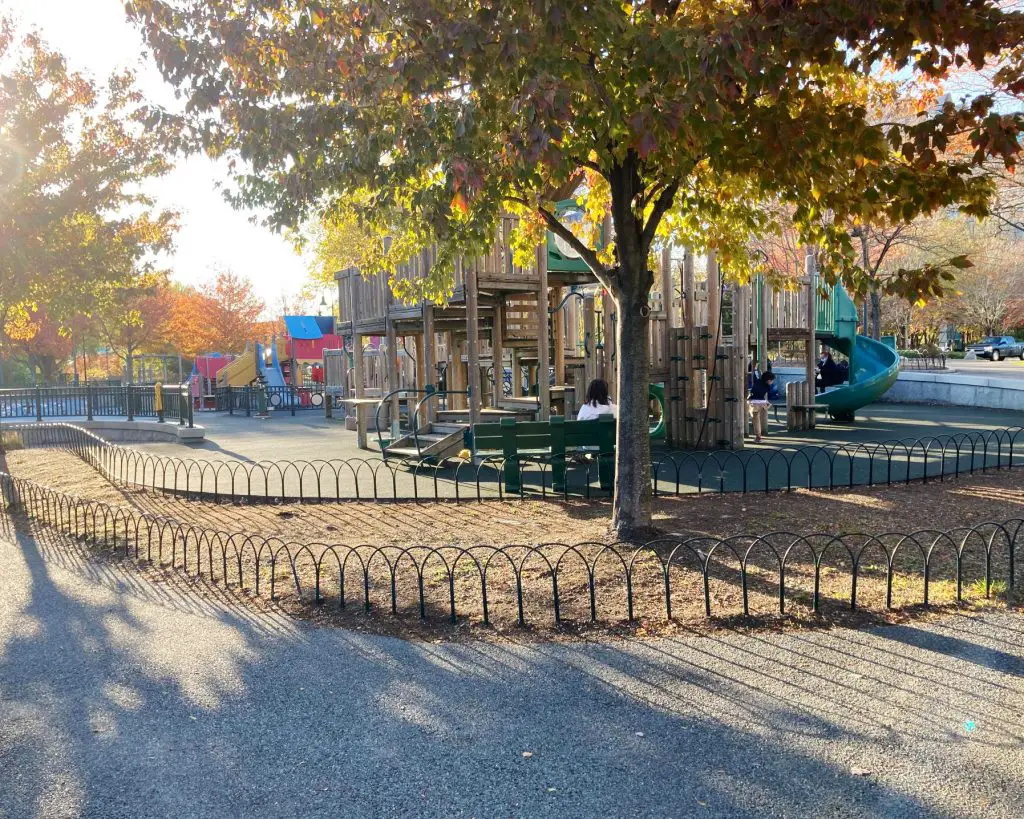 We just love it here. This is our favorite place for family picnics on weekend mornings. The newer playground is awesome and there are sprinklers during the summer. There is also a skateboard park nearby and plenty of space to ride bikes. The kids will enjoy watching skateboarders do awesome trick and flips on the ramps. This park also provides great views of the Charles River and Zakim Bridge.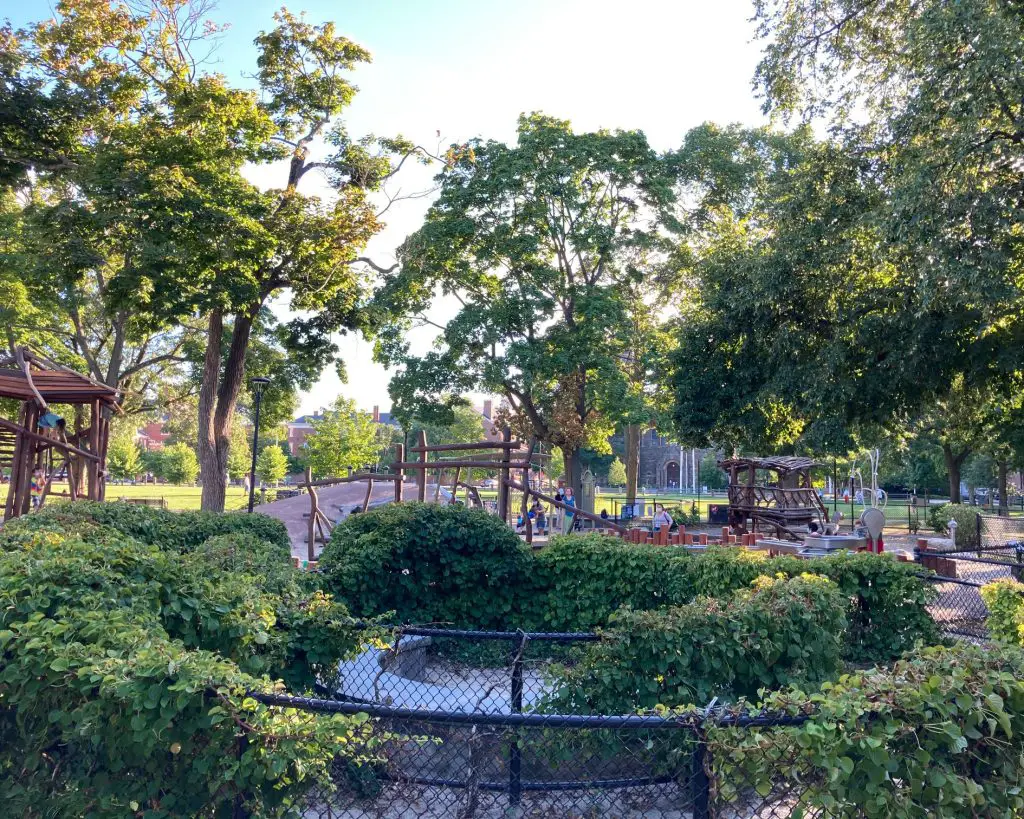 If your kids like to climb and get messy in the sand, this is the place to visit. This sand-based playground has cool stuff to climb on that will be a gentle fall for your little ones. It's a shaded gem near Harvard Square that provides lots of fun for children 2-7 years old. My kids really enjoy the different structures in this playground, like the pirate ship, tunnels, and spinning roundabouts. Make sure to bring an extra change of clothes. 
I'm Lillie Marshall, founder of
Around the World "L"
,  
Teaching Traveling
, and 
DrawingsOf.com
. I'm teacher, traveler, writer, artist, and fitness fan living in Boston. In my view, the best parks and playgrounds in Boston are those that combine vast natural green space with playgrounds. With this in mind here are my picks for top three parks for kids: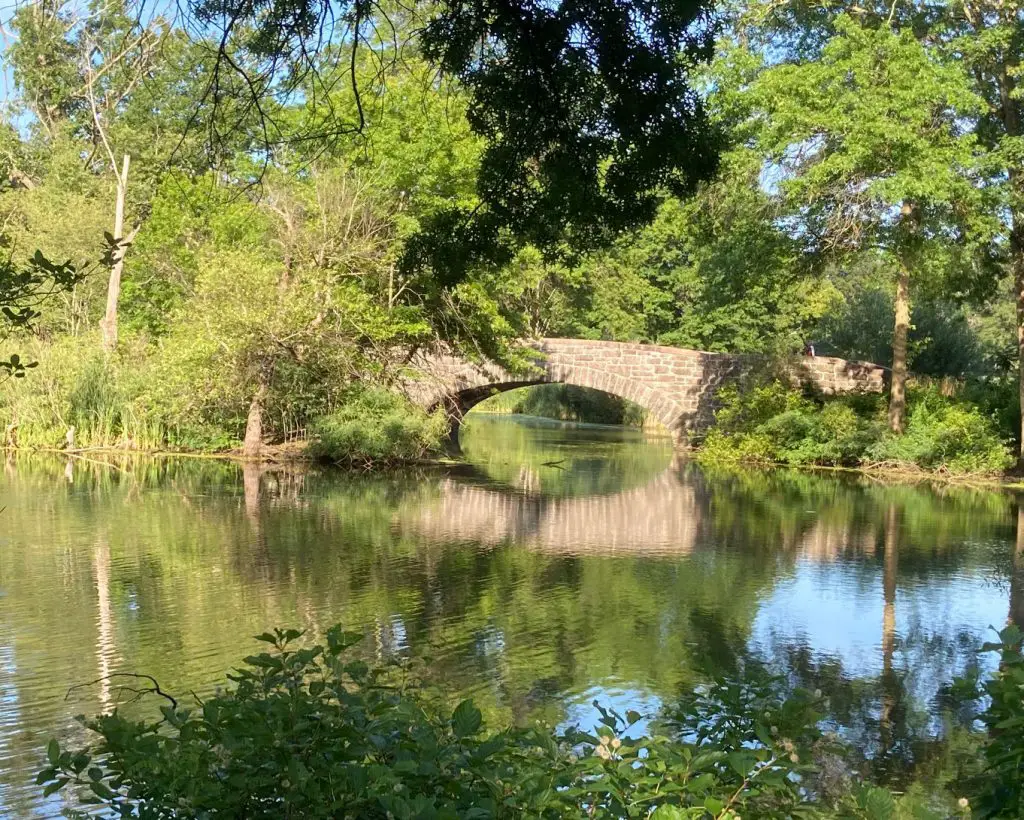 This park has something for everyone in its 527 acres of green space! It has multiple playgrounds, paved and unpaved hiking trails, a Zoo, magical "ruins," and even a golf course! Because this Frederick Law Olmstead gem is so large, you can park in different areas and have a totally different experience every visit.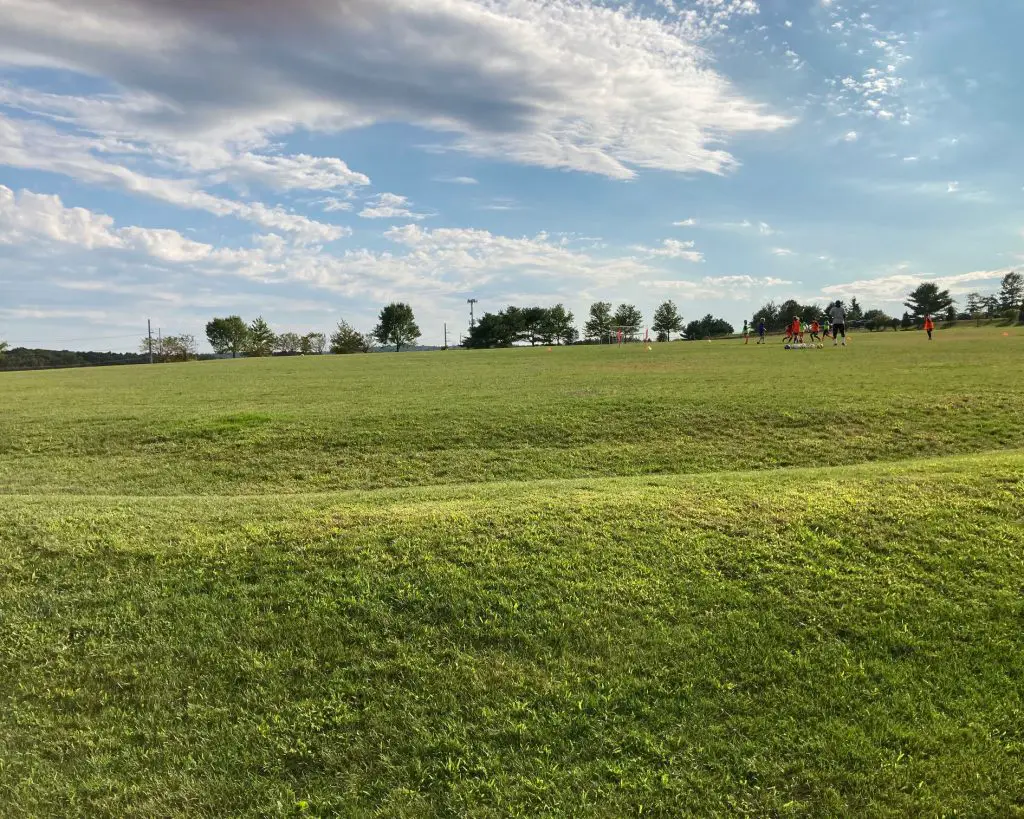 There are two playgrounds perched atop of the hill at Millennium Park, but what makes this Boston park and playground even cooler is the spiral path which winds up and down the mountain! The views are excellent here, and the forests around it are a delight.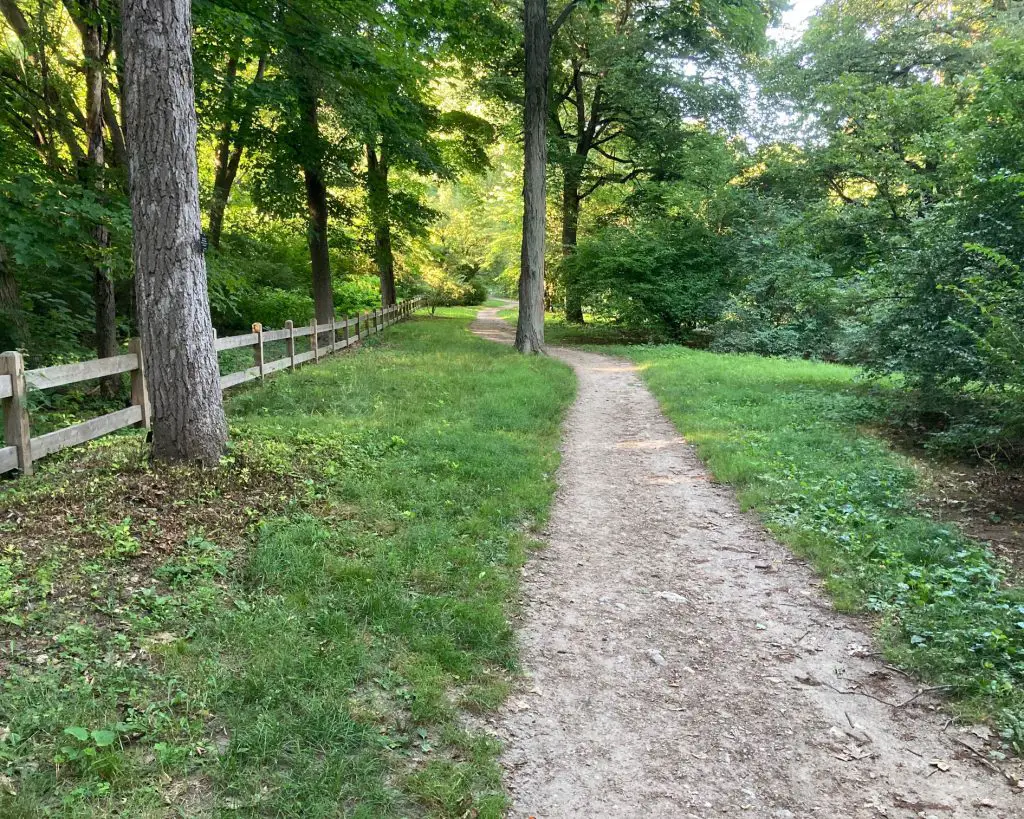 While there are no official "playgrounds" in "the Arb," its vast collection of trees, rocks, hills, and paths make a brilliant play space. In the various forest enclaves, I often come upon families erecting forts from fallen branches!