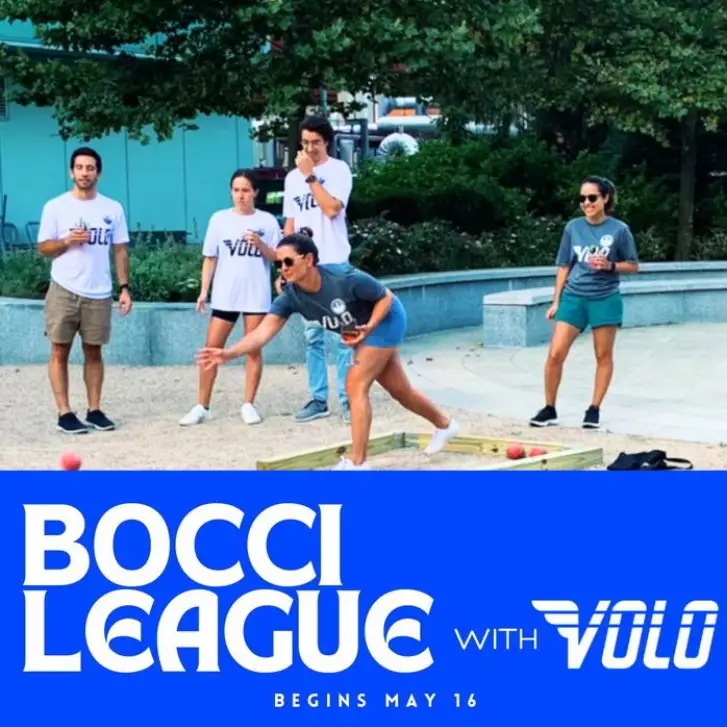 Bocce League – Canal District Cambridge
VOLO SPORTS LEAGUE – BOCCE
Wednesday, May 17, 2023

6:30 PM  8:30 PM
Join us in Kendall Square for one of our most social leagues! Located in the Vitamin Sea pop-up brewery,  you won't want to miss this awesome opportunity to break up the week and with some bocce!
Minimum 5 for a full team – REGISTER HERE
No gender requirements
2 players minimum to play
Each game is to 15
You do NOT have to win by two
COVID SAFETY STANDARDS
* Covid restrictions or requirements may be implemented at any point during the season as required by venue, city or state mandate. Credits will be issued for any COVID-19 related league cancellations.