Located in East Cambridge, Cambridge Crossing is a new development with a few green spaces that are open to the public. There are many picnic tables that are great the several outdoor events hosted, which can include food trucks and vendors. The parks at Cambridge Crossing is also great for picnicking and hanging out with friends. Running along The Common's southern edge is the new connector to the existing community path that, upon completion, will provide cyclists the ability to ride all the way from Bedford to the Charles River and beyond to Boston.
The Parks at Cambridge Crossing are best used for:
Parks at Cambridge Crossing:
Cambridge Crossing has three separate parks available and open to the public: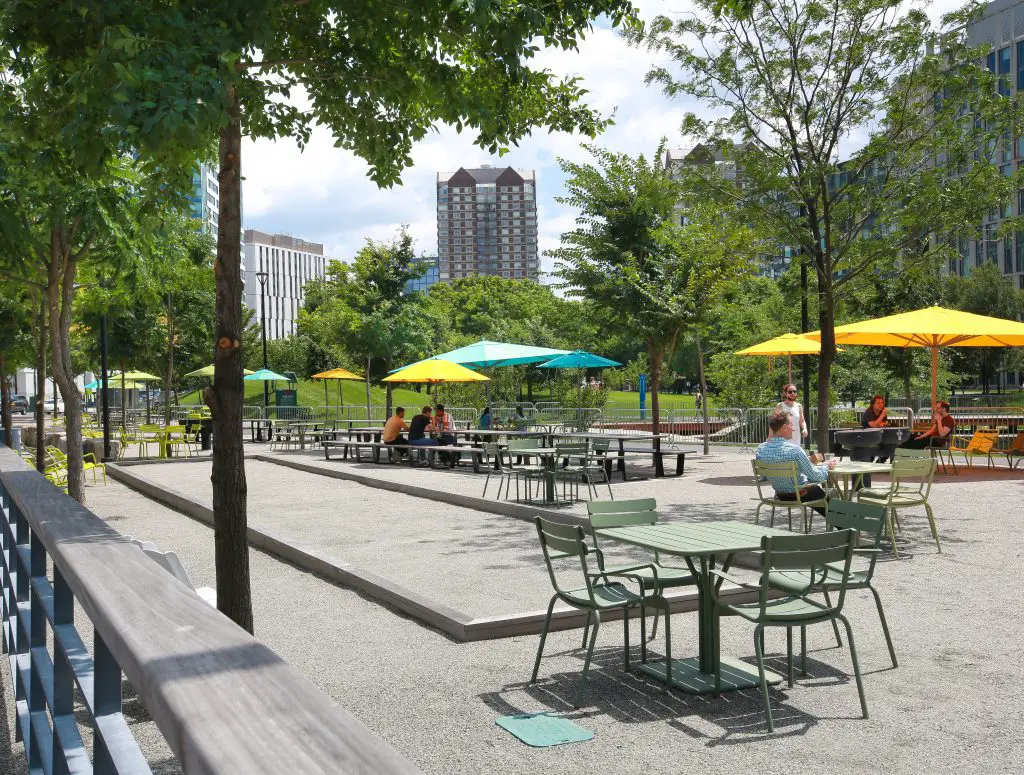 The Picnic Grove, located within the Common is an open space filled with picnic tables and umbrellas as well as fixed barbecue grills and a bocce court for the community to enjoy.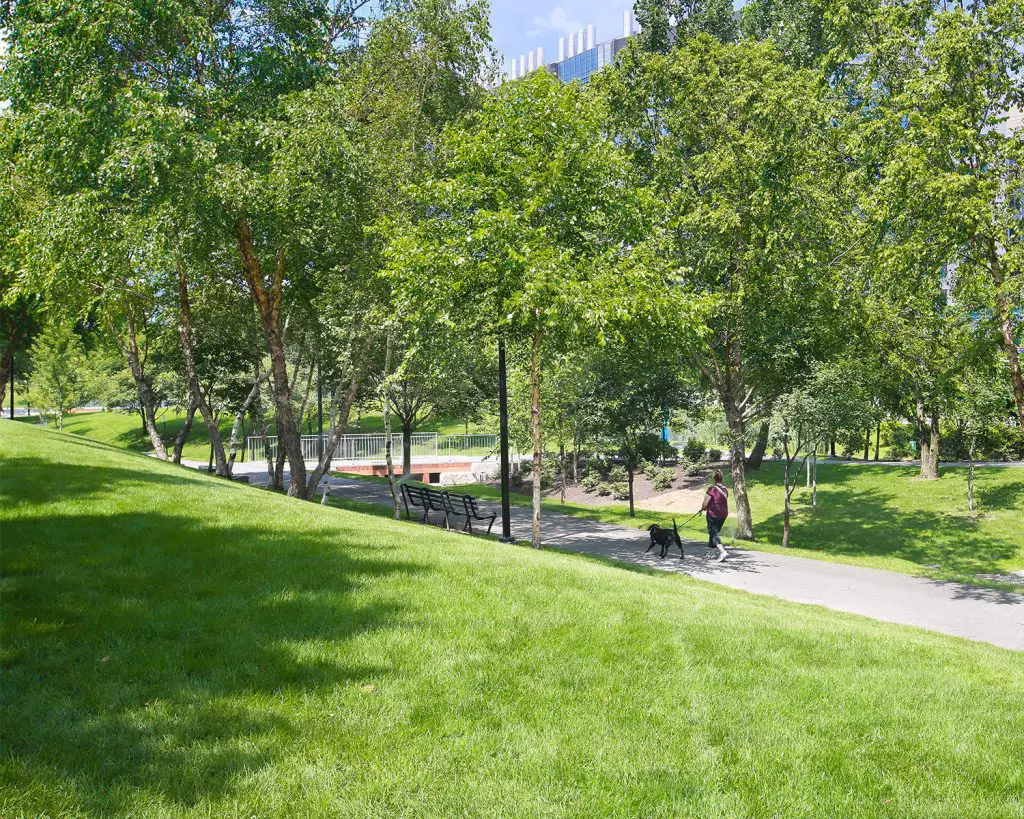 Anchoring the open spaces at Cambridge Crossing is The Common, an impressive communal front yard marked with a large water garden, picnic grove with fixed barbecue grills, bocce court, winding walkways, and open grassy areas perfect for community events and concerts.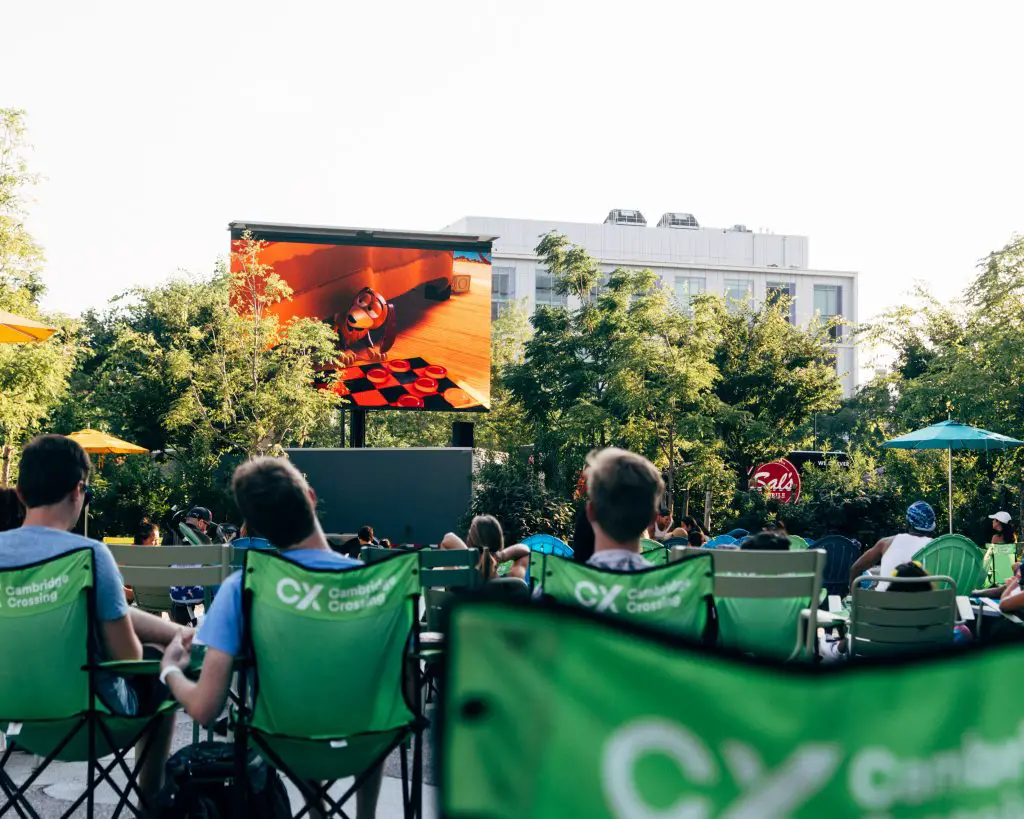 Maria Baldwin Open Space is a hardscape park open to the public with plenty of seating area for the community to enjoy. This park is the site of summer movie nights.
Here are some public events that are happening at one of the parks at Cambridge Crossing:
Are you looking to organize your a public event at Cambridge Crossing? Add your own event using the button below:
The MBTA Lechmere Station (Green Line) and the Community College Station (Orange Line) provide direct access to Cambridge Crossing. The Kendall/MIT Station (Red Line) is a short walk away and commuter rail hubs nearby at North Station, South Station, and Back Bay Station. There are also the Bus lines 69, 80, and 426 that will bring you to and from CX.
Biking is one of the easiest ways to get around Cambridge and Boston. You can find multiple Bluebike stations located at CX. Dedicated bike lanes are available on all streets throughout CX, including some protected from roadway. Bike CX's community path through open space green parks, connecting to North Point Park, Charlestown, the GLX-extended Somerville Community Path to Davis Square, Alewife, and more. Take advantage of the MBTA bike storage area (under Lechmere Station platform) and visit REI Co-op for your bike maintenance needs.
Take the EZRide Shuttle providing quick transport between North Station and Cambridgeport via Kendall Square, serving North Point, Community College, Lechmere, East Cambridge, and MIT. The EZRide Shuttle operates Mon – Fri. For more information here.
There is limited parking available at Cambridge Crossing, we recommend using any of the three garages within an 8-minute walk, the First Street Municipal Garage (Cash Only), CambridgeSide Garage, and Museum of Science Garage.
Find other similar parks located near North Point Park in Cambridge.
Write your own review about Parks at Cambridge Crossing below, or read reviews from other people who have visited.
Looking for more information on this park? Read reviews recent park visitors to see what they had to say:
Have you been to the Parks at Cambridge Crossing in East Cambridge? We want to hear about your experience. Share your tips about the park and outdoor events at Cambridge Crossing below.